Zoom Security Issue
Posted July 10, 2019, 12:07 PM by Nick Solomon
On July 9, 2019, a security problem in Zoom on Mac computers was widely reported. The flaw allows a web page to launch a meeting and start streaming audio and video from your computer.
Zoom has issued an update to address this issue and we recommend you upgrade immediately. Additionally, we recommend changing a couple of settings in Zoom to ensure complete control of your webcam and microphone.
---
First, upgrade your Zoom application
1. On your computer, launch your Zoom application.
2. Find the following message at the top of the Zoom window.

3. Click Update and follow the directions.
---
Second, change your Zoom application settings
1. If necessary, reopen your Zoom application.
2. Click the gear icon in the upper left corner of the Zoom window or select Preferences… from the Zoom menu.
3. Click the Video tab on the left side of the Settings window and check the box next to Turn off my video when joining a meeting
4. Click the Audio tab on the left side of the Settings window and check the box next to Mute microphone when joining a meeting
These two settings allow you to active your video and audio when you're ready using the controls at the bottom of the Zoom meeting window.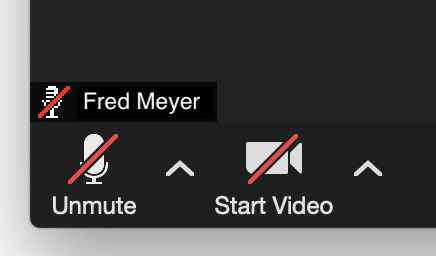 ---
Want to know more about the Zoom security flaw?
---
Pro-tip: how to secure your webcam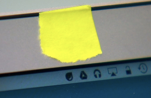 Hacking or simply activating a computer's camera has been a well known attack by hackers for quite some time. Most computers have a little green light next to the camera that comes on when the camera is active but you might not notice the light or a hacker could disable the light if they have installed malicious software on your computer.
A good anti-virus tool, like Sophos on your Mac, will protect you from sneaky software.
And if you want to be doubly protected from prying eyes, follow the lead of Mark Zuckerberg, Bill Gates, and many others and cover your camera with a small piece of tape or a little custom-made camera cover.