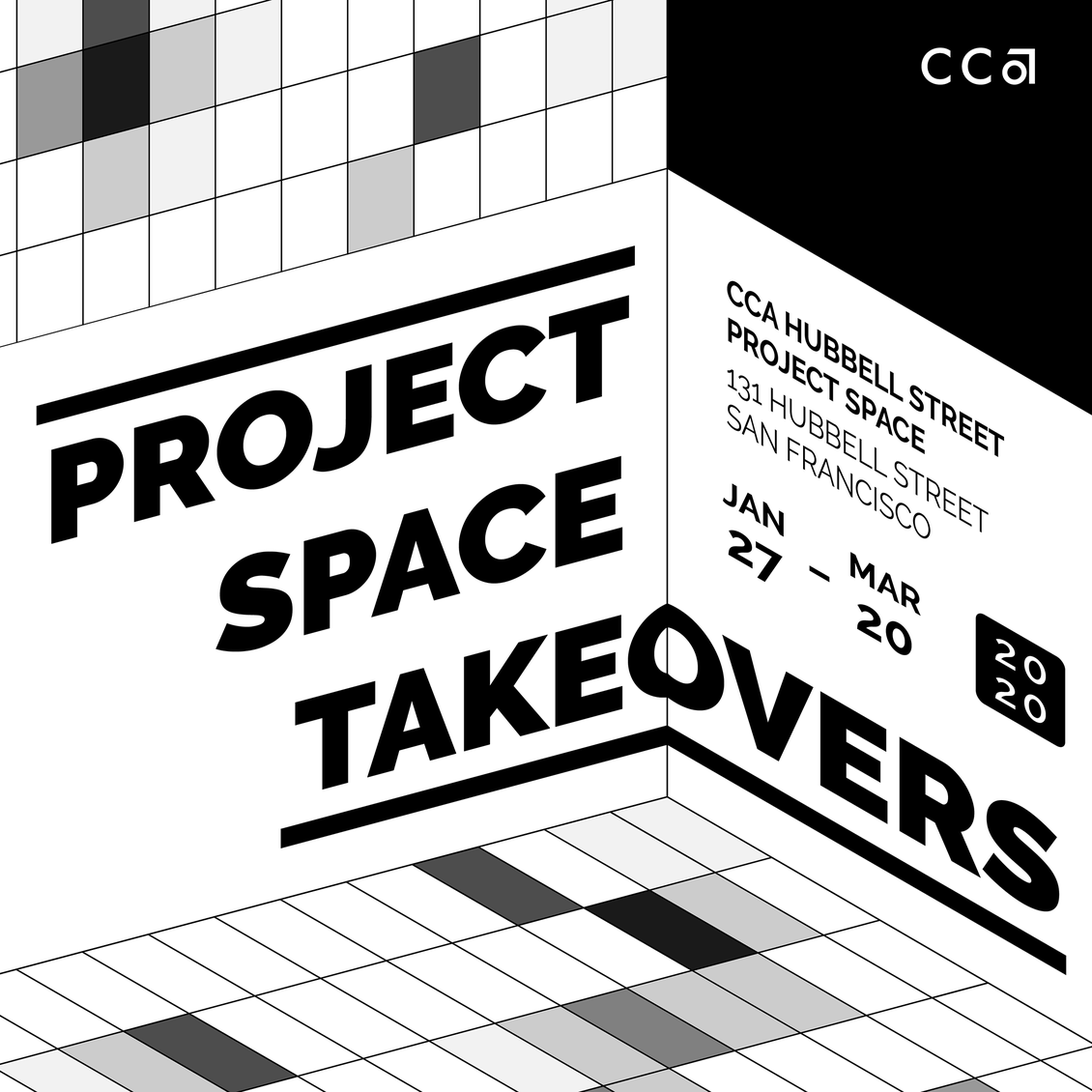 To view the spring 2020 lineup of Project Space Takeovers, visit the CCA Events Calendar.
Every spring, CCA Exhibitions invites CCA graduate students from all programs to propose week-long activations of the CCA Hubbell Street Project Space. Up to 8 proposals are selected to be presented at 131 Hubbell in the CCA Hubbell Street Galleries. Selected artists receive up to $75 in materials support, along with access to tools, media, equipment, and promotional support.
Project Space Takeovers must contain a public-facing component and do not need to be formal exhibitions. Performance, social practice projects, collaborations, readings, screenings, prototypes, experiments, installations, and other forms are all welcome. Curatorial proposals for exhibitions or events are also encouraged. The Project Space is meant to be a place to test ideas and present both completed work and work-in-progress to a broader public audience. Students may apply with a solo project, or as part of a larger collaborative group.
The main requirements are that a) the space appears activated throughout the week, and b) the artists plan an event to coincide with our Thursday evening extended hours from 5:30-7:30pm.
More information and a detailed FAQ is available here. Please e-mail exhibitions@cca.edu with any additional questions.