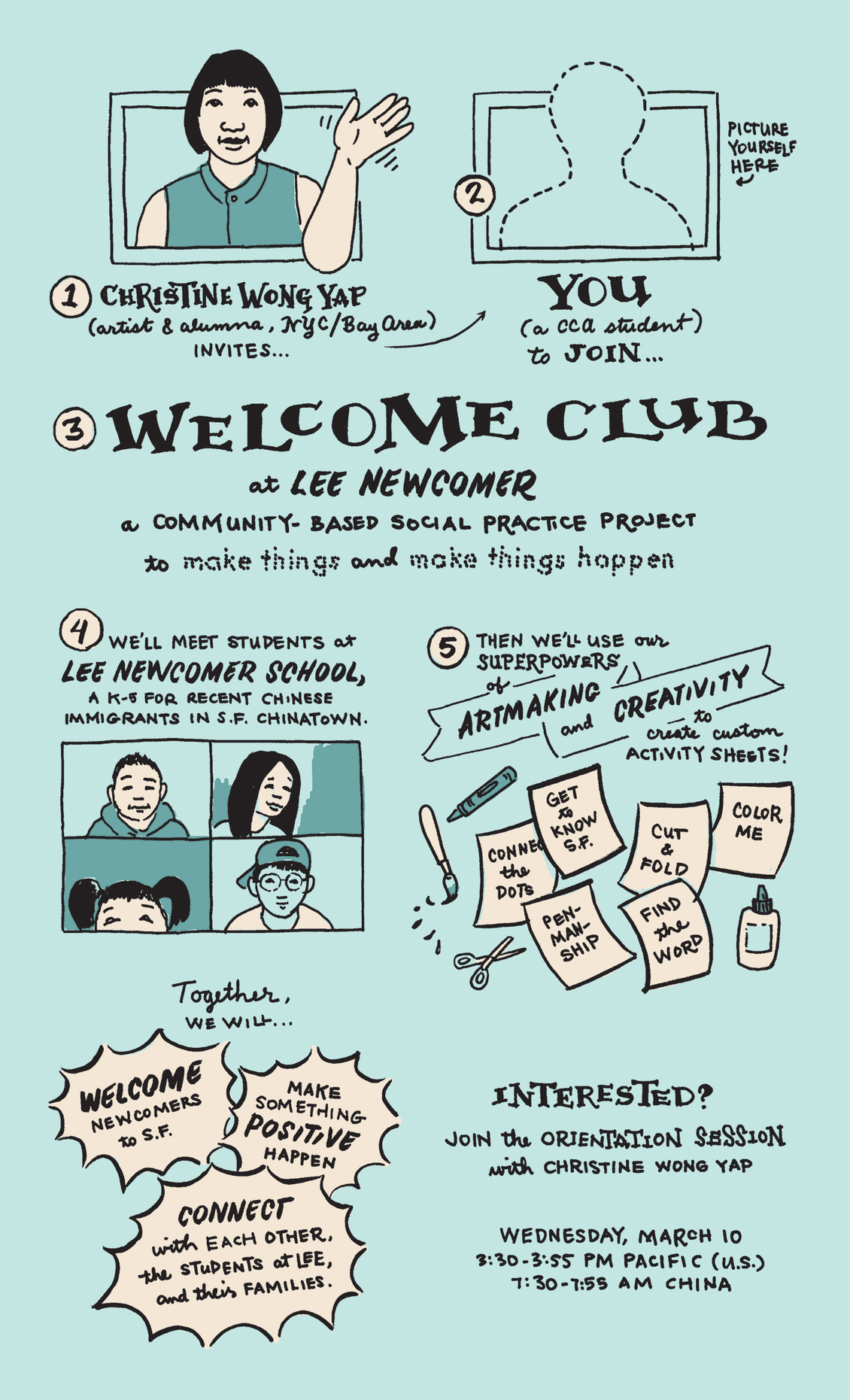 Christine Wong Yap invites CCA students to join the Welcome Club at Lee Newcomer School. The Welcome Club is a community-based social practice project to make things and make things happen. We'll meet students at Lee Newcomer School, a K–5 for recent Chinese immigrants in San Francisco Chinatown. Then we'll use our superpowers of art-making and creativity to create custom activity sheets. Together, we will welcome newcomers to San Francisco, make something positive happen, and connect with each other, the students at Lee, and their families.
Interested? Join the orientation session with Christine Wong Yap on Wednesday, March 10, 3:30–3:55pm PT / 7:30–7:55 CST.
Christine Wong Yap (she/her) is a CCA alumna, visual artist and social practitioner who works in community engagement, drawing, printmaking, and publishing to explore dimensions of psychological wellbeing, including belonging, resilience, interdependence, and collaboration. She partners with organizations to conduct participatory research projects whose outcomes include site-specific, public artworks, zines, and books. She has participated in over a dozen residencies and studio programs. A longtime resident of the San Francisco Bay Area, she has lived and worked in Queens, NY since 2010.