The 2021 PLAySPACE Program
The 2021 PLAySPACE Program
PLAySPACE, The Paulette Long and Shepard Pollack Art Community Experiment, is a graduate student-run exhibition program currently located online and at 141 Hubbell Street in the CCA Hubbell Street Galleries. The program provides the resources for student artists and curators to conceptualize and present programming that is oriented toward the academic community. PLAySPACE was founded by CCA's Graduate Program in Curatorial Practice in 2005 and is currently administered by the Exhibitions & Public Programs department.
View event listings for PLAySPACE programming 2005–2019
View installation images of highlighted PLAySPACE exhibitions 2016–2021
Fall 2021 | Well-Meaning Beings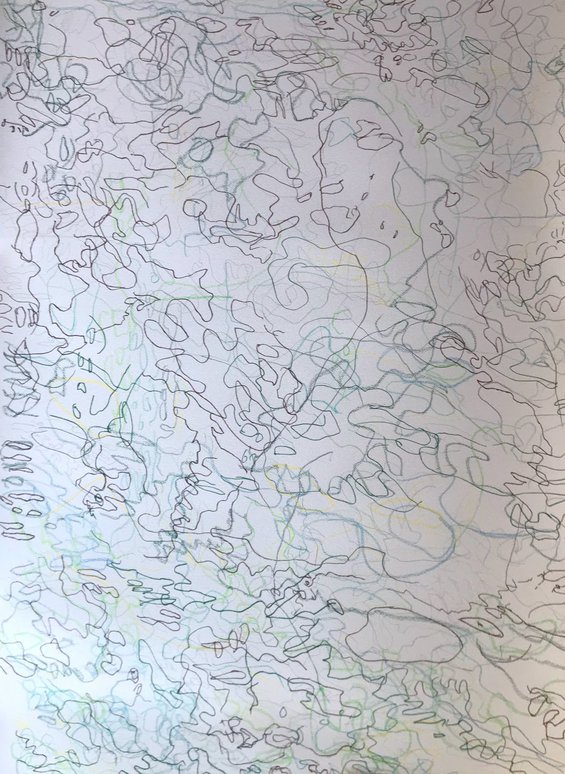 PLAySPACE Gallery is pleased to present Well-Meaning Beings, an on/offline exhibition featuring artwork by Gordon D. Fung, Lohren Green, Rachel Parish, and Niv Rajendra that explores alternative forms of natural relationships.
The artists in this exhibition take environmental elements and recontextualize them, generating new interactions. They engage in daily practices with timeless mediums that are considered non-traditional in the contemporary art world — breathwork, music, performance, and poetry — creating experiences that call attention to often unseen or unheard kinds of shared knowledge.
The show will be on view at wellmeaningbeings.cca.edu and PLAySPACE Gallery from September 2nd to December 11th, 2021. PLAySPACE Gallery is open by appointment on Thursdays and Fridays from 11am to 4pm. Please email playspace@cca.edu to book an appointment. Face masks covering nose and mouth (without valves) are required at all times indoors (ages 2 & up). Hand sanitizer is available for all.
Image: Rachel Parish, The Shape of History, 2020–21.
Spring 2021 | Well Wishes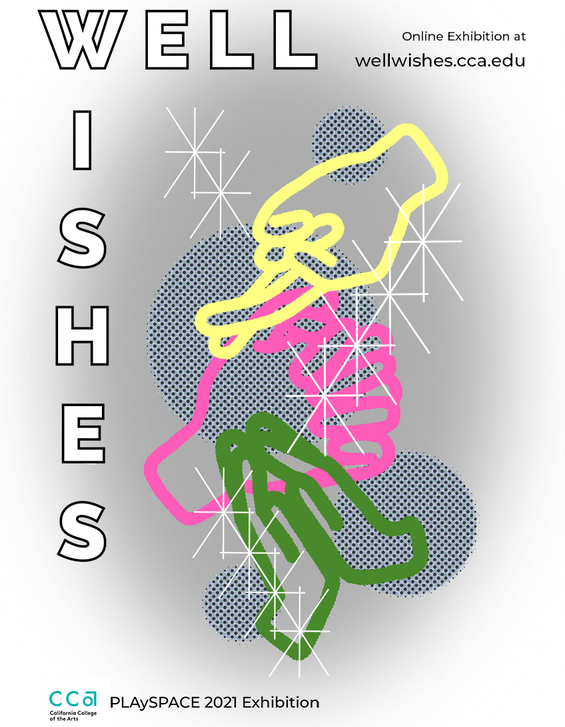 Since ancient times, across cultures, people have been making wishes. This superstitious practice is a daily phenomenon. Wishes represent our expectations. They hold power. Wishing turns dreams into reality — it's a bit of everyday magic.
PLAySPACE Gallery is pleased to present Well Wishes, an exhibition of inspiration. This digital art experience is a place where people can view works, pause to reflect, and express their wishes for the future. 
The show opens in April then reopens in September, changing to display two interpretations by groups of artists whose works take imaginative immaterial forms. Participants include Allison Parrish, Christy Chan, Jarad Solomon, Lohren Green, Ranu Mukherjee, and Tega Brain.
Well Wishes is produced in collaboration with artists, curators, designers, developers, and the community, with support from the California College of the Arts. We hope you will participate with us in this momentary but lasting project.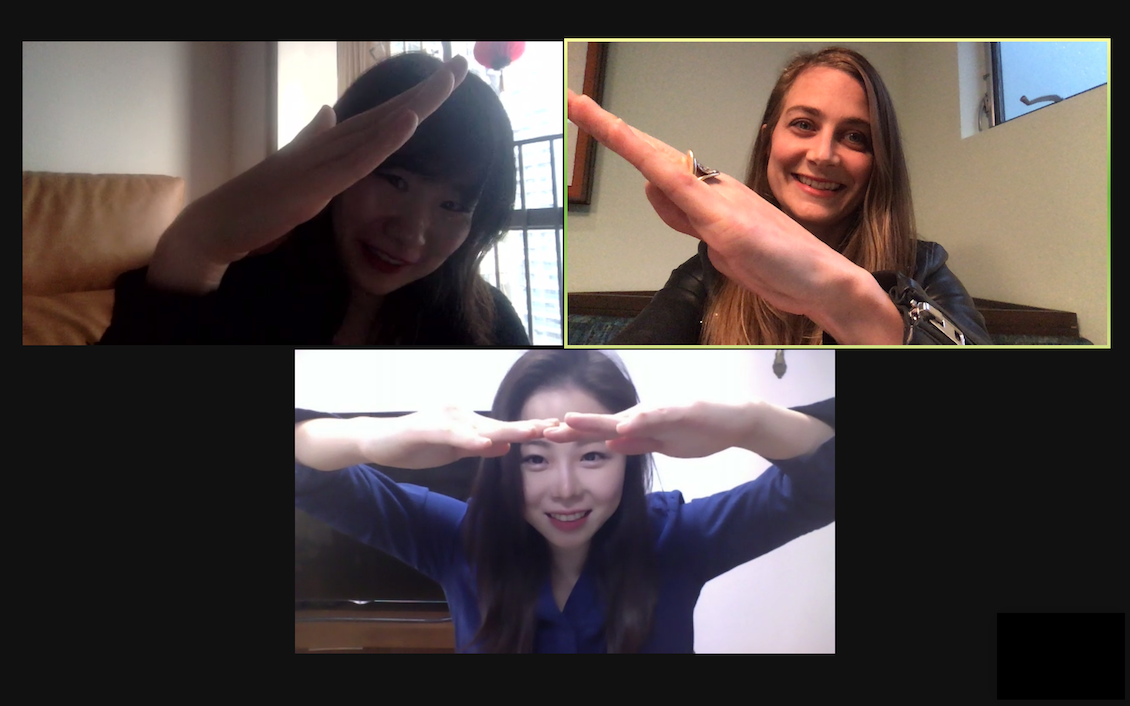 Lauren Sorresso is a curator and marketer based in San Francisco. She also collects and makes art. Her art interests include color psychology, cultural cues, everyday materials, overlooked subjects, and spatial visualization. She is currently pursuing an MA in Curatorial Practice at California College of the Arts. Prior to CCA, Lauren worked as a creative marketer for Square and managed advertising, brand, and design projects for agencies and their business clients. Her specialty was campaign strategy, with a focus on co-promotion and events. She holds a BA in Art from Colorado College.
Yang Li is a curator at OCAT, a contemporary art museum based in Shenzhen, China, where she works with artists and curators worldwide. Since starting there in 2019, she has partnered with the curatorial teams to finish two individual artist exhibitions and four group exhibitions. She holds a BS in Industrial Engineering from Purdue University and an MS in Project Management from Northwestern University. With her interdisciplinary academic background, Yang wants to involve more interdisciplinary artists in exhibitions to help broaden the art world. She is currently pursuing an MA in Curatorial Practice at California College of the Arts.
Yu Jin Sung is a curator based in Seoul, South Korea currently pursuing an MA in Curatorial Practice at California College of the Arts. She has trained and worked as an architect in the UK. She has also worked in art institutions, at Modern Art Oxford and Seoul Museum of Art. Yu Jin's interests include the correlation between art culture and space, community building, and physical/digital archiving. She focused on Visual Studies for Architecture and European Art & Culture at University College London and received a BArch from Oxford Brookes University.
Contact Us
For visitor information, please see CCA.edu/exhibitions
For information on current and upcoming events, visit the CCA Events Calendar, instagram, or facebook, or contact playspace@cca.edu.