How to Request a Refund in PaperCut
How to Request a Refund in PaperCut

After logging into PaperCut Client (located in the dock of all lab computers) click the "Details" link in the client window.
---
2. Logon to your PaperCut user page using your CCA credentials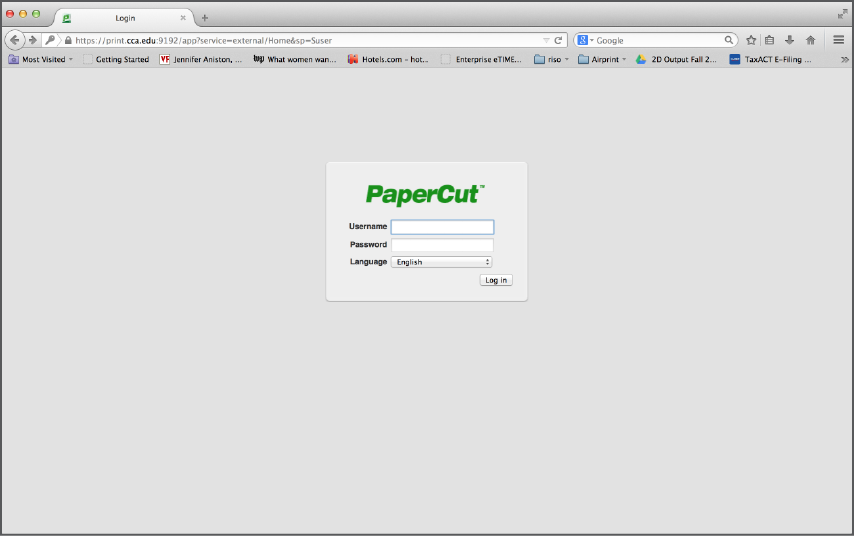 ---
3. On the left Navigation Bar, Click on Recent Print Jobs.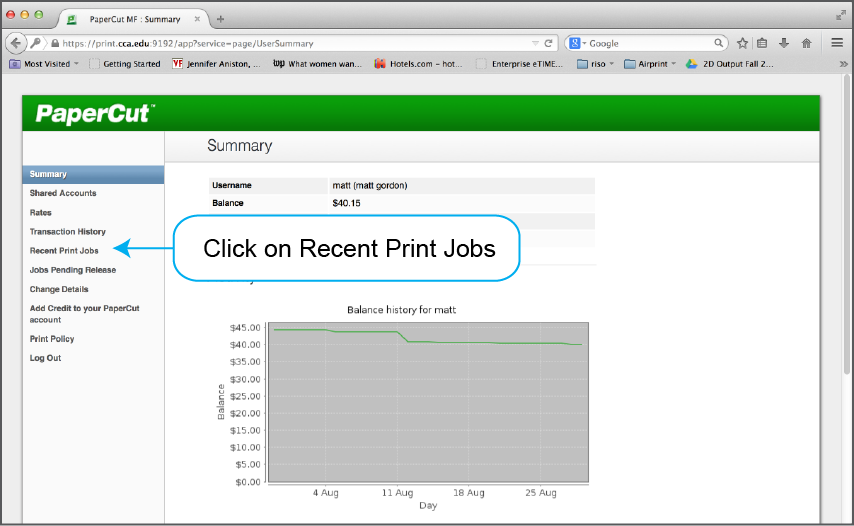 ---
4. Locate the job(s) that you would like to request a refund for and click on the Request Refund link.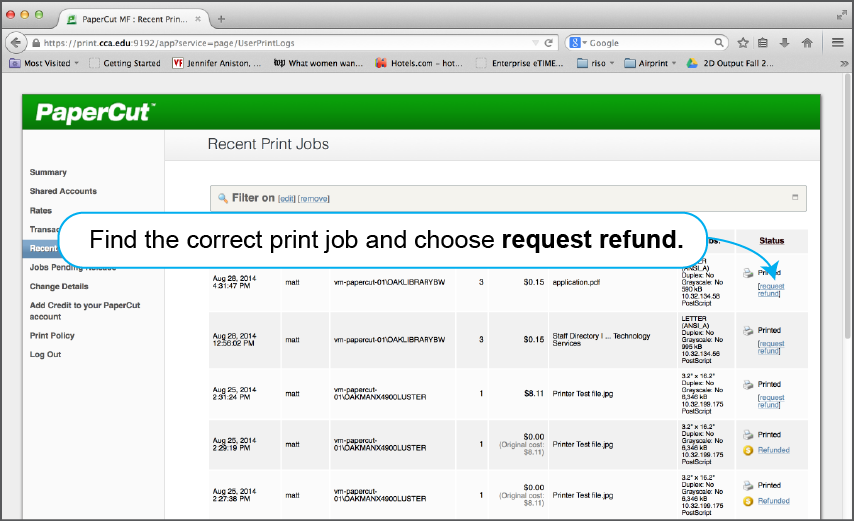 ---
5. Please make sure to indicate a reason explaining the need for a refund. ***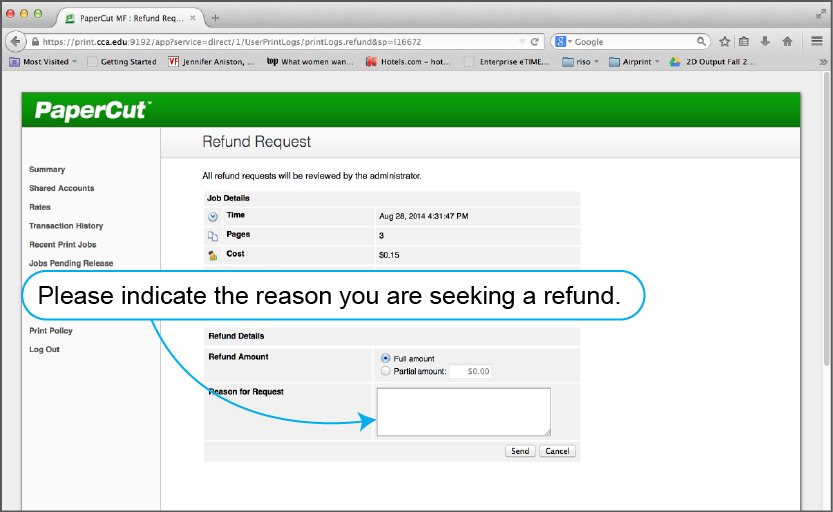 *** Note all refund requests will be determined in relation to CCA's Digital Printing Policy
Additionally, if there is a print quality problem because of device error, please bring your print to an Academic Computing Staff member for confirmation.
Related Pages
Related Links