Windows Printer Driver Correction
Windows Printer Driver Correction
Windows Printer Driver Correction Instructions (replacing Versalink PCL6 driver with Papercut Global driver for Xerox Versalink C9000)
---
1. Open "Print Management" Windows Utility, Remove printer queues with wrong driver:
OAKFOUNDERSCOLOR
SFCORRIDORCOLOR
SFLIBRARYCOLOR
OAKLABACOLOR
SFHOOPERCOLOR1
SFHOOPERCOLOR2
SFLABDCOLOR - Virtual Queue for > SFLABDCOLOR1, SFLABDCOLOR2

See example: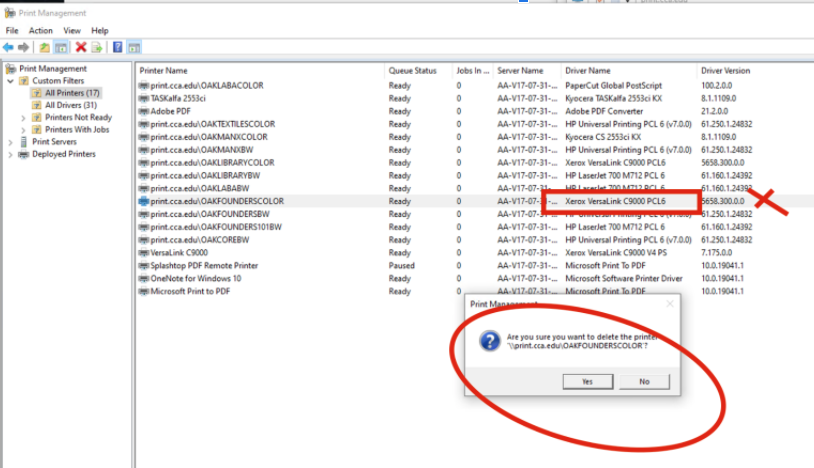 *** FOR SF LABS, Remove SFLABDCOLOR1, SFLABDCOLOR2, only re-add SFLABDCOLOR
3. Install Papercut Global Driver and extract. Within the folder is the file PCGlobal, right click and select install.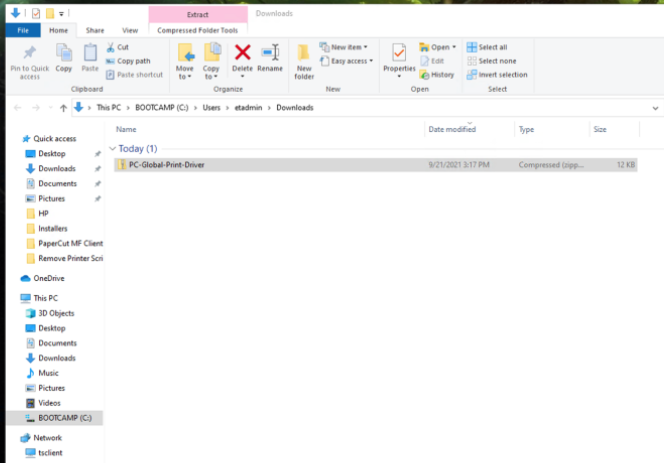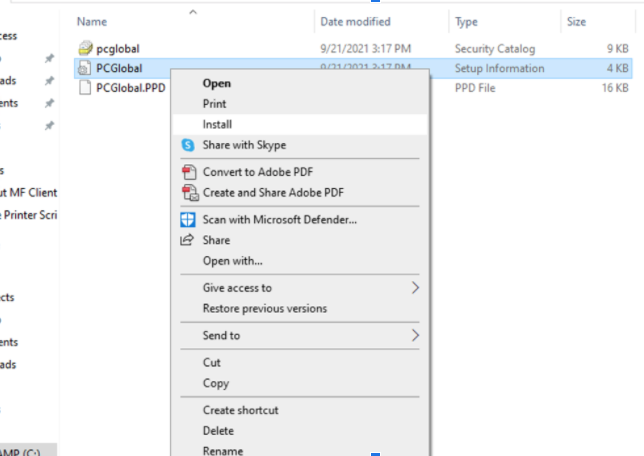 4. Re-add printer queue from print.cca.edu network share in Win10, double click queue.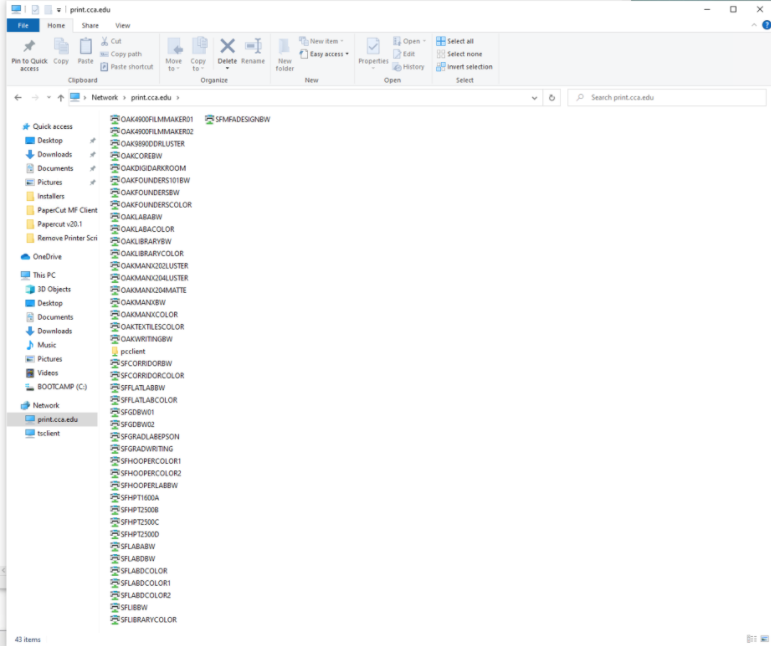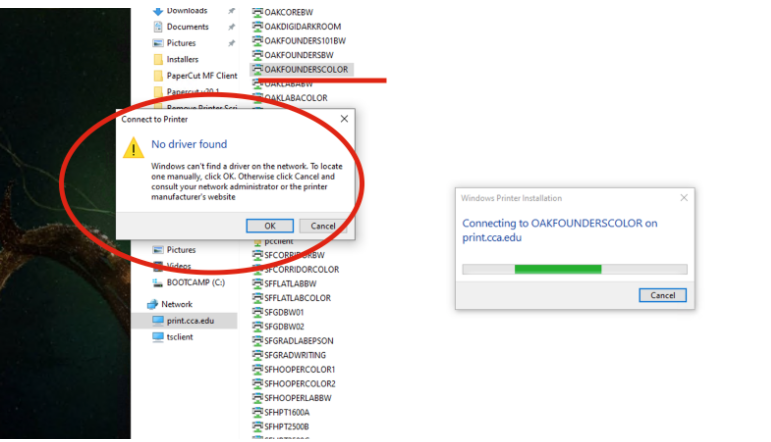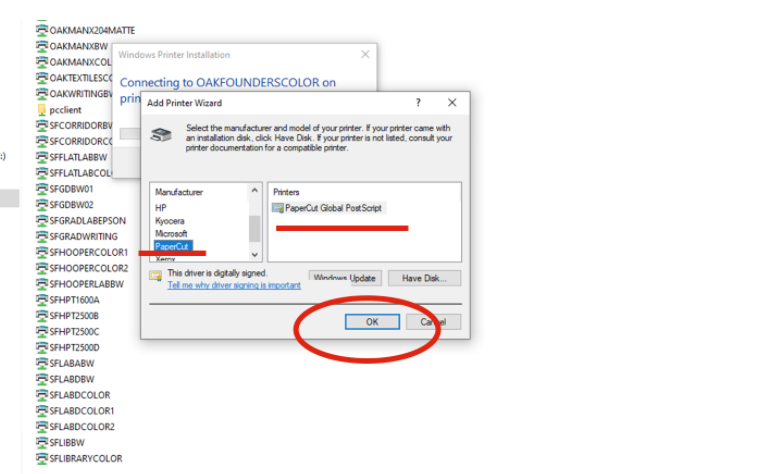 ---
TROUBLESHOOTING: If you encounter this error when trying to add a printer:
log out / login or reboot windows workstation
if error persists, make sure the printer is online