---

Carpooling is one of the most efficient, sustainable, and affordable forms of commuting.
Download the Scoop App from the Apple App Store, or Google Play.
Register with your CCA email address to take advantage of CCA Scoop enterprise account benefits
If you are a new hire at CCA, or new to SCOOP use promo code "COMMUTE20"
Benefits of using Scoop
Schedule with ease: It allows for separate AM and PM trips to fit your work schedule. You can ride or drive to meet your daily needs. Enter your trip information by 9 p.m. the night before your commute, and 3:30 p.m. for your afternoon commute. Scoop provides you with your match and trip itinerary.
New! Match Guard Feature: In the event that Scoop is unable to provide you with a matched ride, you'll automatically receive a carpool credit within one business day a $7-10 value.
Guaranteed ride home: if you use Scoop to get to work/school, and they cannot find you a match to get home they'll reimburse you for your trip home! Learn more.
Backed by trusted connections: Scoop brings together co-workers and neighbors who are going the same way. They also conduct vehicle history checks on every driver.
Smart routes so you never waste time: Scoop's algorithm identifies the most efficient door-to-door trip based on the fastest route, nearby carpoolers, carpool lanes, and more. Carpoolers split the cost of the commute so everyone can save.


---
Casual carpool is an alternative method for creating carpools. It emerged in the 1970s in San Francisco and Washington DC and has steadily grown since. It provides an unparalleled convenience and amount of time savings and is different from a traditional scheduled carpool because of its ad-hoc nature. Casual carpools are formed between at least two riders and one driver at the pickup locations in the East Bay during carpool lane hours (5:00am-10:00am). It is always faster than driving individually.
What you need to know:
All casual carpools drop off at the same downtown location (405 Howard Street). Use your favorite App (Such as Transit, or Google Maps) to navigate to CCA from there.
Are you nervous about riding with a stranger? Contact us. We're here to talk you through it and to connect you with colleagues that do it all the time.
---
---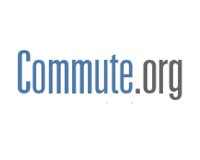 San Mateo County
Track your impact & get rewarded: track trip choices to see impact on costs and environment.
Explore your transportation options: provides a range of travel options for a user's trip and the impacts associated with each choice.
Match your trip with others.
Free transit ticket opportunity- San Mateo County Residents.
---
511 RideMatch Service
An interactive system that helps you find carpools, vanpools or bicycle partners.
Over 60,000 Bay Area commuters available for matching.
Track your trips in the 511 Trip Diary and be eligible to win prizes. Watch this video explanation of how the Trip Diary works.
Discounts on tolls and nifty rewards from 511 and local county agencies all just for doing what you already do!
Live staff available by phone to help you find a match.