Anna Puigjaner: MAIO
+

Add to calendar
Tue, Jan 28 2020, 6:30PM - 8PM
Timken Hall | 1111 Eighth Street, San Francisco, California, 94107 View map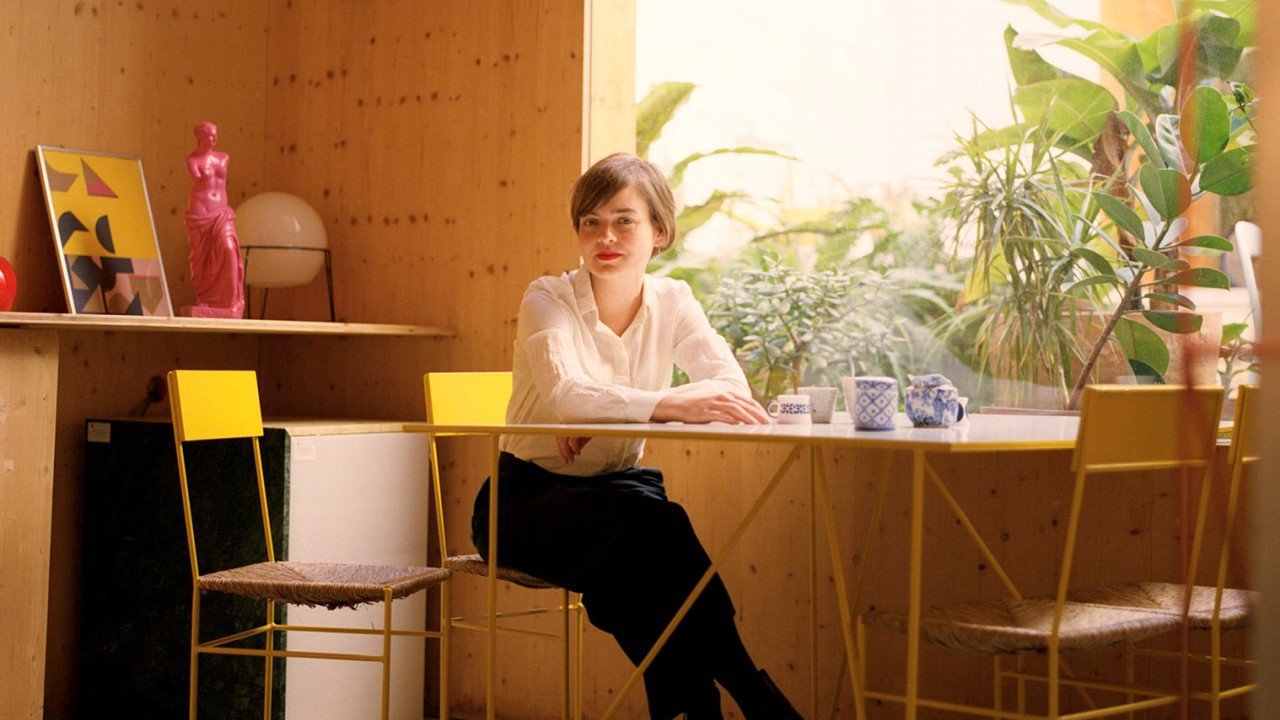 Organized by
Architecture Division
Event description
CCA Architecture Division is pleased to welcome Anna Puigjaner for our Spring Lecture Series. 
The lecture will present the work of MAIO, an architectural office based in Barcelona and New York that works on spatial systems that permit theoretical positions to materialize. MAIO's members combine professional activities with academic, research and editorial ones. They have been in charge of the magazine Quaderns d'Arquitectura i Urbanisme (2011-16), and currently teach at Columbia GSAPP, the Architectural Association and the School of Architecture of Barcelona ETSAB/ETSAV. MAIO has lectured at The Metropolitan Museum of Art, Barbican Center, GSAPP-Columbia University, RIBA, UC Berkeley, Yale School of Architecture and Piet Zwart Institute among other places. MAIO's work has been published in magazines such as Domus, AIT, Volume, Blueprint, A10 and Detail, and exhibited at the MOMA of New York, the Guggenheim Bilbao, the Art Institute of Chicago and Storefront for Art and Architecture. MAIO has participated at Venice Biennial 2016 in the Spanish Pavillion, awarded with the Golden Lion, at Chicago Architecture Biennial (2015 & 2017 editions) and co-curated a Weekend Special at the Biennale di Venezia 2014 together with SPACE CAVIAR and DPR-Barcelona. MAIO is run by Maria Charneco, Alfredo Lérida, Guillermo López and Anna Puigjaner, who recently has been nominated finalist of the Rolex Mentor & Protégé Initiative 2016 and awarded with the Wheelwright Prize, Harvard GSD.
Anna Puigjaner (1980, Barcelona) is a PhD architect, researcher and editor, Associate Professor of Professional Practice at Columbia GSAPP and Coordinator of the Core I Architecture Studios. Puigjaner unites theory and practice by combining academic, research, and editorial work with the professional activity of MAIO, an architectural office co-founded in Barcelona in 2012 that works on flexible systems where notions such as variation, ephemeral or ad hoc, permit theoretical positions materialize. MAIO collaborates with artists and practitioners from outside the field and has a particular interest in developing new models of collective housing. Recent projects include "110 Rooms"—a 22-unit innovative housing block in Barcelona—and a series of exhibition designs for the Milan Furniture Fair and the Barcelona Museum of Contemporary Art, among others. 
Anna Puigjaner received Harvard GSD's Wheelwright Prize in 2016 and was nominated as a finalist in the Rolex Mentor and Protégé Initiative. She has previously taught at the Royal College of Art and the Barcelona School of Architecture. As an editor, she has run the magazine Quaderns d'Arquitectura i Urbanisme for the past six years. Her ongoing research and writing on the "Kitchenless City" has been published in different forms, including in The Quantified Home (Lars Müller Publishers, 2014) and Together! The New Architecture of the Collective (Ruby Press, 2017).

Entry details
Free and open to the public.
This event is being held in a wheelchair accessible building. Visitors may be asked to show identification and sign in at the entrance to the building. The lecture room is wheelchair accessible, with moveable seating, and located near gender-specific wheelchair accessible bathrooms. ASL interpretation will not be offered at the event. The lecture uses a slide presentation. All content from the slides will be read aloud or described. Please email access questions to sarahmeftah@cca.edu.