End of Year Exhibition Reception Spring 2023
End of Year Exhibition Reception Spring 2023
+

Add to calendar
Fri, May 12 2023, 5PM - 8PM
1111 8th Street, San Francisco, California, 94107 View map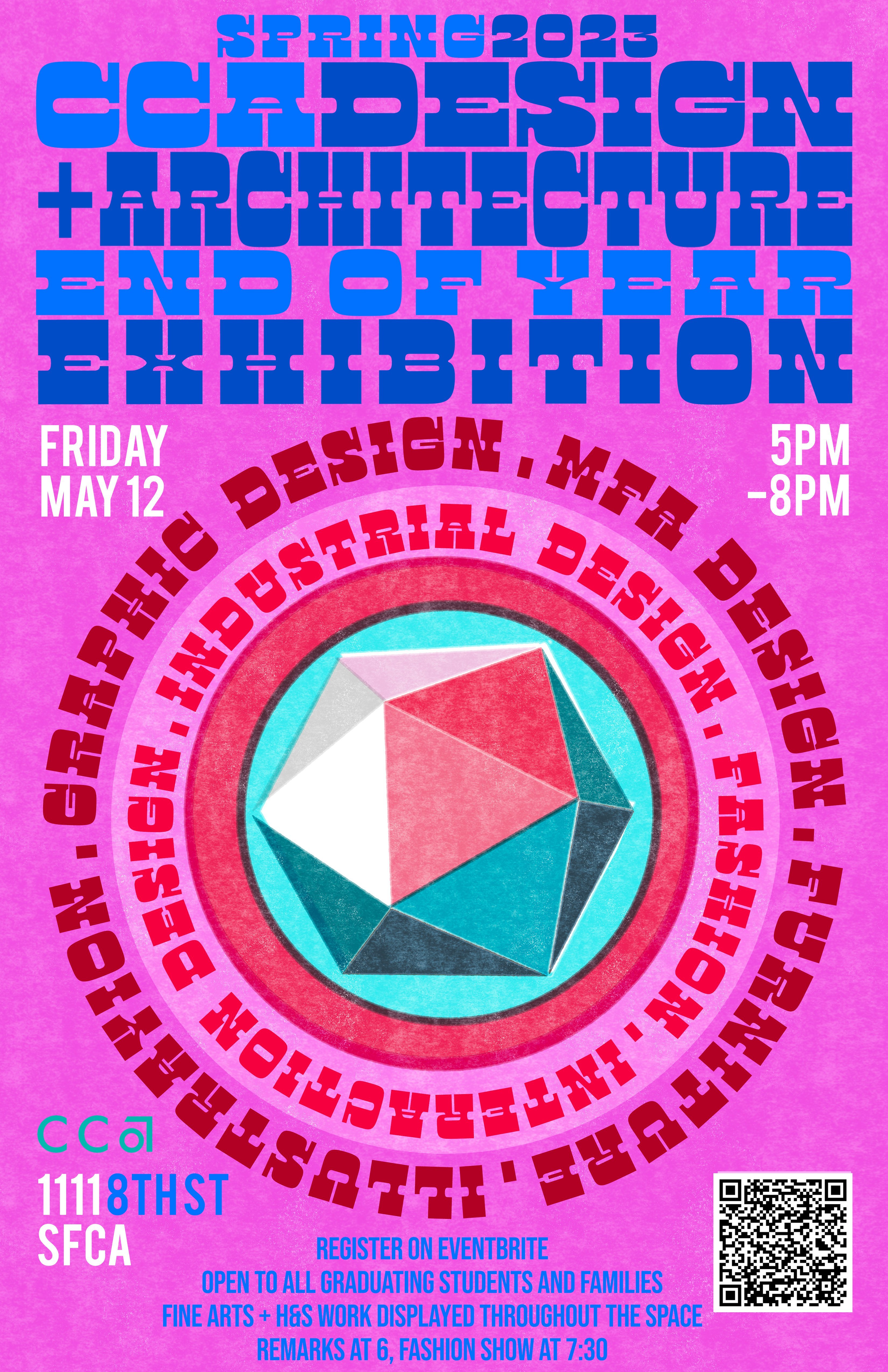 Organized by
CCA
Event description
California College of the Arts invites you to attend the Spring 2023 End of Year Exhibition and Reception. The May 12th reception from 5-8pm is for all Graduating Students, their families and the entire CCA community! Attendees will have the ability to experience the Architecture and Design End of Year Shows and opportunities to view Fine Arts and H&S' Grad and Undergraduate Exhibition events from earlier in the semester on screens throughout. 
Friday, May 12th 5pm-8pm: Opening Reception
At 6:00pm, there will be receptions for individual programs.
At 7:30pm, there will be a Fashion Show.
DJ Ray Reck of Heart of Gold, an all-woman and non-binary team of professional DJs based in San Francisco, will be providing music throughout the night.
Design by Michael Wertz (CCA Chair of Illustration)
Entry details
RSVP via Eventbrite to reserve your ticket