2020 Architecture Division Awards + Graduation Celebration
2020 Architecture Division Awards + Graduation Celebration
+

Add to calendar
Tue, May 12 2020, 6:30PM - 8PM
1111 8th Street, San Francisco, California, 94107 View map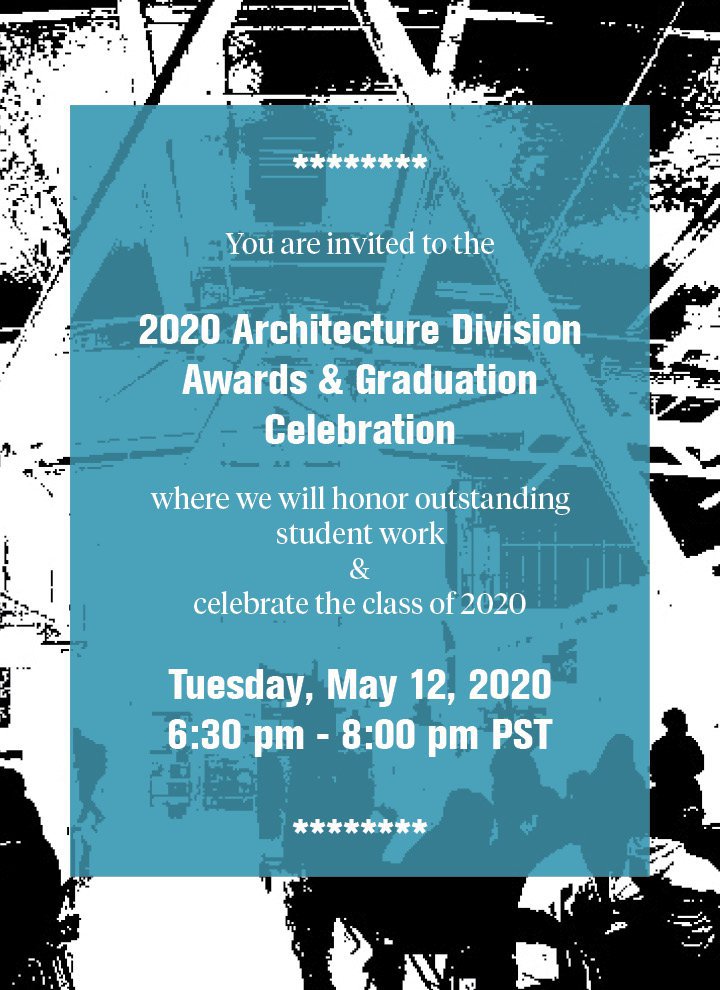 Organized by
CCA Architecture Division
Event description
The 2020 Architecture Division Awards & Graduation Celebration: honoring outstanding student work and celebrating the class of 2020.  

This event is an annual awards ceremony with juried prizes for Architecture Division students, followed by a special toast/celebration for graduating students in four academic programs with remarks by faculty, students, and college leadership. Celebration held via Zoom on Tuesday, May 12, 2020, 6:30pm-8:00pm PST. 
Watch the recording, here.
Entry details
Free and open to the public.