ARCHITECTURE DIVISION FALL 2020 FINAL STUDIO CONVERSATIONS
ARCHITECTURE DIVISION FALL 2020 FINAL STUDIO CONVERSATIONS
+

Add to calendar
Sat, Dec 5 2020, 10AM - Thu, Dec 10 2020, 6PM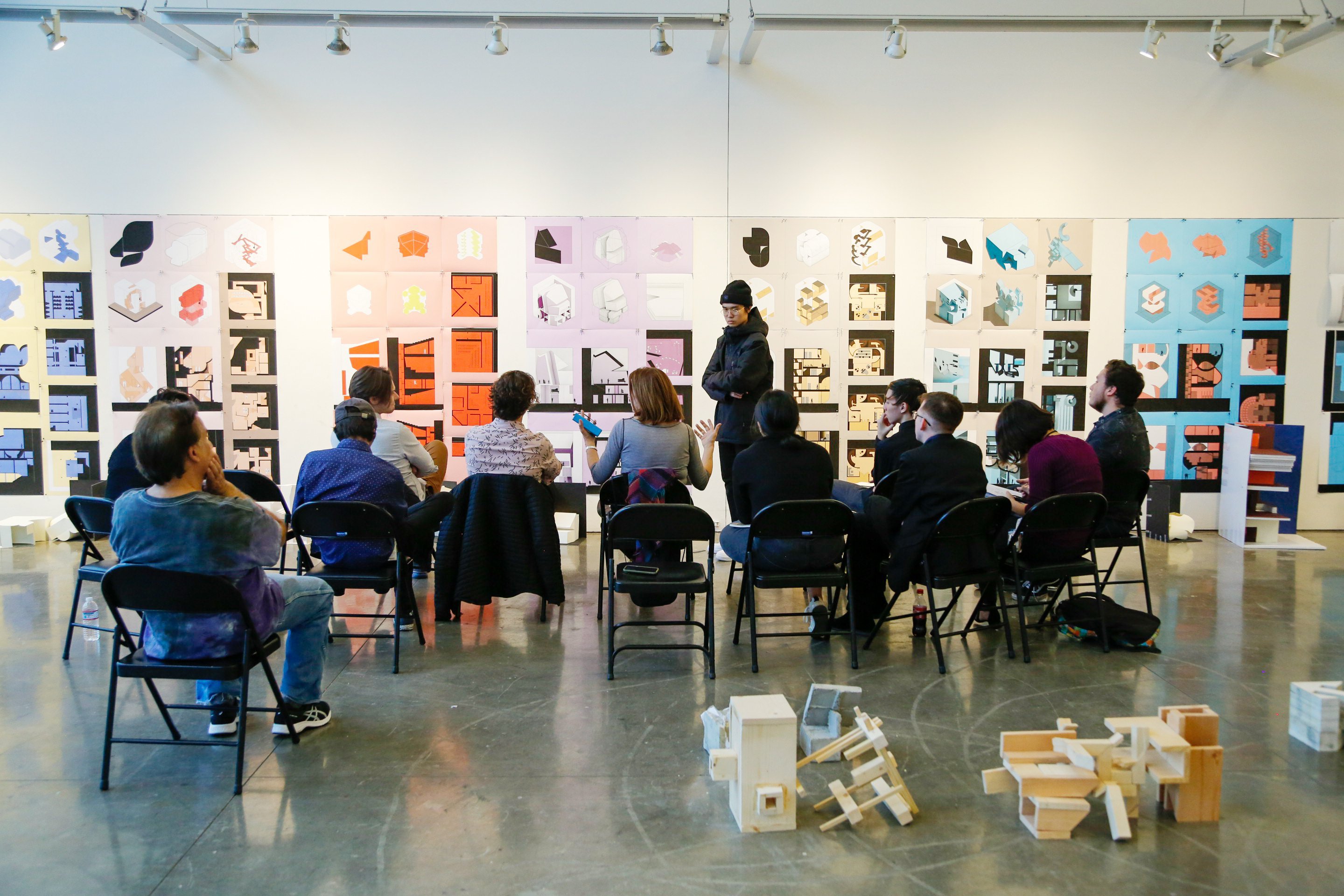 Organized by
CCA Architecture Division
Event description
At CCA, we believe that equity and inclusion should extend entirely through design education, including how we discuss projects at the end of each semester. Beginning this fall, 2020, we are showing our commitment to diversity, inclusion, innovation, and student well-being by exploring, developing, and testing new review formats that encourage a broader range of interactive learning. We are excited to pioneer alternative formats that replace the traditional "firing line" with a more conversational, experimental, social, and inclusive academic environment. We are excited to invite you to join us in our commitment to diversity, inclusion, and equity as we gather together for semester-culminating conversations!
The CCA community, as well as, the public are welcome to watch the following advanced and integrated building studio conversations via the CCA Architecture Division Facebook page.
Saturday, December 5, 10:00 AM - 1:00 PM
Post Carbon Museum, Integrated Architecture Studio
Ryan Keerns & Daniel Garcia, Instructors
Through the design of a museum for experiential art at San Francisco's Fort Mason Center, the  Post Carbon Museum studio considers architecture's capacity to cultivate new postures, organizations, and tectonics for a post carbon energy era.
Saturday, December 5, 2:00 PM - 5:00 PM
Buoyant Ecologies Islais Creek, Integrated Architecture Studio
Margaret Ikeda & Evan Jones, Instructors
The Buoyant Ecologies Islais Creek Studio explores how inspired and practical architectural actions can drive ecological and urban remediation in Bayview Hunter's Point, a shoreline community seeking to transform its relationship to the San Francisco Bay.
Monday, December 7, 10:00 AM - 11:00 AM
Property in Crisis, Advanced Architecture Studio
Janette Kim, Instructor
Property in Crisis asks how property, central to the generation of wealth in the US, can be reimagined in the face of crisis to strengthen racial and social justice through the invention of new alignments, and misalignments, that reorder the relationship between land, buildings, and belongings.
Monday, December 7, 3:30 PM - 5:30 PM
Superthing, Advanced Architecture Studio
Thom Faulders, Instructor
Capitalizing on today's large-scale transport technologies, Superthing explores the possibility of an architecture that, rather than being built slowly over time, arrives all at once as a singular legible object with a story to tell. 
Wednesday, December 10, 3:30 PM - 5:30 PM
SNAFU, Advanced Architecture Studio
Clark Thenhaus, Instructor
Leveraging these unusual times, SNAFU considers alternative forms of "preservation" that amplify heterogeneity and the 'F'd up normal' as springboards for dovetailing familiar building types with social, cultural, formal, and material expressions.
Entry details
Free and Open to the Public