BLACK HISTORY, ILLUSTRATED
BLACK HISTORY, ILLUSTRATED
+

Add to calendar
Wed, Oct 12 2022, 6PM - 8PM
Nave Presentation Space | 1111 8th St, San Francisco, California, 94107 View map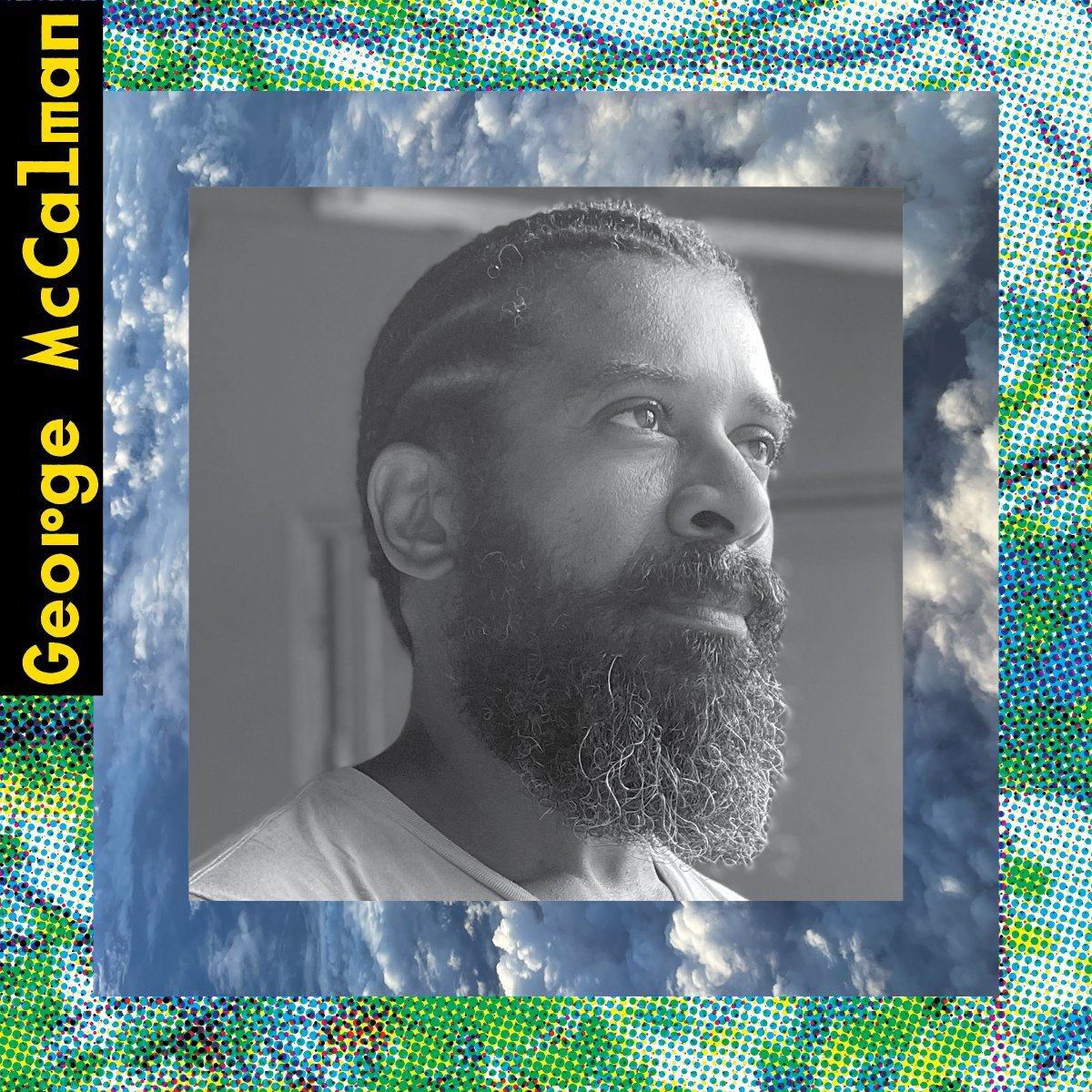 Organized by
Graphic Design and Illustration
Event description
The Fall 2022 Design Lecture Series will be available both in person, and online. The workshop portion of the event led by George McCalman is only available in-person. If you'd like to attend in-person in the Nave Presentation Space, advanced ticketing is required. See below for our COVID-19 policies. To attend virtually, please RSVP for the Zoom Webinar link.
Join author, artist and designer (and CCA lecturer) George McCalman in a conversation about craft and commerce, the intersection of fine art and graphic design, as he shares the process of creating his book ILLUSTRATED BLACK HISTORY: HONORING THE ICONIC AND THE UNSEEN (Sept 27th)
Part lecture and workshop; he'll be presenting imagery of the book and leading a workshop in his art-making and graphic design practices. Come ready to document the event with your curiosity and questions. McCalman will lecture during the first half of the event and then transition to the in-person workshop.
Co-presented by Graphic Design and Illustration.
ASL interpretation will not be offered at the event. The lecture uses a slide presentation. All content from the slides will be read aloud or described. Closed captioning will be available during this webinar.
Speaker Bio: 
Raised in Brooklyn, Creative Director George McCalman received his BFA in philosophy at St. Johns in Queens, NY, which informs his design principles to this day. He credits his Caribbean background for his unique ability to both embrace and rebel against traditional modes of design, enabling a brand to simultaneously integrate and stand out in its industry. Serving primarily art, lifestyle, and food clients, MCCALMAN.CO creates a classic, long-lasting brand that continues to define its clients as they evolve.
After 14 years as a leading art director in the magazine industry, George McCalman opened the doors to MCCALMAN.CO in 2011. Working at highly respected national magazines like ReadyMade, Mother Jones, and Entertainment Weekly, McCalman amassed numerous design awards throughout his career; his editorial background gives him a unique perspective on commercial branding. And for MCCALMAN.CO, community is paramount. The foundation and proven success of the studio rests upon his strong relationships with his clients and creative partners.
About California College of the Arts
Located at the center of innovation and technology in the San Francisco Bay Area, California College of the Arts is home to a world-renowned faculty of practicing artists and entrepreneurs, and a diverse community of makers that are boldly reimagining the world. Offering 22 undergraduate and 11 graduate programs in fine arts, architecture, design, and writing, CCA's creative culture is built around the ideals of interdisciplinary collaboration, sustainability, and community engagement.
California College of the Arts campuses are located in Huichin and Yelamu, also known as Oakland and San Francisco, respectively, on the unceded territories of Chochenyo and Ramaytush Ohlone peoples, who have continuously lived upon this land since time immemorial. We recognize the historic discrimination and violence inflicted upon Indigenous peoples in California and the Americas, including their forced removal from ancestral lands, and the deliberate and systematic destruction of their communities and culture. CCA honors Indigenous peoples—past, present, and future—here and around the world, and we wish to pay respect to local elders, including those of the lands from which you are joining us virtually today. If you are unsure of who's land you are currently residing upon, we encourage you to visit native-land.ca.
ENTRY DETAILS