Catalyst for Change: Asian American Narratives | Reiko Fujii
Catalyst for Change: Asian American Narratives | Reiko Fujii
+

Add to calendar
Tue, Mar 23 2021, 7PM - 8PM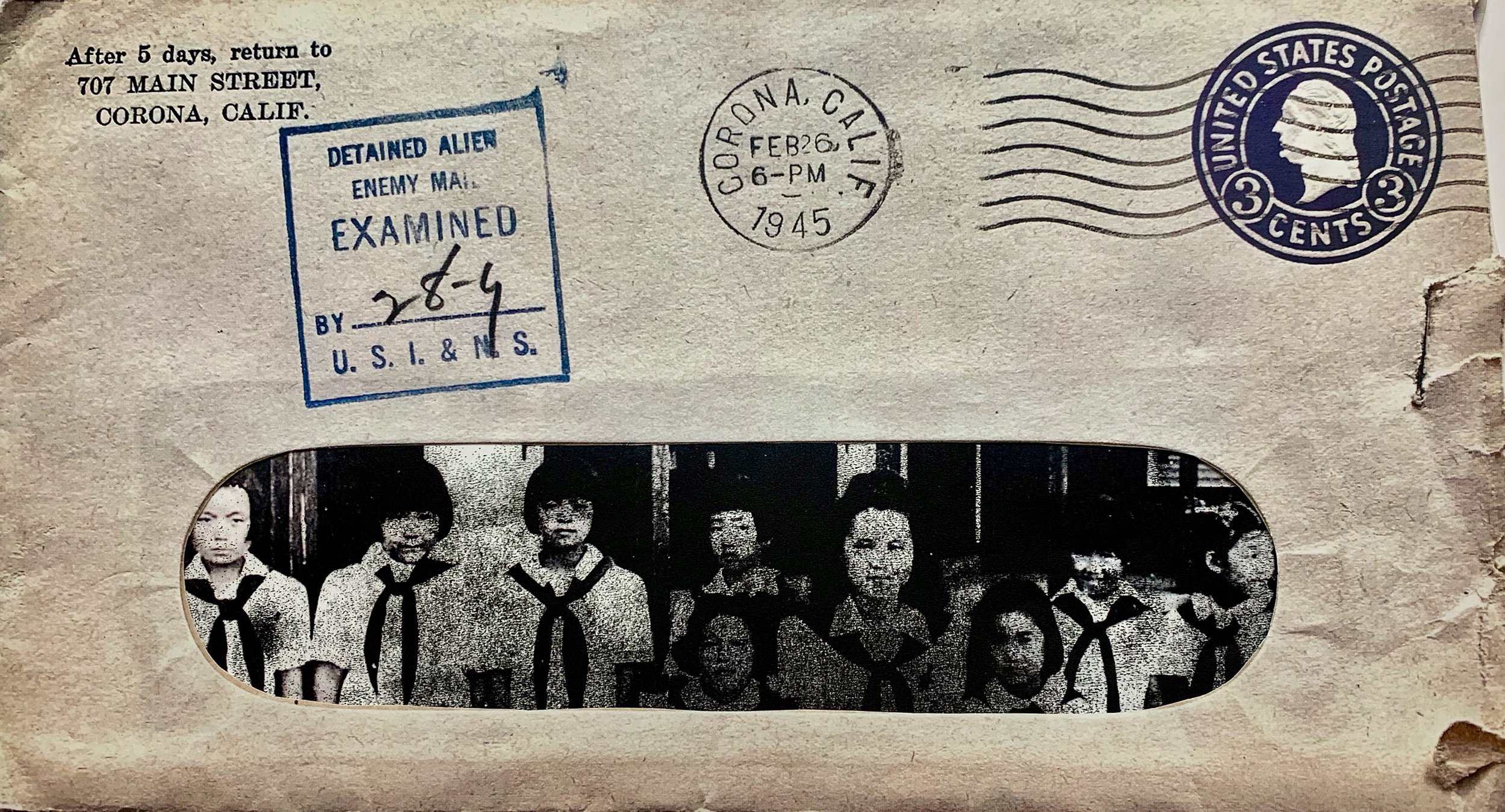 Organized by
Pallavi Sharma, Adjunct Professor, Critical Ethnic Studies Program
Event description
Reiko Fujii's art is based on her life experiences, with an emphasis on an ongoing inquiry into her Japanese American roots. Exploring her family's experiences in WWII American concentration camps has given her a clearer understanding of her Japanese American heritage and the intergenerational trauma that has been passed down to her. By creating art that includes family artifacts, objects she makes, and videos she produces, she reframes her memories and family stories, viewing them in the context of American history.
Art making has provided her with a therapeutic process of introspection. By using a slow, deliberate approach to working with a wide variety of media, she explores deeply personal material and shares her inner process to reveal her unique and, yet, universal human experiences. Utilizing the transformative aspects inherent in creating "conscious" art is an important part of her growth process and outreach to the community.
Fujii received her Master of Fine Arts degree from John F. Kennedy University and a BA in Psychology from UC Berkeley.
This event is part of the Creative Citizens in Action initiative at CCA (CCA@CCA), and is funded by an endowment gift to support The Deborah and Kenneth Novack Creative Citizens Series, an annual series of public programs focused on creative activism.
Entry details
Free and open to the public.
CCA@CCA is committed to providing universal access to our events. Please contact exhibitions@cca.edu to request disability accommodations.