CCA Film Program End of The Year Screening Celebration
CCA Film Program End of The Year Screening Celebration
Event series
Tue, May 3 2022, 5:30PM - Thu, May 5 2022, 9PM
Timken Hall + Production Stage | 1111 8TH STREET, SAN FRANCISCO,, California, 94107 View map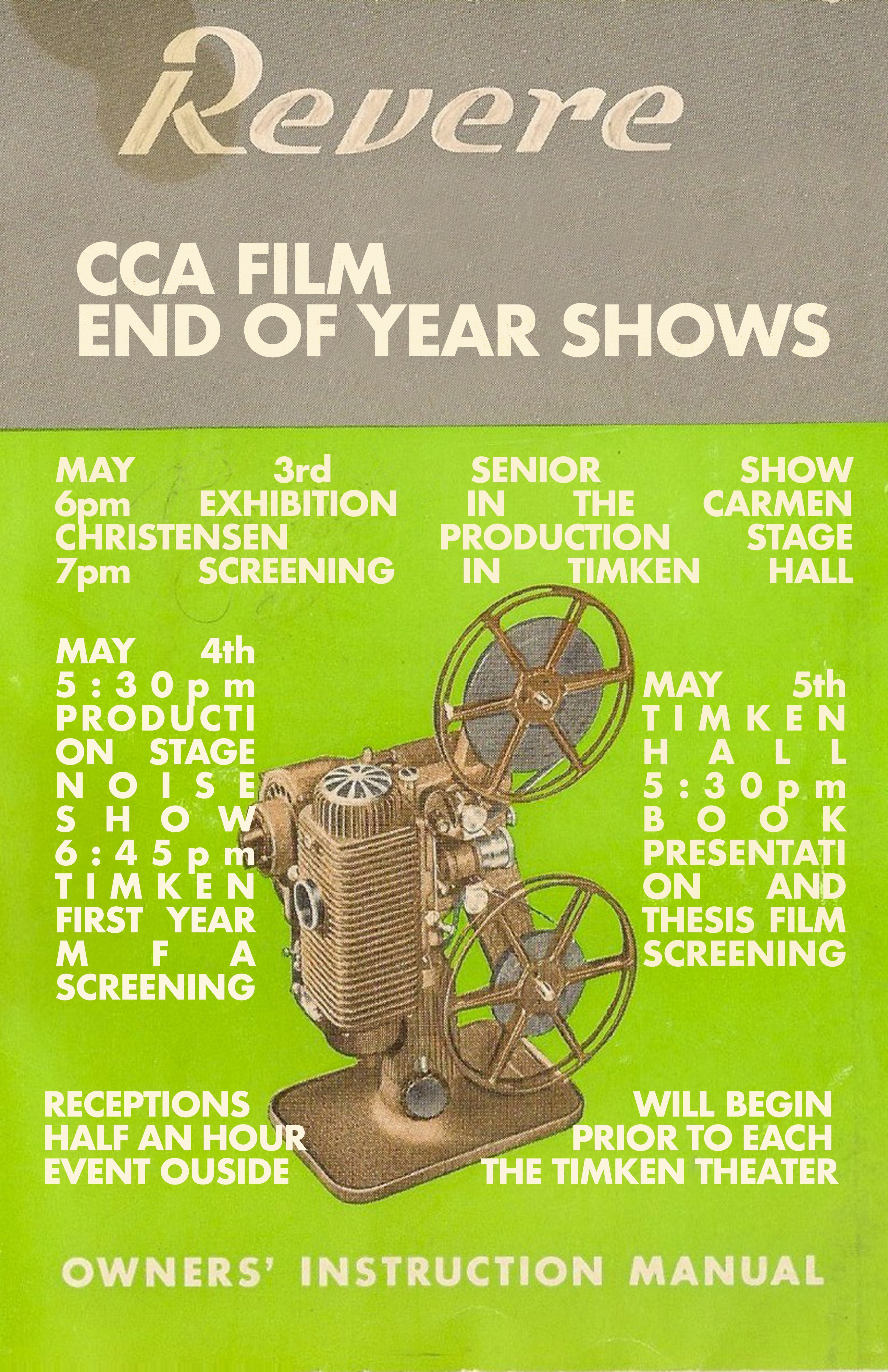 Organized by
Film Development
Event description
CCA Film Department cordially invites you to the End of The Year Screening Celebration
Join us during the week of May 3rd - 5th, 2022, for The End of The Year Screening Celebration.
 CCA Film Program will host in-person symposiums of screenings, artist talks, and student screenings.  
Tuesday May 3rd   6-9PM :  CURATED SENIOR SCREENING, Curator: Gina Basso.
Wednesday May 4th 5-8PM: NOISE SHOW and GRADUATE FILM FIRST YEAR SCREENING.

May 5th 5-8 PM:  GRADUATE THESIS FILM SCREENING and Book presentation by Audrey Moungolo. 

Entry details
Free and open to the public. Proof of vaccination and masks are required for entry.
Please check in with the staff member at the Campus entrance prior to entry to provide information for contact tracing.
Please note, if you test positive for COVID-19 within 48 hours of attending an event on CCA's campus, you should contact COVIDresponse@cca.edu immediately.