CCA FILM WEEK October 19 - 23, 2020
CCA FILM WEEK October 19 - 23, 2020
Event series
Mon, Oct 19 2020, 9AM - Fri, Oct 23 2020, 7PM
Zoom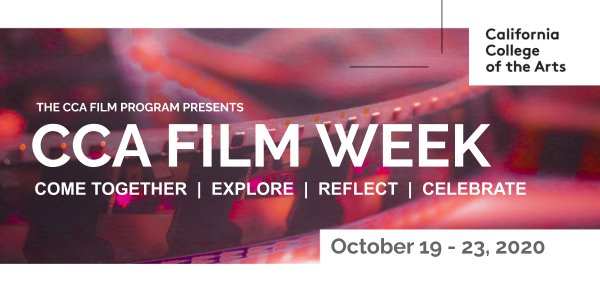 Organized by
CCA Film Program
Event description
Join us during the week of October 19 - 23, 2020 for CCA's first-ever FILM WEEK.  
This is a week for our community to come together, to explore, reflect on and celebrate the power and potential of the moving image, the diversity of voices working in this field and our questions related to racial and social justice.
To these ends, the CCA Film Program will be hosting an all-virtual symposium of of screenings, artist talks, seminars, and discussions.