CCA MFA Graduate Fine Arts Open Studios
CCA MFA Graduate Fine Arts Open Studios
+

Add to calendar
Sat, Nov 12 2022, 12PM - 5PM
CCA Dogpatch Graduate Fine Arts MFA Studios | American Industrial Center | 2565 3rd St., San Francisco, CA, 94107 View map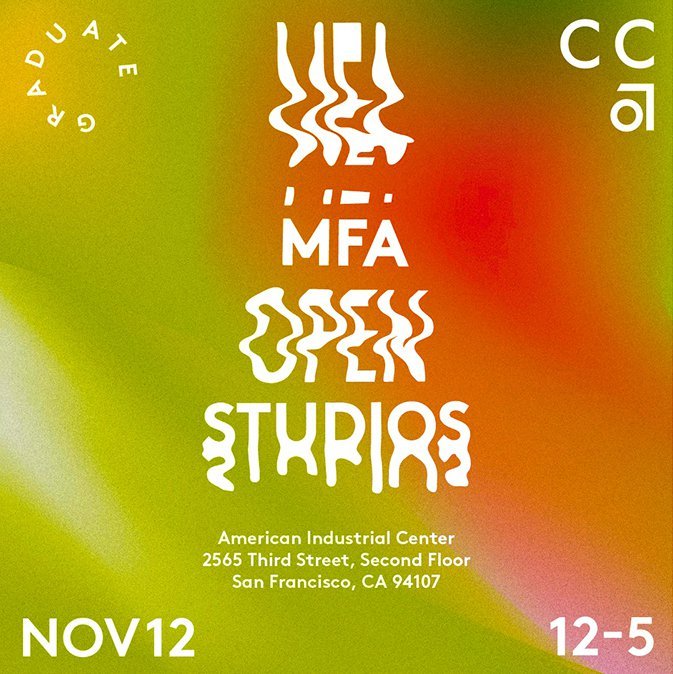 Organized by
Graduate Fine Arts Program
Event description
OPEN STUDIOS: CCA MFA Graduate Fine Arts Program
Join 52 California College of the Arts Graduate MFA Fine Arts students as they open their studios to the public.
CCA Graduate MFA Fine Arts
Open Studios
Saturday, November 12, 2022
Noon - 5:00 pm
American Industrial Center
2565 3rd Street, 2nd Floor
(Just a few feet north of the Museum of Craft & Design)
San Francisco
Refreshments will be served.
To register, visit our Eventbrite page.