Shine: CCA Staff Exhibition 2020
Shine: CCA Staff Exhibition 2020
+

Add to calendar
Tue, Jan 21 2020, 12PM - Fri, Feb 7 2020 4PM View map
CCA Hubbell Street Galleries | 151 Hubbell Street, San Francisco, California 94107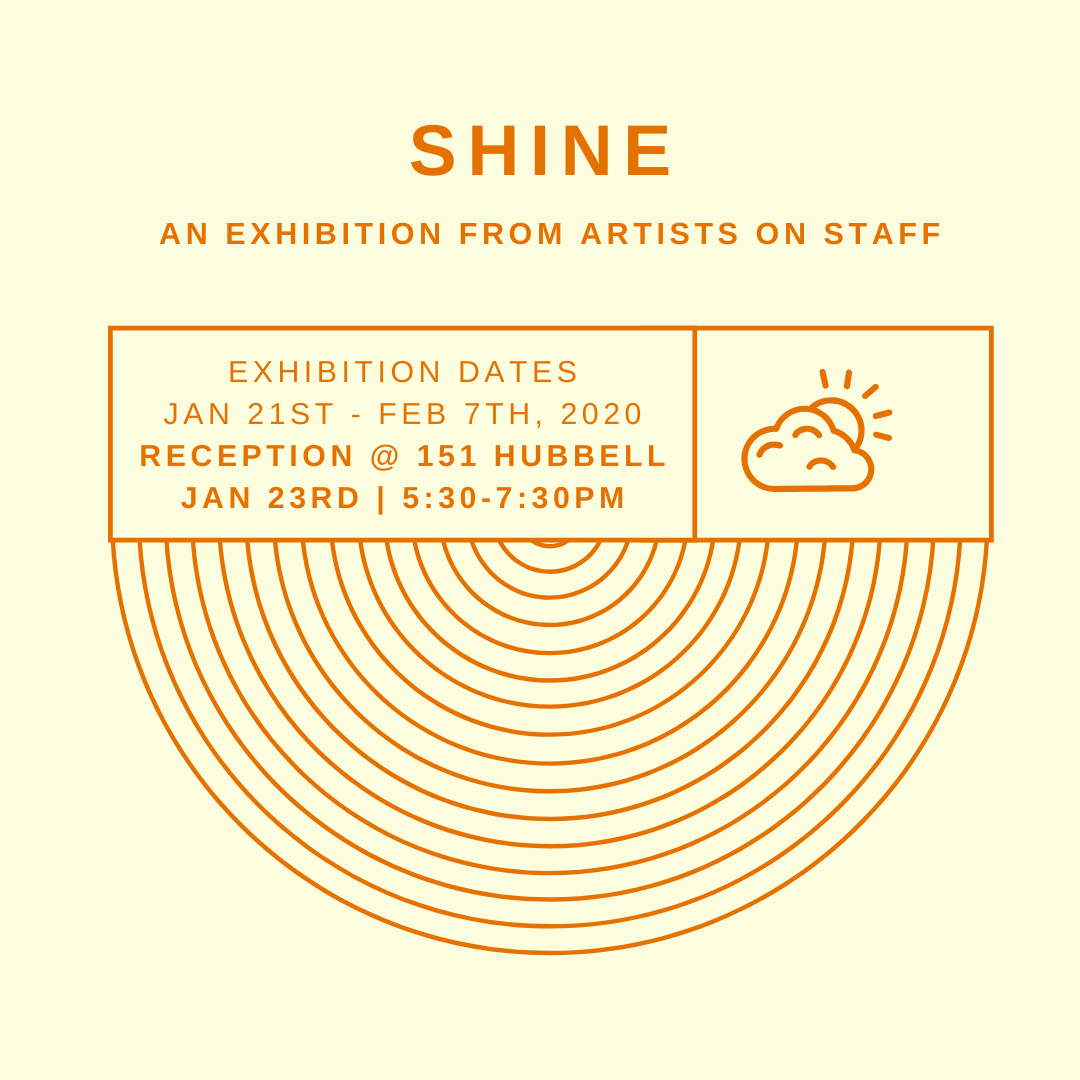 Organized by
Staff Advisory Committee and CCA Exhibitions
Event description
With unification in our future, new technology in the hands of our students, course schedule shifts, residential halls opening and more, innovation is blossoming at California College of the Arts. Transformation can be challenging and it can be even more difficult to find joy in the process. Artists in this exhibition recognize both the monumental hurdles involved and the importance of optimism when pursuing new collaborative ambitions. They have unique roles as artists on staff, whose work environment has evolved significantly, to make visible the positive.  
"Joy is a propulsive force. Joy creates unity. Joy lets us reclaim our humanity. Joy disrupts expectations. Joy promotes resilience. Joy gives rise to hope. Joy is a form of resistance." -Ingrid Fetell Lee, The Aesthetics of Joy
Now is the time to meet our trying, rainy days with brightness, as we welcome the new year and chapter for CCA. Many hours spent together, passionately contributing to student success, has produced a resilient CCA staff. With Shine, artists on staff are invited to share artwork meant to uplift those around them, inspiring all to find joy in the process of transformation. 
Shine is curated by Ingrid Wells.

Entry details
CCA Hubbell Street Galleries
Free and open to the public
Reception: Thurs., Jan. 23, 5:30-7:30pm
Gallery hours: Mon.–Fri. noon-5pm; Thurs. noon–7:30pm