CCA@CCA Virtual Brunch: A conversation exploring self-nourishment with mak-'amham / Café Ohlone
CCA@CCA Virtual Brunch: A conversation exploring self-nourishment with mak-'amham / Café Ohlone
+

Add to calendar
Thu, Mar 25 2021, 11AM - 12:30PM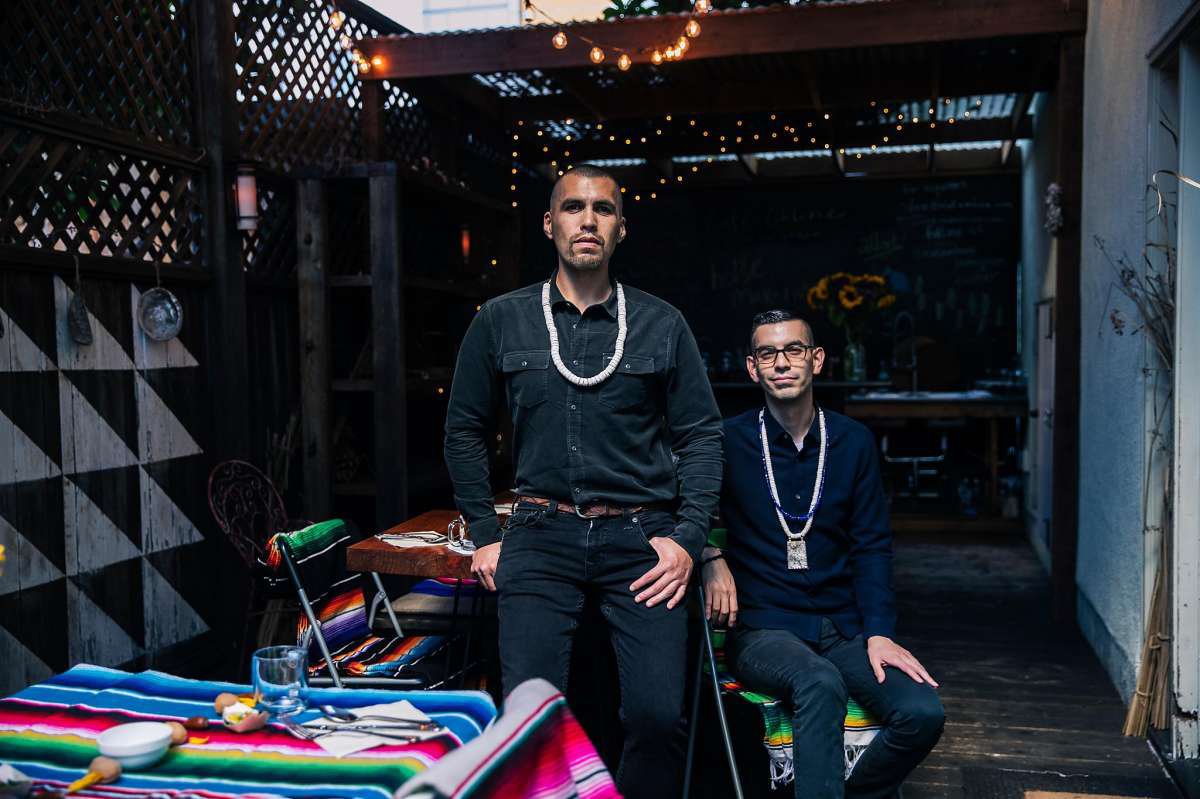 Organized by
CCA Exhibitions
Event description
Join the CCA community in a live Zoom event that explores the practices of Vincent Medina and Louis Trevino, co-founders of mak-'amham / Café Ohlone. mak-'amham (mahk-am-haam) means "our food" in the Chochenyo Ohlone language, which is the Native language to the Eastern shores of the San Francisco Bay, where CCA's Oakland campus is located. Medina and Trevino work to revive and strengthen traditional Ohlone foods by actively demonstrating the vibrancy and beauty of Ohlone food and culture, and mindfully stripping away layers of imposed identity in an ongoing process of decolonization. 
Moderated by Jaime Austin (Director of Exhibitions & Public Programming) and student Menaja Ganesh (Graphic Design, 2021), this event includes a breakout session and discussion for participants to engage with each other and the content more deeply. This event is a follow-up to Second Helping: CCA Post Election Town Hall, an online event held on November 18, 2020 that featured artists and practitioners exploring the power of food to bring people together (watch recording here).
Vincent Medina is East Bay Ohlone and is the captain of 'Itmay Cultural Association—an association of Verona Band culture bearers. Vincent was born and lives in his family's indigenous tribal area of Halkin (Southern Oakland/San Leandro/San Lorenzo/Hayward). 
Louis Trevino is a leader in the Rumsen Ohlone community. He is focused primarily on the revitalization of the Rumsen language and traditional Ohlone foods. He longs for a full and holistic renaissance of the lifeways of his ancestors, including language, story, song, art, food, and every other aspect of traditional Rumsen Ohlone culture, and he is grateful to contribute to the effort. 
This event is part of the Creative Citizens in Action initiative at CCA (CCA@CCA), and is funded by an endowment gift to support The Deborah and Kenneth Novack Creative Citizens Series, an annual series of public programs focused on creative activism.
Entry details
Free and open to the public.
CCA@CCA is committed to providing universal access to our events. Please contact exhibitions@cca.edu to request disability accommodations.