Condemned Building and Other Stories: Drawings by Douglas Darden
Condemned Building and Other Stories: Drawings by Douglas Darden
+

Add to calendar
Mon, Oct 14 2019, 12PM - Thu, Oct 31 2019, 7:30PM
CCA Hubbell Street Galleries | 161 Hubbell Street, San Francisco, CA, 94107 View map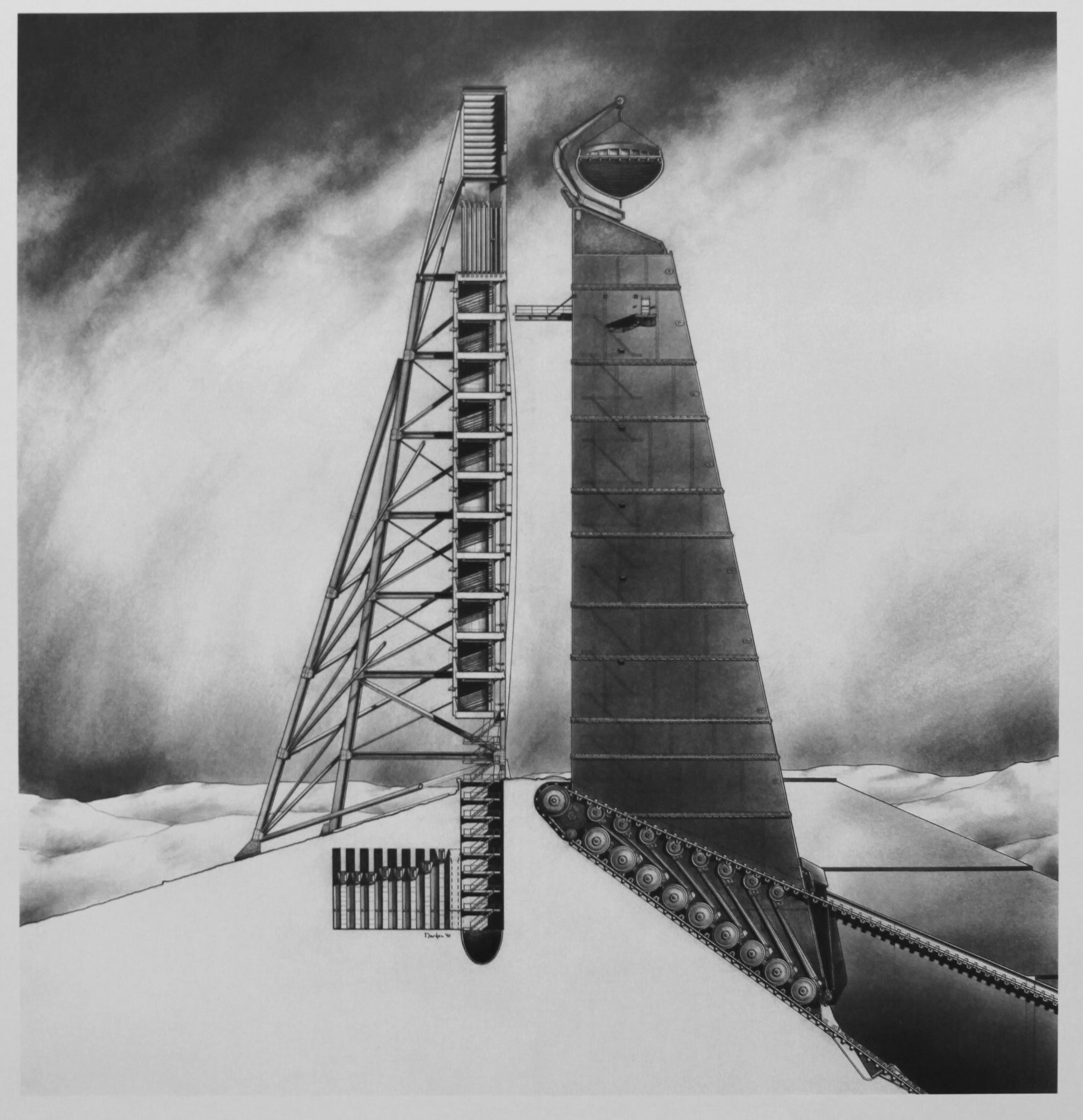 Organized by
Architecture program
Event description
CCA Architecture is thrilled to present an exhibition of drawings by renowned architectural storyteller and provocateur Douglas Darden. Working in the same vein of narrative engagement and imaginative invention as architectural visionaries Piranesi, Boullee and Ledoux, Darden's drawings invite us in. Exquisite detail breathes life into almost believable alternative building projects that are simultaneously utopian and dystopian. 
These remarkable and masterful works, from Darden's 1993 book, Condemned Building: An Architect's Pre-text are the key drawings for each of ten projects designed by Darden to upend ten theoretical truisms about architecture. Using drawings and models, Darden describes the projects in this way:
"The ten works of architecture cited in this book …… are like a turning-over, one by one, of those canons. Like the action of the plow, this was done not to lay waste to the canons, but to cultivate their fullest growth." 
"The buildings are an admission of rhetoric, not knowledge. Instead of solutions, they offer allegories. By these means, architecture can be seen for what it is: never its of sufficient subject, not its own sufficient end."
--Douglas Darden, from the introduction to Condemned Building
The drawings are a gift to the CCA Libraries from the Darden estate, and will be accessible in the library archives after the exhibition. 
This exhibition is part of the Architecture Division's year-long investigation into the theme Representation—as a mode of practice, but also as a matter of position within the world. Please join us for a lecture on Darden's work by Marc Neveu on Monday, October 28, 6 pm, Nave Alcove. 
*The CCA Hubbell Street Galleries will be open until 6pm on October 28 for visitors who would like to view Darden's drawings prior to Marc Neveu's lecture.

Entry details
CCA Hubbell Street Galleries
Free and open to the public
Opening Reception: Thursday, October 24, 5:30–7:30pm
Gallery hours: Mon.–Fri. noon-5pm; Thurs. noon–7:30pm