Curatorial Practice Speaker Series presents Lauren Schell Dickens
Curatorial Practice Speaker Series presents Lauren Schell Dickens
+

Add to calendar
Thu, Nov 12 2020, 6PM - 7PM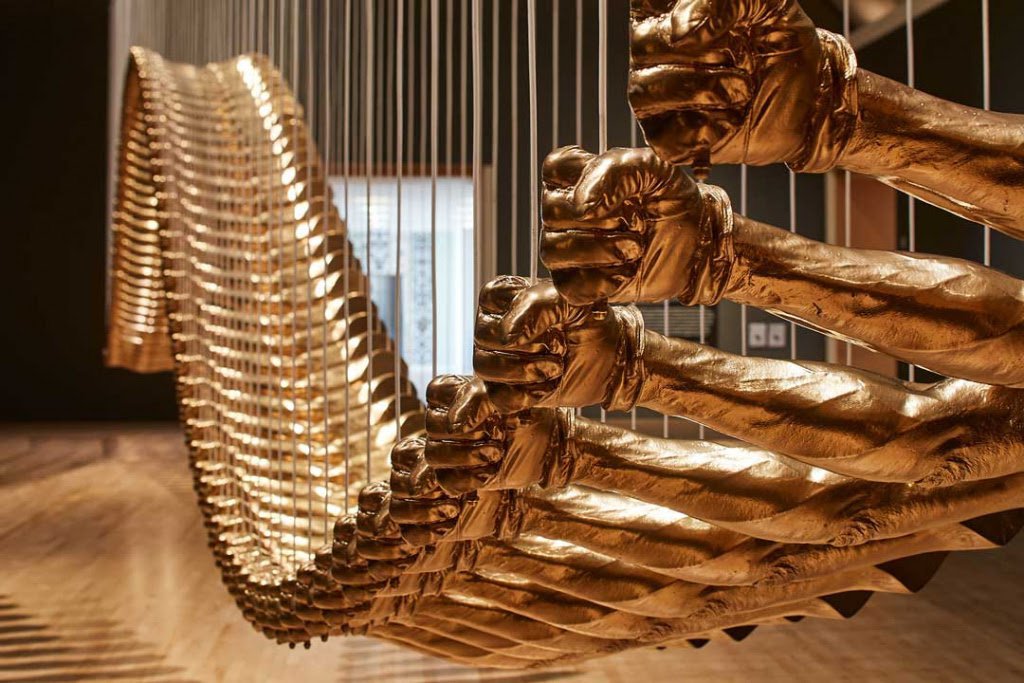 Organized by
Graduate Curatorial Practice
Event description
Lauren Schell Dickens, Senior Curator at the San Jose Museum of Art, will present a talk about the recent San Jose Museum of Art exhibition With Drawn Arms: Glenn Kaino and Tommie Smith, the current exhibition Barring Freedom, and about the projects of social and racial justice within a museum setting.
With Drawn Arms: Glenn Kaino and Tommie Smith presented a series of collaborations between runner Tommie Smith and Los Angeles–based conceptual artist Glenn Kaino. In 1968, at the Summer Olympic Games in Mexico City, Smith raised a gloved fist during the medal ceremony to protest human rights abuses around the world, and to bring international attention to the struggle for civil rights in the United States. The collaborations presented in the exhibition reflect on this act of protest.
Barring Freedom features works by twenty US-based artists that challenge how individuals see and understand our nation's prison industrial complex—a nexus of policing, surveillance, detention, and imprisonment. The exhibition will be on view at the San Jose Museum of Art from October 23, 2020–April 25, 2021. Featured artists include: American Artist, Sadie Barnette, Sanford Biggers, Keith Calhoun and Chandra McCormick, Sonya Clark, Sharon Daniel, Maria Gaspar, Ashley Hunt, Dee Hibbert-Jones and Nomi Talisman, Titus Kaphar and Reginald Dwayne Betts, Deana Lawson, Sherrill Roland, Dread Scott, jackie sumell, Hank Willis Thomas, Patrice Renee Washington, and Levester.

-----

Image credit:
Installation view of With Drawn Arms: Glenn Kaino and Tommie Smith, San José Museum of Art, California, 2019. Photos by JKA Photography.
Entry details
RSVP required: https://forms.gle/GqkpGTKbiBfKNpBc8