DEFACED: Ian Wheelock
+

Add to calendar
Mon, Dec 9 2019, 12PM - Fri, Dec 13 2019 5PM View map
Oliver Art Center | 5212 Broadway, Oakland, CA 94618
Part of event series: Fall 2019 Senior Exhibitions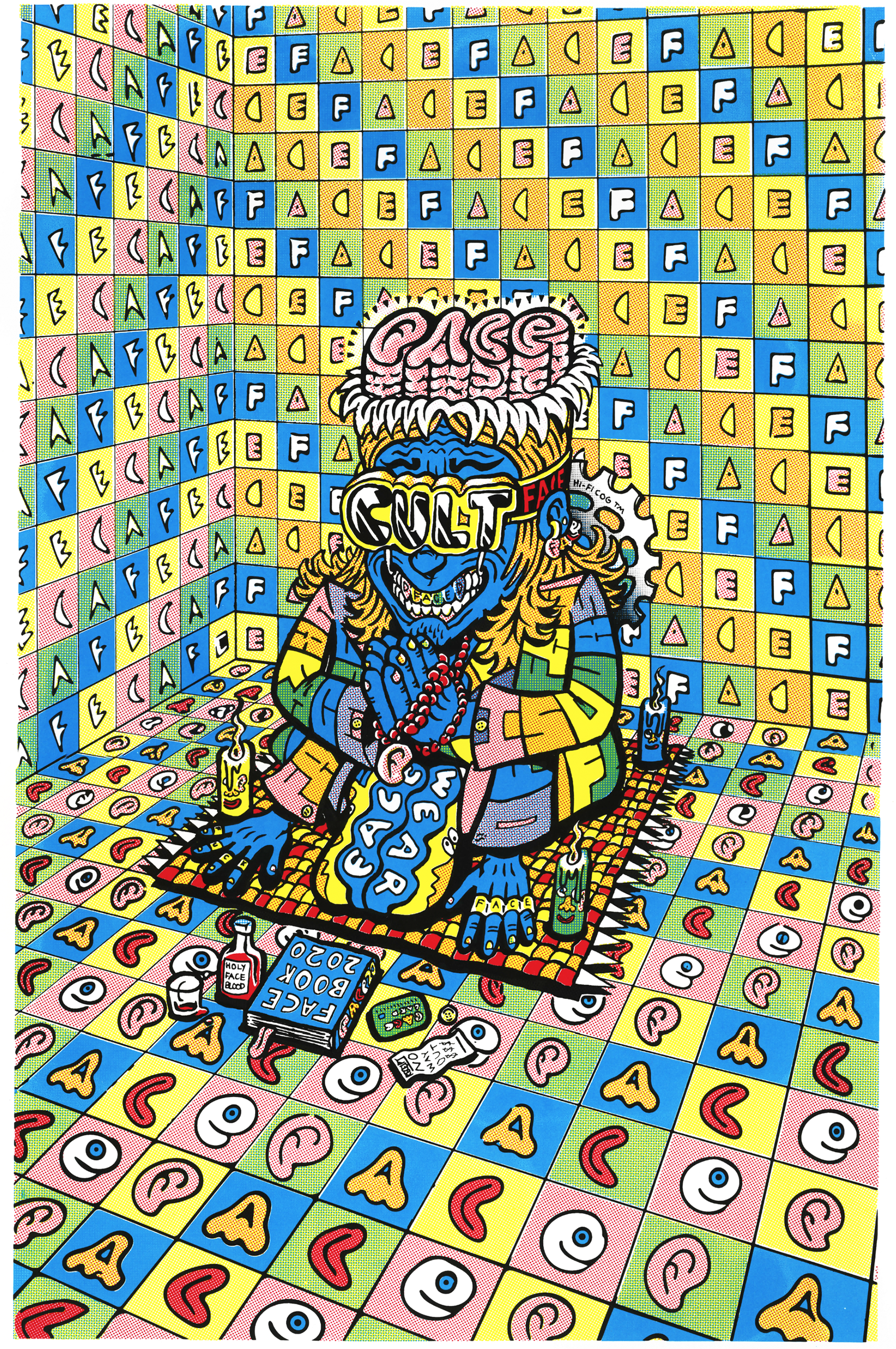 Organized by
Individualized Studies program
Event description
I AM WHAT I FEAR THE MOST: A CONSUMER
A CONSUMER OF FASHION, TECHNOLOGY, THOUGHTS, EMOTIONS, ANXIETY. ANXIOUS OF THE WORLD THAT DISTURBS ME - ALTHOUGH I'M STRANGELY ADDICTED. THE IDOLIZATION OF BRANDS FEEDS THE INDUSTRY MONSTER. WE HAND OVER OUR IDENTITIES TO THE DESIGNERS AND CORPORATIONS SELLING US FASHION. OUR CONSTANT CONSUMERISM IS CATASTROPHIC TO OUR BODIES, MIND AND PLANET. BUT, IT IS THE ONLY WAY WE KNOW HOW TO EXPRESS OURSELVES - THROUGH THE DEFACEMENT OF OUR BODIES AND THE DEFACEMENT OF THE WORLD. 
DEFACED is a new series by Ian Wheelock, an Individualized major at CCA. This body of work include Ian's classic cartoony style diving into the physical and emotional toll of our consumer culture, specifically the fashion industry. This includes paintings, screen prints, and a full blown clothing brand comprised of all second-hand reused clothing. The FACE brand is a commentary on how the fashion industry uses our identities for their own economic gain, but also a suggestion of how we can be more sustainable by buying clothes that already exist. Be sure to see the opening of DEFACED on December 11th to get a full scope of the series, including zines, stickers, and much more. 
Image: Ian Wheelock, Cult of Fashion, 2019. Screenprint, 13 x 20 inches.
Entry details
Oliver Art Center
Free and open to the public
Opening reception: Wed., Dec. 11, 5:30-7:30pm
Gallery hours: Mon.-Fri., 12:00-5:00pm; Closed Saturday & Sunday