Design as a Worlding Practice Exhibition and Website Launch Party
Design as a Worlding Practice Exhibition and Website Launch Party
+

Add to calendar
Thu, May 4 2023, 12PM - 3PM
Drawing Studio | 111 Hubbell Street, San Francisco, CA, 94107 View map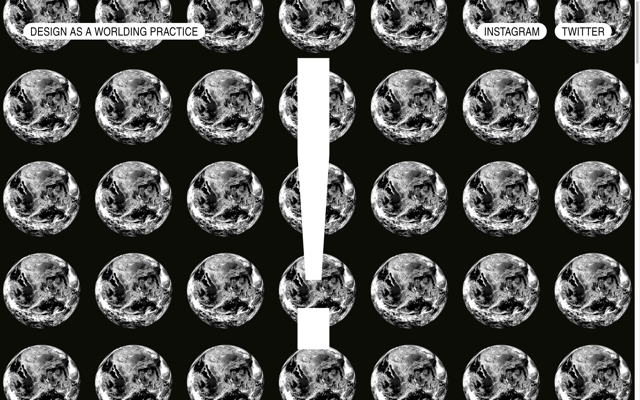 Organized by
Ana Llorente, Adjunct 2 Professor, MFA Design, and Michael Washington, Adjunct 2 Professor, Critical Studies
Event description
In the UDIST course Design as a Worlding Practice, students design their own "worlds" from start to finish, including a history, cultures, and languages, as well as a vibrant visual language (graphics, fonts, imagery). The ultimate goal of this studio project is for students to think deeply about the political implications inherent to "designing their own world": how might the practice of inventing worlds that don't exist play a role in the very real and necessary project of imagining alternatives to the ongoing political and ecological crises we find ourselves in today in our world? 
The worlds that the students design will be presented in an exhibition and website on May 4, 2023, in the CCA Drawing Studio. 
Participating students include Joseph Bello, Layia Bolden, Caitlyn Britton, Sayuri Bronstein, Eli Chang, Mira Darensburg, Alexandra Delgado, Andy Lou, Gabrielle Medina, Cody Owens, Jo Pinsky, Kate Schneiderman, Aidan Thompson-McTaggart, and Kiersten Yorks.
Teaching Assistant: María Cardenas
Entry details
Free and open to the public.
This project was funded by an endowment gift to support The Deborah and Kenneth Novack Creative Citizens Series at CCA, an annual series of public programs focused on creative activism.