Vinyl DJ Set by MalaVida
+

Add to calendar
Fri, Mar 4 2022, 5PM - 6PM
Nave | 1111 Eighth Street, San Francisco, California, 94107 View map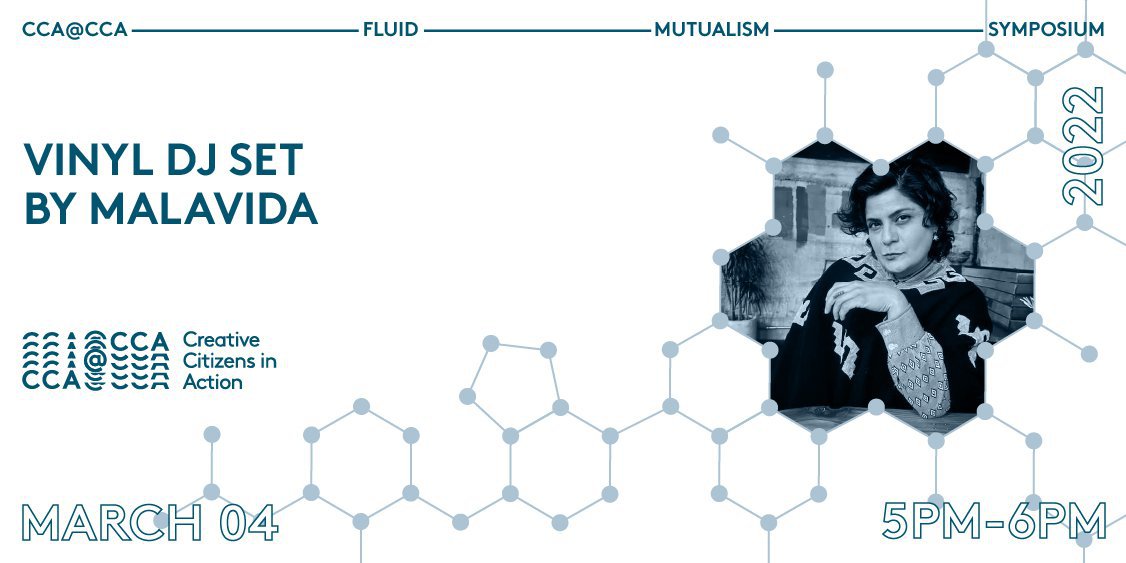 Organized by
Creative Citizens in Action (CCA@CCA)
Event description
DJ Mala Vida will be spinning hip hop, reggaetón, house and cumbia.
Born in La Haciendita, Guanajuato Mx and raised in the south side of Chicago. Noemi Martinez (Dj MalaVida) is a queer artist who promotes healing through joy, knowledge, and movement. Heavily influenced by the dynamic all women collective Chulita Vinyl Club, MalaVida began cultivating heavy brass and percussion melodies. Spinning Mambo, Hip Hop, Reggaetón, House, and of course Cucucucumbiaa. Creating vibrations that suspend time as you are bound to hear a familiar tune that will invoke memories allowing you to enjoy the present. Connecting you to your roots through rhythm and dance. Preserving culture one vinyl at a time. Música del barrio para el barrio.

Entry details
Free and open to the CCA community.
This event is part of the CCA@CCA Fluid Mutualism Symposium and is funded by an endowment gift to support The Deborah and Kenneth Novack Creative Citizens Series at CCA, an annual series of public programs focused on creative activism.