F. Jason Campbell, Kevin Moultrie Daye, Celeste Martore, & Brenda Zhang (Bz)
F. Jason Campbell, Kevin Moultrie Daye, Celeste Martore, & Brenda Zhang (Bz)
+

Add to calendar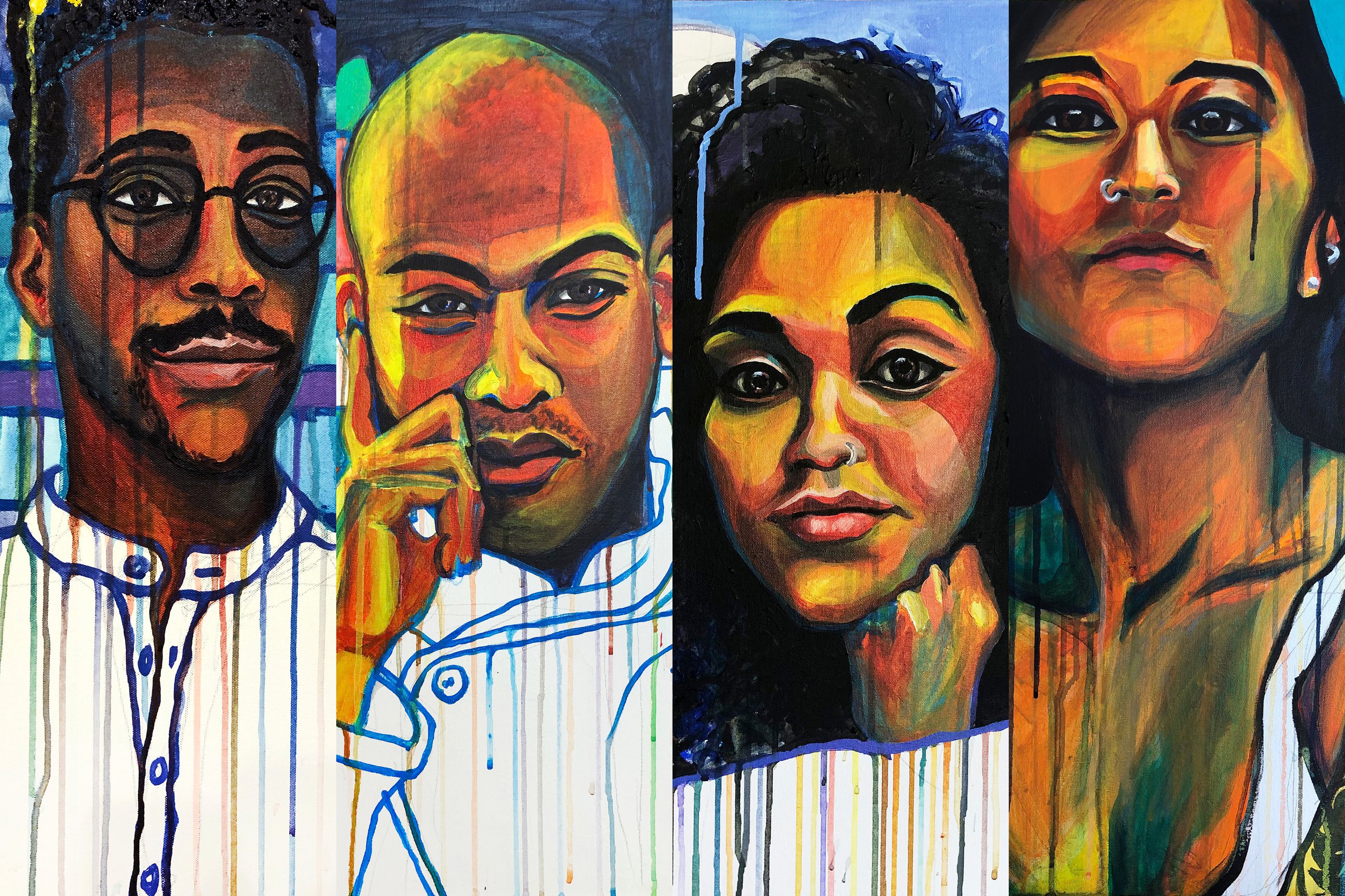 Organized by
CCA Architecture Division
Event description
F. Jason Campbell, Kevin Moultrie Daye, Celeste Martore, Brenda Zhang (Bz) enter into conversation with CCA NOMAS on their individual practices, their work as the collective, SPACE INDUSTRIES, and architecture as a toolset for giving form (built or unbuilt) to inquiries into society and culture.
F.Jason Campbell is an interdisciplinary designer, leveraging his experience in architecture, photography, and exhibition design. He runs a sole art and design practice, ELL, and is an active member of the UC Berkeley Architecture faculty, teaching design studios in the undergraduate and graduate programs.
Kevin Bernard Moultrie Daye (KBMD) is an architectural and spatial designer whose work sees architecture as a means of cultural and social intervention. His work focuses on how class, climate change, race and violence manifest themselves in spacetime, and how to rebuild those systems.
Celeste Martore is an athlete, performer, and environmental designer who uses narrative, physical space to uplift, complement, and care for the Black body. She is a Master of Architecture candidate at Harvard Graduate School of Design, and was a center midfielder for UC Berkeley Women's Soccer.
Brenda Zhang (Bz) is a designer, artist, organizer, and educator based on Tongva land (Los Angeles). They organize with the Design As Protest Collective and Dark Matter University and teach at California College of the Arts. Bz received a Master of Architecture from the University of California, Berkeley.
Their work together as SPACE INDUSTRIES was featured in Architect Magazine's "Next Progressives" in 2020. They were participating artists in Gray Area Foundation's 2019—2020 Experiential Space Research Lab, and have been published in Ground Up, Avery Shorts, Architizer, and Failed Architecture.
Presented by CCA NOMAS (National Organization of Minority Architecture Students).
Entry details
Free and Open to the Public