CANCELED: Genevieve Hyacinthe - Radical Virtuosity: Ana Mendieta and the Black Atlantic
CANCELED: Genevieve Hyacinthe - Radical Virtuosity: Ana Mendieta and the Black Atlantic
+

Add to calendar
Wed, Apr 6 2022, 5:30PM - 6:30PM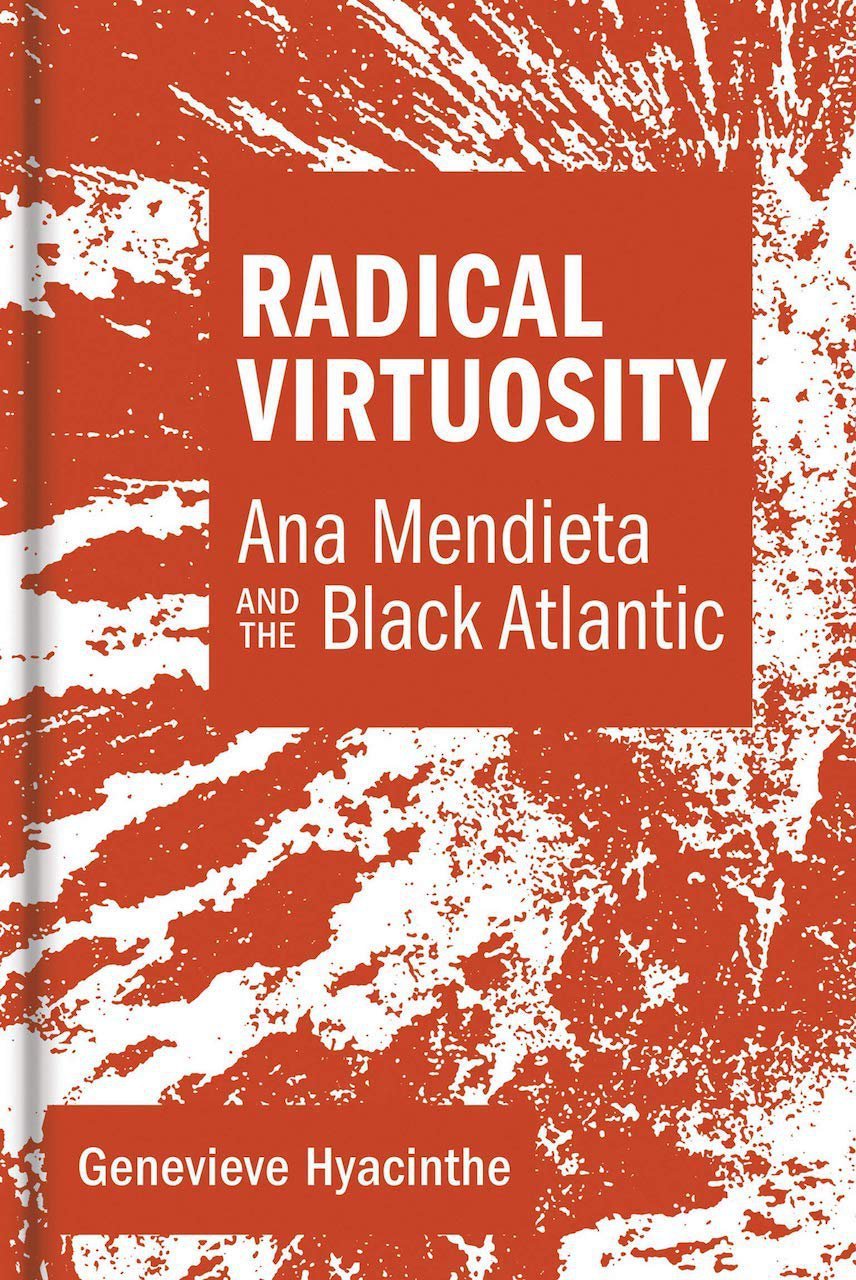 Organized by
History of Art and Visual Culture
Event description
NOTE: This event has been cancelled and will be rescheduled for the Fall 2022 semester.
Join the History of Art and Visual Culture program at CCA for our HAVC Writers Talk series: conversations between HAVC faculty members and invited guests about recent and ongoing research. 

On April 6th, at 5:30pm Pacific via Zoom, Artist Damali Abrams and Professor Genevienve Hyacinthe will be discussing Professor Hyacinthe's first book, Radical Virtuostiry: Ana Mendieta and the Black Atlantic published in 2019 (MIT Press), which considers the seminal Cuban-American artist's work through the concept of the Black Atlantic.
Genevieve Hyacinthe is Assistant Professor in the History of Art and Visual Culture department at California College of the Arts, in San Francisco, CA. She received her Ph. D. in Art History from Harvard University, where she focused on West African art and dance, the Black Atlantic, and contemporary art.  Previously, she taught at the School of Visual Arts in New York City. She serves on the editorial boards of Stella Maris Multidisciplinary International Journal of Academic Research, Chennai: Stella Maris College, and ab-Original: Journal of Indigenous Studies and First Nations' and First Peoples' Cultures, University Park: Penn State. Hyacinthe is a former dancer for and a current board member of ANIKAYA global dance, Boston.
Damali Abrams is a New York-based Guyanese-American artist and educator who is also known as the Glitter Priestess. Her practice includes film-video, performance, and writing, and has been exhibited at such venues as El Museo del Barrio, MoCADA (Museum of Contemporary African Diasporan Art), School of the Visual Arts (SVA), and The Schomburg Center for Research in Black Culture. Her writing has been published by Harlequin Creature and Women's Studio Workshop. She holds an MFA from Vermont College of Fine Arts, a BA from New York University, and attended the Whitney Independent Study Program.
Entry details
Free & Open to the Public