High Fidelity
+

Add to calendar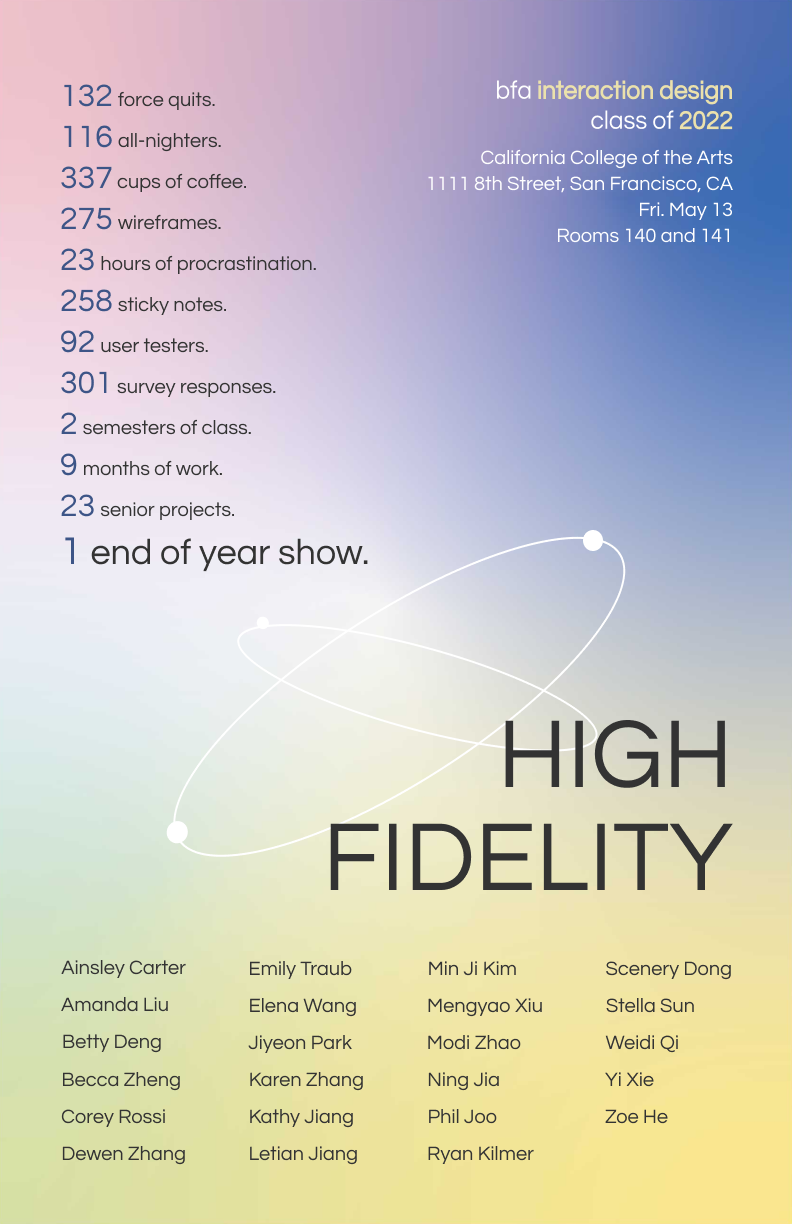 Organized by
BFA Interaction Design Program
Event description
The Interaction Design Program of California College of Art invites you to attend High Fidelity, the Senior Thesis Exhibition featuring interaction design work from our 2022 Graduating Class. 
Reception at 7:00 pm.
Entry details
All attendees must register via Eventbrite. You must show your Vaccination card at the door, and wear a mask in the gallery.
***Proof of COVID vaccination is required to attend and vaccination cards will be checked prior to entry to the main SF campus. Masks are required indoors. In the event that you test positive for COVID-19 within 48 hours after visiting CCA, please contact COVIDresponse@cca.edu.***