I am Islais: Visions for Environmental Justice Now! Exhibition Opening
I am Islais: Visions for Environmental Justice Now! Exhibition Opening
+

Add to calendar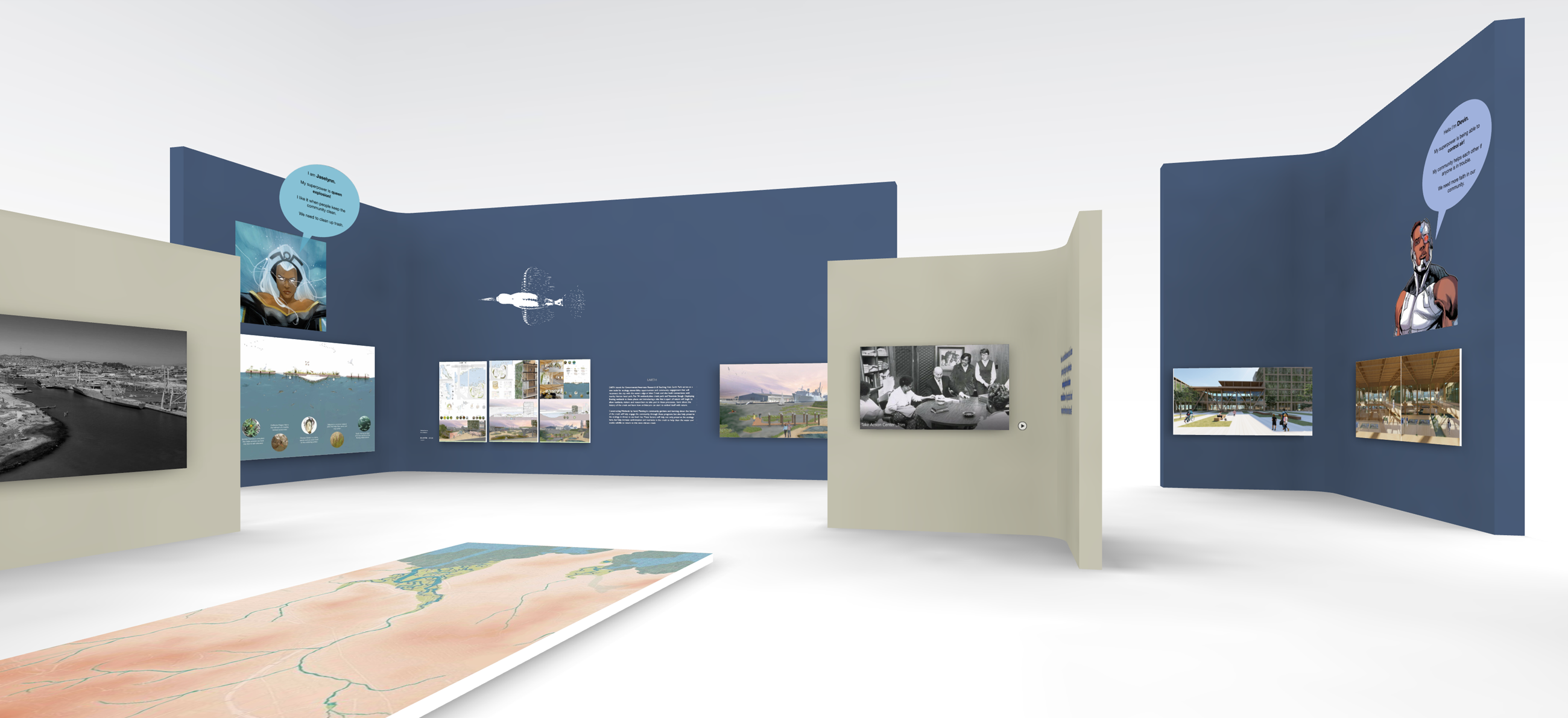 Organized by
CCA Architecture Division
Event description
In August 2020, seven months into pandemic isolation, schools within cities like San Francisco prepared to keep students and teachers safe through distance learning. Simultaneously, the national tension surrounding racial injustice was resurfacing. Neither tragedy could be ignored, and both were having compounding impacts on every student.
This exhibition is a window into how 4th graders from Malcolm X Academy, in Bayview, were given a remote platform in the Fall Semester, through the creativity of their 4th grade teacher, Y-PLAN, SF NOMA and SF Planning, to be valued leaders of environmental justice in their community. And how college students of architecture, from the California College of the Arts, found a way to engage with these 4th graders, to learn from them, and to give a voice to their experience through practical and inspired architectural actions.
The exhibit is organized into three rooms: the focus of the blue room is Clean Water + Air, the orange room is Opportunities for Physical Activity and Safety, and the green room is Access to Healthy Food. They showcase what is possible, even under extreme circumstances, when we put our trust in students and challenge them to answer hard questions.
Environmental Justice: How can we repair and create a community that is safe, thriving and equitable? 

Presented by CCA's Architectural Ecologies Lab.

Entry details
Free and Open to the Public