U+ME: Inclusive Discourses + Integrated Embodiment
U+ME: Inclusive Discourses + Integrated Embodiment
+

Add to calendar
Mon, Feb 10 2020, 6:30PM - 8PM
Nave Alcove | 1111 Eighth Street, San Francisco, California, 94107 View map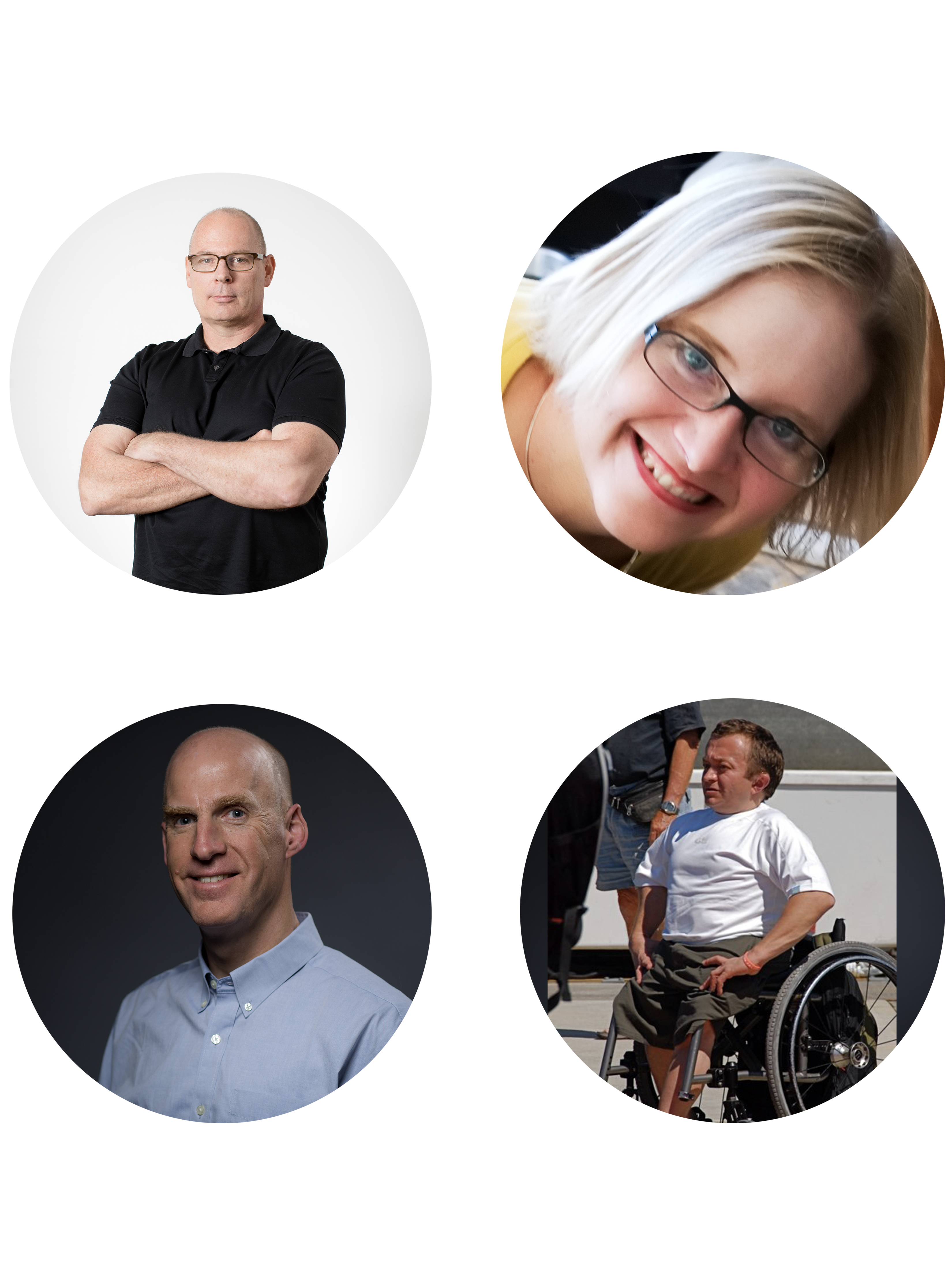 Organized by
Architecture Division
Event description
CCA Architecture Division presents U+ME:  Inclusive Discourses + Integrated Embodiment. A panel discussion and analysis of the dynamic practices of  "Universal Design" with Moderator, Katherine Lambert, AIA, of CCA and panelists:
- Chris Downey, AIA, Architect, Architecture for the Blind
- Stuart James, Executive Director, Center for Independent Living
- Rich Mahoney, CEO, Seismic
We are witnessing quantum leaps in 21st c. technological and biological developments which hold the promise of advancements for embodied spatial experiences in our built environments.  For years now these developments have held implicit challenges to architecture, interior architecture, designed objects and social justice.

Implicit dialogues amongst buildings, public / private spaces and their users insist on the realization that these symbiotic relationships are constantly restructuring our physical and cognitive abilities and cultural understandings. Universal Design is forging the very definition of how our bodies will be framed and rendered within built environments.  This practice has been an agent of change and promises the embodiment of human potentiality - in all its dimensions. From the evolutionary genesis of the Disability Rights movement in Berkeley CA, in the 1960s to the present, futuristic models imagined by Silicon Valley and MIT – our bodies undergo looping retrofits within the shifting frames of space and time.  
Join us, as we divine our future-selves.
MODERATOR: 
Katherine Lambert, AIA, IIDA, is an architect and Professor of Architecture, Interior Design and Visual Studies at the California College of the Arts and a founding principal of Metropolitan Architectural Practice. Her research practice is characterized by a keen interest in the evolving ubiquity of Architecture's trans-disciplinarity situated at the nexus of culture, media, science and the humanities. Concurrently, as part of her ongoing research in Universal Design she is advancing a new pedagogical approach to this evolving practice.  She was awarded the 2019-20 Curriculum Grant from California College of the Arts and the Leibrock Fellowship for Universal Design in 2019. Here is a link to her entire biography.

PANELISTS:
Chris Downey, AIA is an architect who specializes in Universal Design and is the President of Architecture for the Blind. His projects serving the blind and visually impaired include a wide variety of public buildings including the LightHouse for the Blind and Visually Impaired of San Francisco, the new headquarters for the National Industries for the Blind in Alexandria, VA, an inclusive campus wayfinding prototype project for Microsoft in Redmond, WA, as well as the Sustainability Pavilion for EXPO 2020 in Dubai, UAE. His approach in all work is less about sight lost and more about vision gained for a sense of delight whether it is seen or not. Chris has been featured in numerous media stories including "60 Minutes", speaks internationally regarding disability and design while his TED Talk, "Design with the Blind in Mind", has well over a million views. He has served on the California commission on disability Access since 2013, chairs the board of directors for San Francisco's Lighthouse for the Blind and Visually Impaired and occasionally teaches at UC Berkeley, Department of Architecture.

Stuart James is the CEO and Executive Director of the Center for Independent Living in Berkeley CA where he has lead the organization since 2014.  The CIL provides advocacy and services increasing awareness, collaboration and opportunity among people with disabilities and the community. Under his leadership, the organization was named California Non-Profit of the year in 2016. As part of his leadership, he has grown the organization, doubled it's endowment, and has partnered with developers to create accessible and easily converted apartments in the Bay Area.  
Through his prior work as Co-Founder and Executive Director of Wheelspluswings (WPW), he co-launched a media company to change perceptions of people with disabilities in China.  In so doing, he worked with philanthropists and partners such as DHL, Baker McKenzie, GoPro, and Morgan Cars/Lotus, amongst others.

Rich Mahoney is the CEO and Founder of Seismic, a Silicon Valley company that is bringing to market a fusion of clothing and robotics, called Powered Clothing, designed to enhance and protect the body from physical stress in work, home, and recovery.   Prior to founding Seismic, Rich was the Director of SRI Robotics for more than seven years, where he led a team delivering cutting-edge robotics innovations to DARPA, and other government and commercial customers in the healthcare, security, industrial, and consumer markets.  
In addition to Seismic, Rich led the licensing and spin-out of SRI Robotics technology into new ventures, including Redwood Robotics, Grabit, Verb Surgical, Yamaha's Motobot, Enaex's Robot Miner, and Abundant Robotics.  Rich was the founding President of Silicon Valley Robotics and has made numerous contributions to articles and conferences as a thought leader for innovation and commercialization of early stage service robotics. 
Entry details
Free and open to the public.
This event is being held in a wheelchair accessible building. Visitors may be asked to show identification and sign in at the entrance to the building. The lecture room is wheelchair accessible, with moveable seating, and located near gender-specific wheelchair accessible bathrooms. ASL interpretation will not be offered at the event. The lecture uses a slide presentation. All content from the slides will be read aloud or described. Please email access questions to sarahmeftah@cca.edu.