Madeline Schwartzman: See Yourself Sensing
Madeline Schwartzman: See Yourself Sensing
+

Add to calendar
Mon, Feb 24 2020, 6PM - 8PM
Nave Alcove | 1111 Eighth St., San Francisco, CA, 94107 View map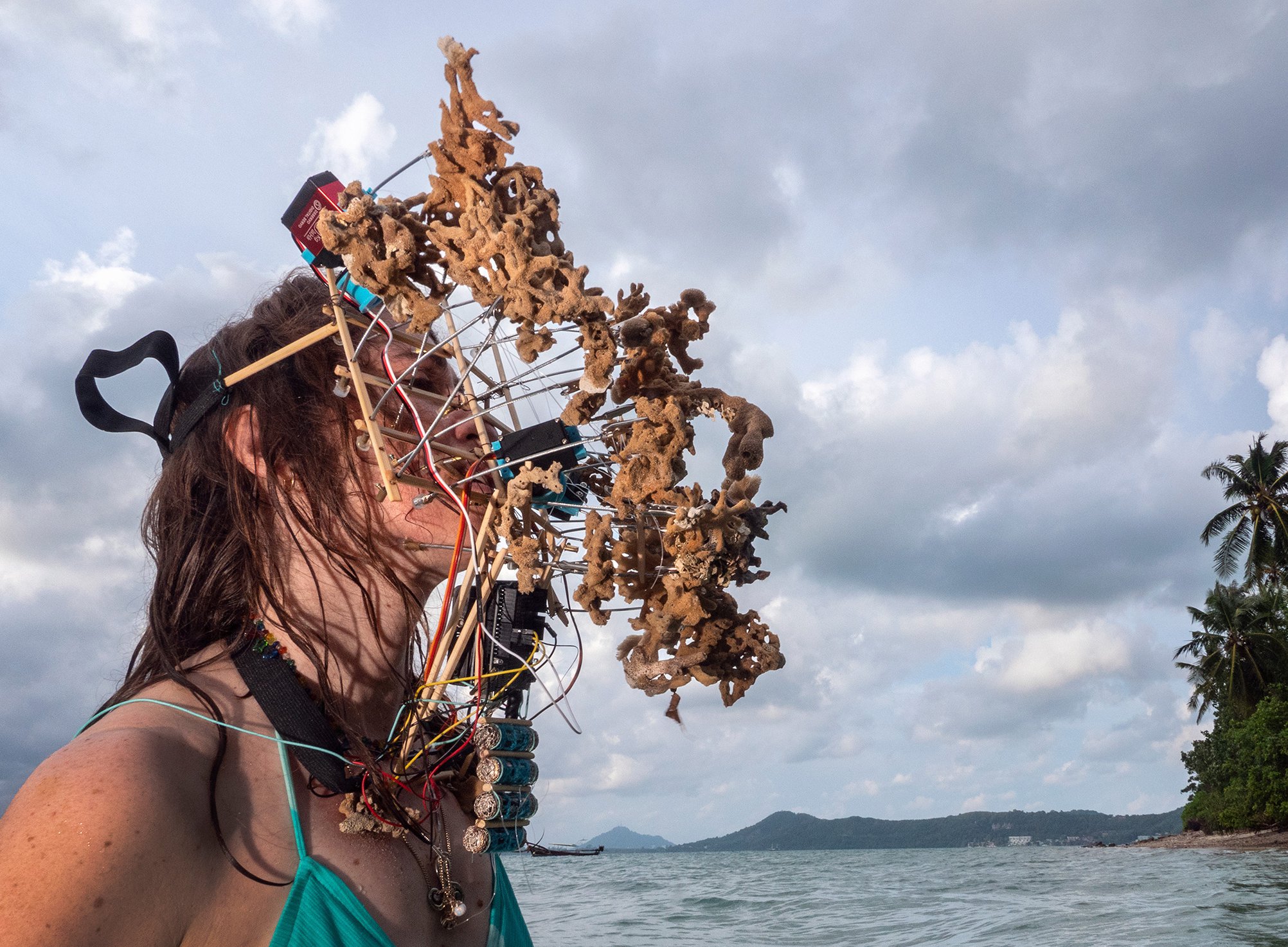 Organized by
Architecture and Design Divisions
Event description
Madeline Schwartzman shares her head-centered practice, from writing books about the human sensorium (See Yourself Sensing: Redefining Human Perception) and the future of the human head (See Yourself X: Human Futures Expanded), to her experimental art practice Face Nature, that brings humans (mostly herself) into close proximity with plant matter, forming uncanny hybrids that present a potential version of an alternate human future. Her books, kinetic installations, body wear, electronics, and university studio work draw from architectural design and multi-media experimentation.
Madeline Schwartzman is a NYC writer, filmmaker and architect whose work explores human narratives and the human sensorium through social art, book writing, curating and experimental video making. Her books See Yourself Sensing and See Yourself X, scan across multiple disciplines and present curated exhibitions in book form. Schwartzman is a long-term faculty member at Barnard College and at Parsons: the New School for Design. She gives Face Nature workshops around the world, most recently at Cranbrook, Baltan Laboratories in Eindhoven, and at the IAAC in Barcelona.
Entry details
Free and open to the public.
This event is being held in a wheelchair accessible building. Visitors may be asked to show identification and sign in at the entrance to the building. The lecture room is wheelchair accessible, with moveable seating, and located near gender-specific wheelchair accessible bathrooms. ASL interpretation will not be offered at the event. The lecture uses a slide presentation. All content from the slides will be read aloud or described. Please email access questions to sarahmeftah@cca.edu.