POSTPONED: Make. Act. Resist: A Teach-In on Borders and Migration with All-Day Activities
POSTPONED: Make. Act. Resist: A Teach-In on Borders and Migration with All-Day Activities
+

Add to calendar
Tue, Mar 10 2020, 9AM - 9PM
Nave Alcove | 1111 8th Street, San Francisco, California, 94107 View map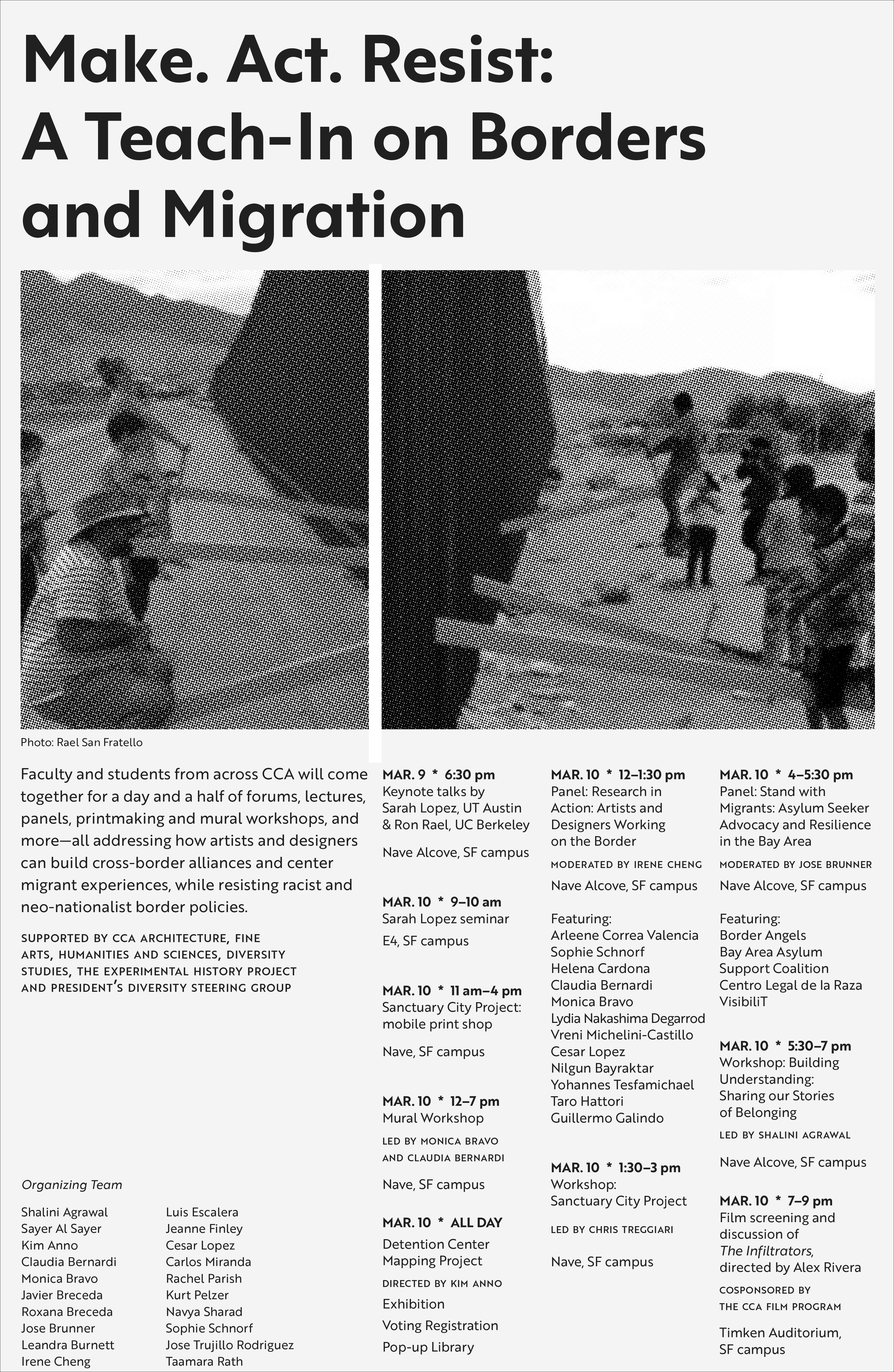 Organized by
CCA Architecture Division
Event description
CCA Architecture Division is pleased to present Make. Act. Resist: A Teach-In on Borders and Migration with all-day activities.
Faculty and students from across CCA will come together for a day and a half of forums, lectures, panels, printmaking and mural workshops, and more—all addressing how artists and designers can build cross-border alliances and center migrant experiences, while resisting racist and neo-nationalist border policies.
Co-sponsored by CCA Fine Arts, Humanities and Sciences, and Diversity Studies with support provided by the President's Diversity Steering Group

Entry details
Free and open to the public.
This event is being held in a wheelchair accessible building. Visitors may be asked to show identification and sign in at the entrance to the building. The lecture room is wheelchair accessible, with moveable seating, and located near gender-specific wheelchair accessible bathrooms. ASL interpretation will not be offered at the event. The lecture uses a slide presentation. All content from the slides will be read aloud or described. Please email access questions to sarahmeftah@cca.edu.