Making (It) Work
+

Add to calendar
Tue, Jan 22 2019, 12PM - Thu, Feb 7 2019, 5PM
5212 Broadway Ave, Oakland, Oakland, CA, 94618 View map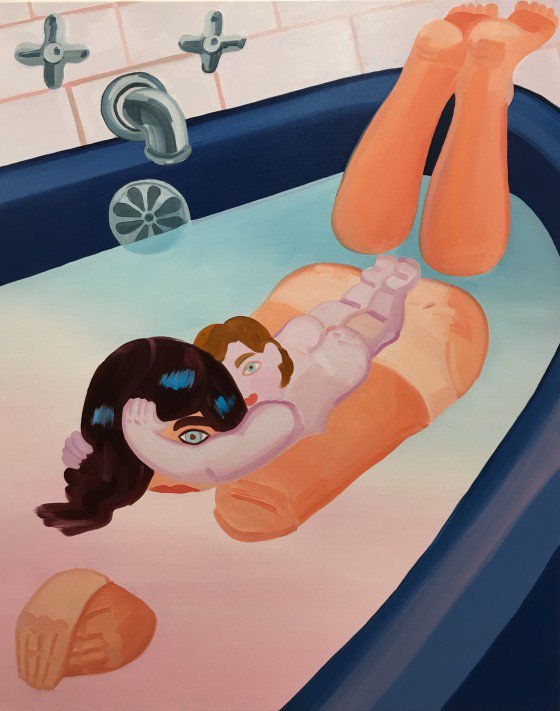 Organized by
CCA Exhibitions
Event description
Making (It) Work is an exhibition of artworks made by artists during their first few years of parenthood. Many artists are surprised to find that the joys, hardships, and consuming nature of child care can produce unexpected layers of inspiration and an urgent sense of motivation. A reevaluation of priorities and time spent changes the way artists approach the studio; new questions are revealed, new modes of working are hashed out.

The exhibition doesn't assume parenthood to be a necessity for deeper understanding of self or artistic practice--rather it celebrates the resilience and dedication of artists. Becoming a parent is a profound identity shift, and this show highlights the work made during this transition. Making (It) Work celebrates makers who have embraced parenthood in its many forms and recognize its generative force.

Featuring work by Lisha Bai, Karen Dana, Leigh Davis, Ariel Dill, Madeline Donahue, Georgia Elrod, Jackie Gendel, David Huffman, McKendree Key, Shaun Leonardo, JJ Manford, Sangram Majumdar, Aspen Mays, Leeza Meksin, Althea Murphy-Price, Elizabeth Russell, Karen Seapker, Allison Smith, Elisa Soliven, Angie Wilson, Witts, Karla Wozniak, and Ezra Wube. Curated by Karla Wozniak and Georgia Elrod.
This exhibition was made possible in part by a CCA Faculty Exhibition Grant.
Image credit: Madeline Donahue, Bathers, 2018

Entry details
Oliver Art Center
Free and open to the public
Opening reception: Wed., Jan. 23, 5:30-7:30 p.m.
Panel discussion and closing reception: Wed., Feb. 6, 6:00-7:30 p.m.
Gallery hours: Mon.-Fri., 12:00-5:00 p.m.; Closed Saturday & Sunday