MFA Design 2022 Thesis Show: shift
MFA Design 2022 Thesis Show: shift
+

Add to calendar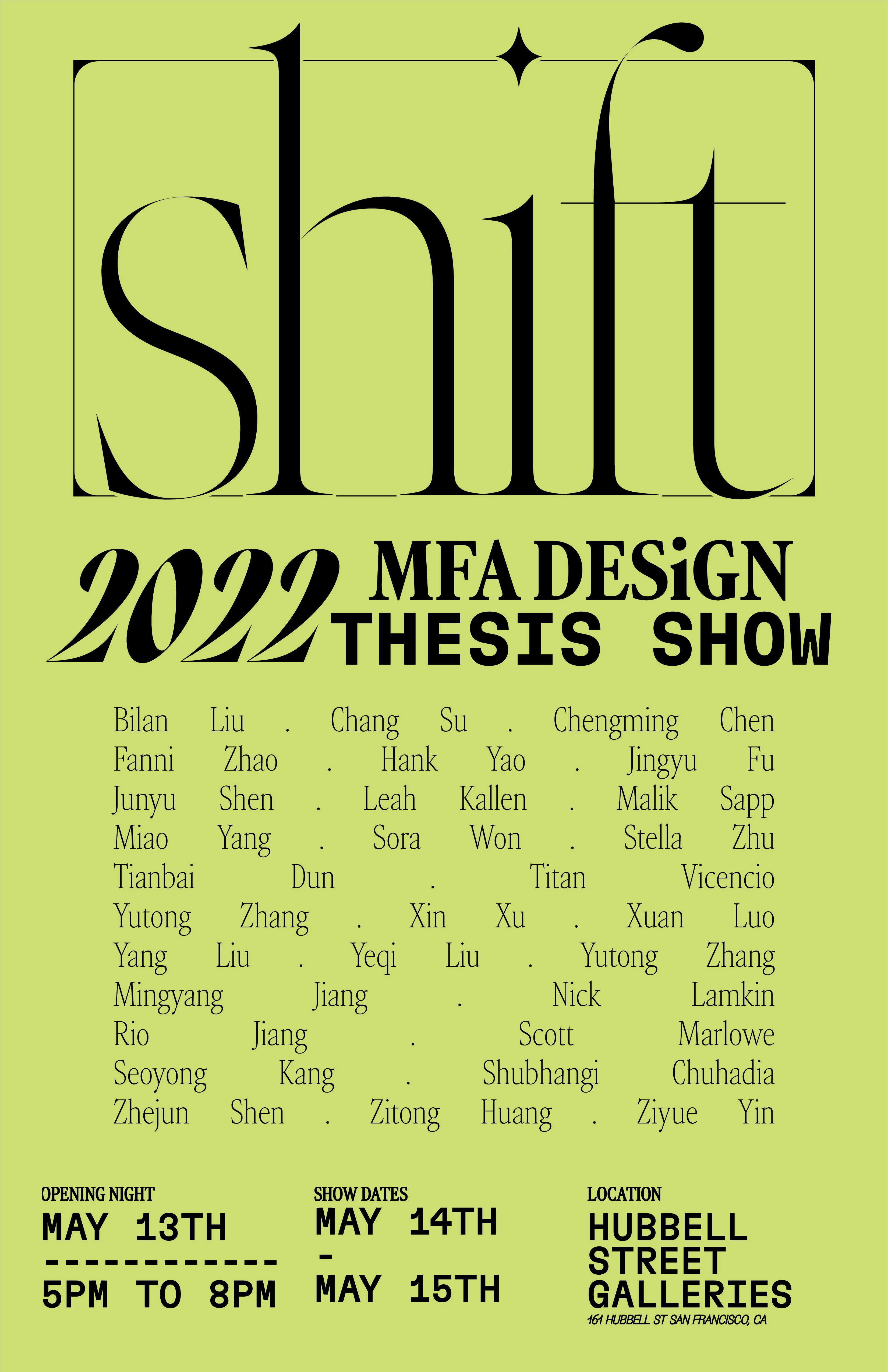 Organized by
MFA Design
Event description
MFA 2022 Thesis show | shift
Unexpected changes in environment can alter perspective. What at first seemed aggressive can suddenly become docile under a different light. What always felt familiar transitions into something strange and unusual. A shift in the environment can reveal something previously unseen or unknown.Over the course of our time here at CCA, the environment in which we make and share our work has been in constant flux - from a bustling studio to our homes across the globe and then back together again in a setting where we are encouraged to cover our faces and maintain distance. These shifts have no doubt had an effect on how we view the world and how we see our work and ourselves fitting into it. We have had little control over these changes, and so we invite you to take back some of that agency. Just know, you are controlling the environment for everyone in the space.

ENTRY DETAILS
***Proof of COVID vaccination is required to attend and vaccination cards will be checked prior to entry to the Hubbell Street Galleries. Masks are required indoors. In the event that you test positive for COVID-19 within 48 hours after visiting CCA, please contact COVIDresponse@cca.edu.***
Entry details
All attendees must register via Eventbrite. You must show your Vaccination card at the door, and wear a mask in the gallery.