moveIT
+

Add to calendar
Mon, Oct 21 2019, 12PM - Fri, Nov 1 2019, 5PM
151 Hubbell Street, San Francisco, CA, 94107 View map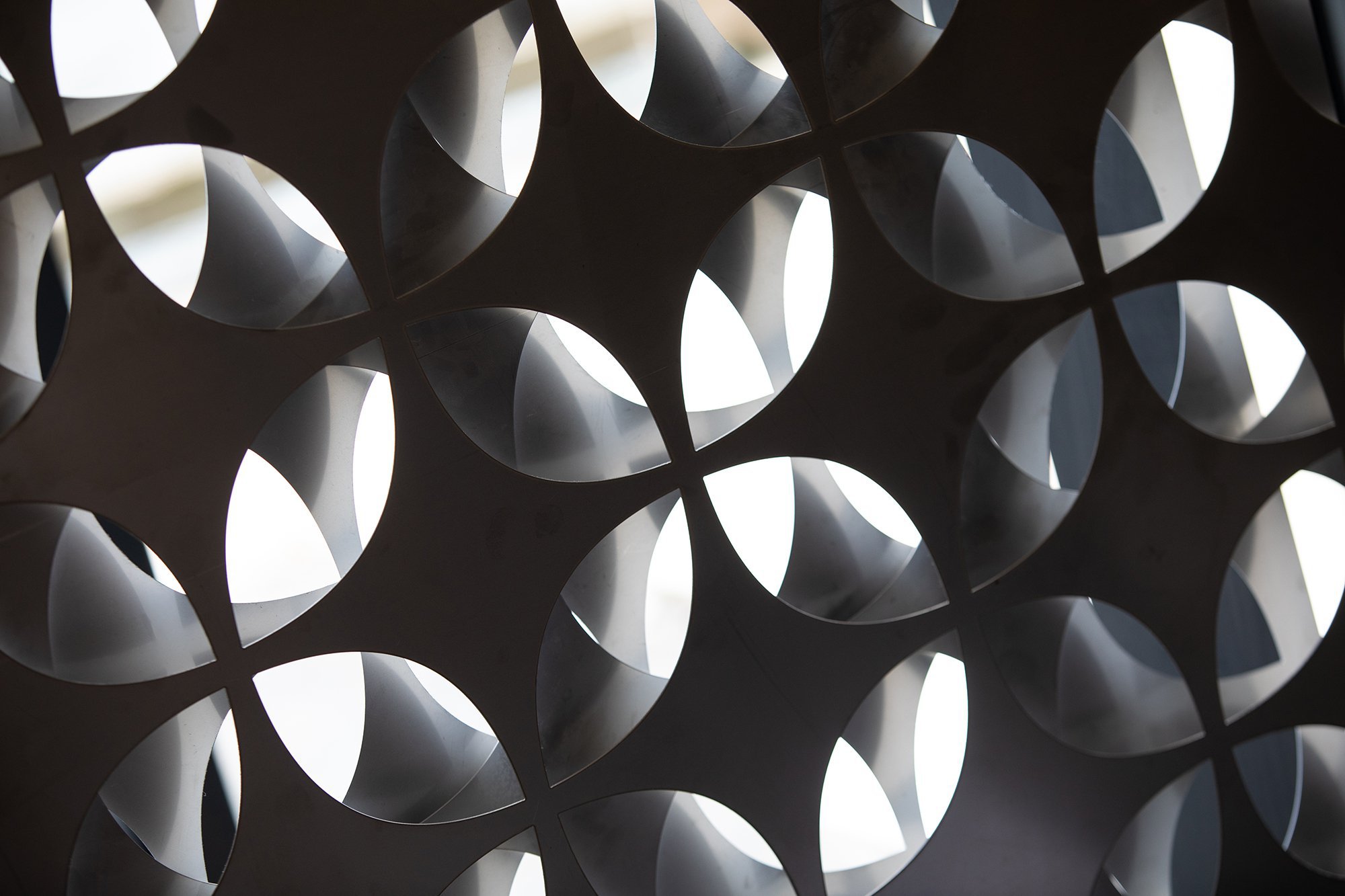 Organized by
Interior Design program
Event description
Movement can be contemplated "as the natural condition of all things." In this manner, architecture can generally be identified as a dynamic responsiveness to a variety of intricate relationships among form, space, structure, materiality, environment, and the senses. Despite the variations that may occur over the course of a day or a year, as surprising as it seems, changeability is not an imminent part of buildings and interior spaces. moveIT demonstrates the concept of transformability as a new design tool in architecture and interior design. Here, the architectural attributes of the mechanism, which is the ability to change in shape and pattern, are the main concern.
Negar Kalantar leads transSTUDIO (Materiality and Space 4), an interdisciplinary and innovative design laboratory at CCA. tranSTUDIO 2019 is partially funded by an Autodesk Technology Center Grant and made possible with support of San Francisco Autodesk Technology Center, a facility provides support and equipment to study configurable microfactories, the future of manufacturing.
Participating in the Residency Program at Autodesk has been a part of the studio for spring 2019. moveIT features works of 19 interior design students on Flexible yet Rigid: 3D-Printed Textiles and Architectural Mediators for the dynamic control of air, light, and sight. 
The vision for this unique studio that supported by San Francisco Autodesk Technology Center was to provide students with a framework for their design decision-making processes by developing their skills and knowledge of materials and manufacturing processes and providing access to the community of technologists. 
Instructor: Negar Kalantar
Students: Yue Lou, Jinyong Gao, Bobby Bracelin, Jieru Lin, Ruiquan Xu, Qingju Han, Saieesha Adlakha, Sigi Lyu, Conor Daly, Qian Chen, Yuhan Luo, Yiran Ran, Yuhan Zhao, Luorong Wang, Scarlett Zhang, Ya Hsin Chung, Xiya Shao, and Jamie Nguyen
Entry details
CCA Hubbell Street Galleries
Free and open to the public
Opening Reception: Thursday, October 24, 5:30–7:30pm
Gallery hours: Mon.–Fri. noon-5pm; Thurs. noon–7:30pm