New Horizons in Digital Craft
New Horizons in Digital Craft
+

Add to calendar
Thu, Feb 10 2022, 6PM - 7:30PM
Register to Attend
1111 8th Street, SAN FRANCISCO, California, 94107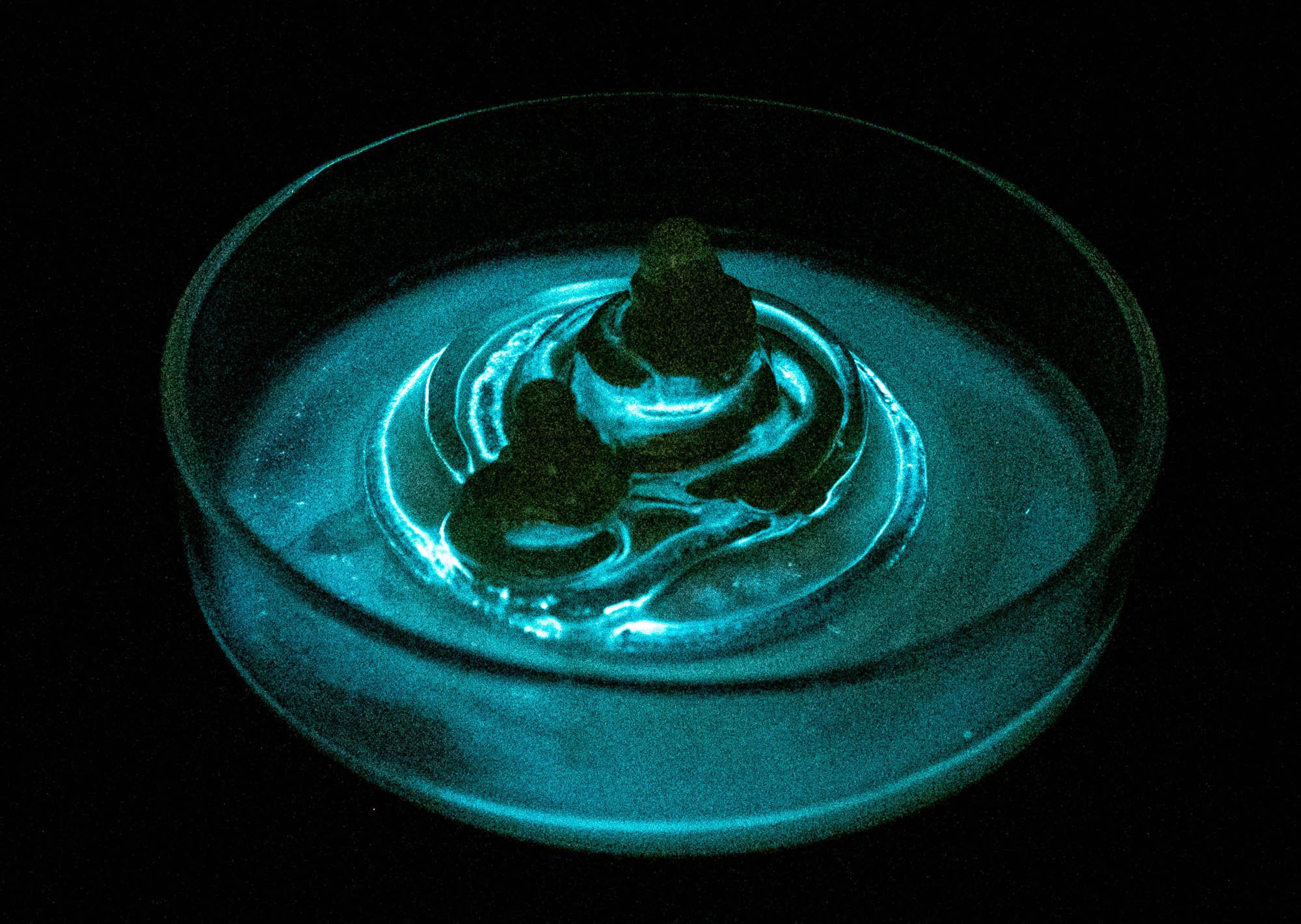 Organized by
CCA Architecture Division
Event description
On Thursday, February 10th at 6pm, the CCA Architecture and Autodesk Technology Centers Academic Alliance will co-present a panel discussion convening CCA Architecture Researchers in Residence Ruxandra-Stefania Chiujdea and Guro Tyse (Center for Information Technology in Architecture), Jason Kelly Johnson, co-director of the CCA Digital Craft Lab; Angie Foss, Development Manager, Autodesk Technology Centers Network; and Margaret Ikeda & Evan Jones, co-directors of the CCA Architectural Ecologies Lab to discuss their research exploring emerging digital craft practices.
Ruxandra Chiujdea is a researcher at CITA, Royal Danish Academy. Her research focuses on digital modelling and fabrication across conventional and emerging materials. Specific accent is placed on 3D printing with biocomposites and metal sheet forming using industrial robotics. She assists teaching the master's program Computation in Architecture at the Royal Danish Academy.  Ruxandra holds a bachelor of arts from London Metropolitan University and a master of arts from the Royal Danish Academy. In practice, she has assisted architectural studios in both London and Copenhagen. 
Guro Tyse is a researcher at CITA, Royal Danish Academy and ENSAD, PSL Paris where she also assists teaching. Her research sits at the intersection of architecture, computation, digital fabrication and microbiology. By modelling and 3D printing bioluminescent bacteria cultures, she investigates how architecture can be a host for an ecology of different species. Guro holds a master of arts from the Royal Danish Academy. Her thesis explores the use of digital technologies to combine the traditional craft of metal sheet seaming and fabrication in contemporary architecture. In parallel she studies programming at the University of Oslo. 
Jason Kelly Johnson is a tenured Associate Professor at the California College of the Arts (CCA) in San Francisco. He teaches in the Architecture program and is co-director of CCA's Digital Craft Lab.  Jason Kelly Johnson is a founding design partner of FUTUREFORMS, an experimental design and research office based in San Francisco, California. Jason has produced a range of award-winning projects exploring the intersections of art and design with public space, performance, advanced fabrication technologies, robotics, and responsive building systems. Recent projects have included fine art objects, furniture and lighting fixtures, art pavilions and sculptural shade canopies, as well as large scale urban art installations and art master plan consulting. A recent large scale permanent installation "Lightweave" in Washington DC received the Architect's Newspaper "BEST OF DESIGN" Award and the "ARCHITECTURE MASTERPRIZE" in 2019. 
Angie Foss is an Innovation Development Manager for The Autodesk Technology Centers and is based in San Francisco, CA. Angie has a background in computer engineering and began her career as a video game developer. Angie is very passionate about fostering and creating safe environments for diverse audiences as well as supporting, promoting, and increasing women and underrepresented groups in design, architecture, construction, manufacturing, and engineering. It was this passion that drew her to the field of higher education, where she spent over fifteen years working to increase access, support, and services for underrepresented students within STEM fields. She's now continuing that work within industry, focusing on innovation development. Angie finds herself energized supporting work across industries exploring new products, new ways of working, and new innovations that lead to the possibility of a better tomorrow.

Associate Professor Margaret Ikeda is a founding partner at ASSEMBLY, a practice whose focus, since 1994, is exploring connections, both in innovative details, materials and assemblies, and in the integration of multiple building specialists into the design process. Margaret brings an ability to form alliances with community stakeholders that builds a collaborative network for the realization of projects.
Adjunct Professor Evan Jones founded ASSEMBLY, a Berkeley-based architecture office, with Margaret Ikeda in 1994. ASSEMBLY's projects span in scale from furniture to multistory mixed-use housing. As implied by the name, the firm focuses on connections between physical materials and the collaborative process of design. Its projects have included the design and fabrication of installations and furnishings as well as large-scale commercial work.
A presentation of CCA Architecture and Autodesk Technology Centers' Academic Alliance.
Co-presented by
Autodesk
and
CITA
.
Entry details
Free and Open to the Public