New Look 2022
+

Add to calendar
Tue, Aug 30 2022, 10AM - Fri, Sep 2 2022, 6PM
Nave | 1111 Eighth Street, San Francisco, CA, 94107 View map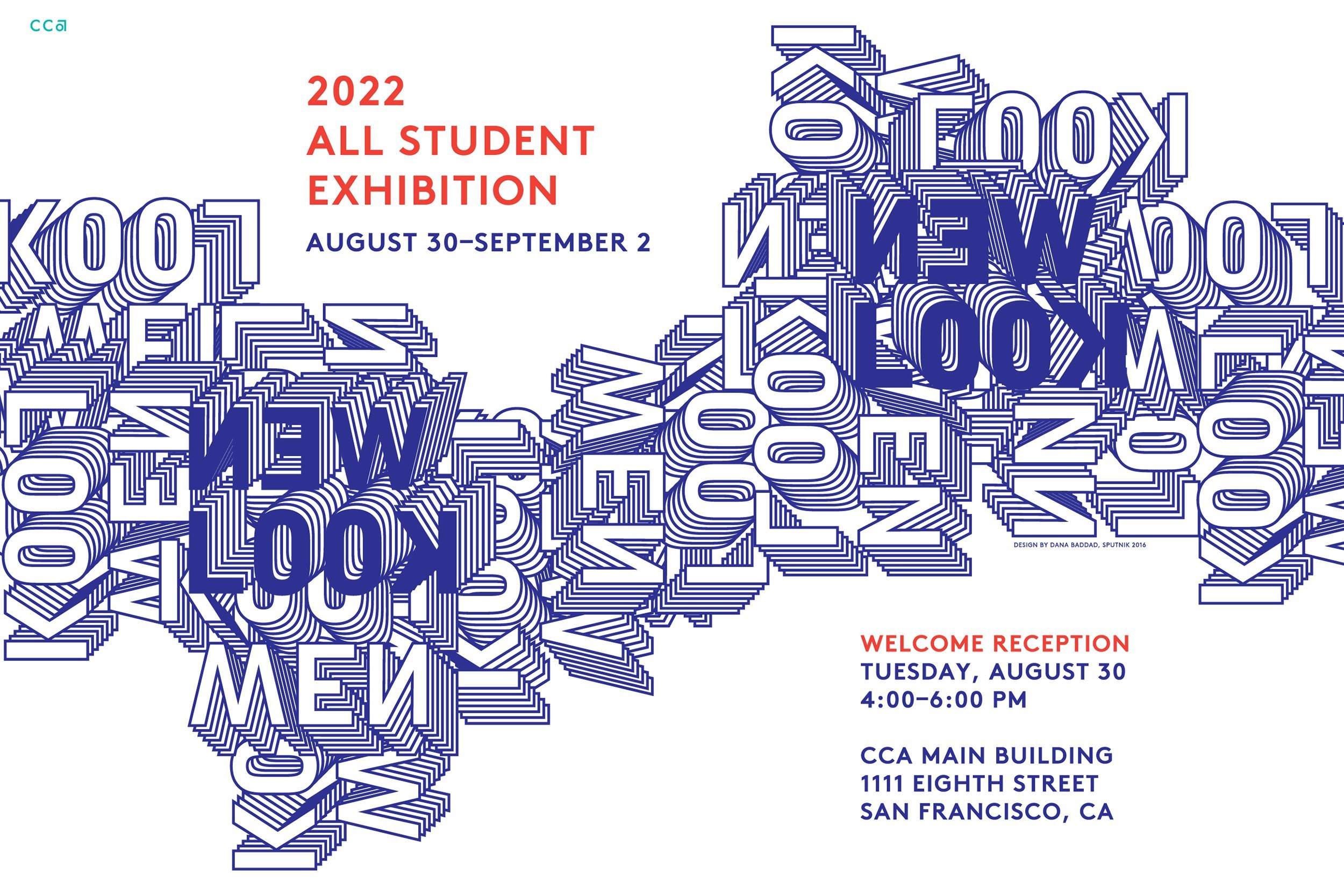 Organized by
CCA Exhibitions and Public Programming
Event description
New Look 2022 is an inclusive exhibition celebrating creative contributions by all CCA students, new and returning. As the first exhibition on our unified campus, New Look 2022 serves as an opportunity for students to introduce themselves and their work to the CCA community at large.
Are you a CCA Student? Sign up now to participate.
Come celebrate! The exhibition will be on view from August 30-September 2, with a celebratory reception planned for Tuesday, August 30th from 4-6pm. 
You can email
exhibitions@cca.edu
with any questions.