Organic Architecture: A Conversation with Javier Senosiain
Organic Architecture: A Conversation with Javier Senosiain
+

Add to calendar
Wed, Sep 22 2021, 5PM - 7PM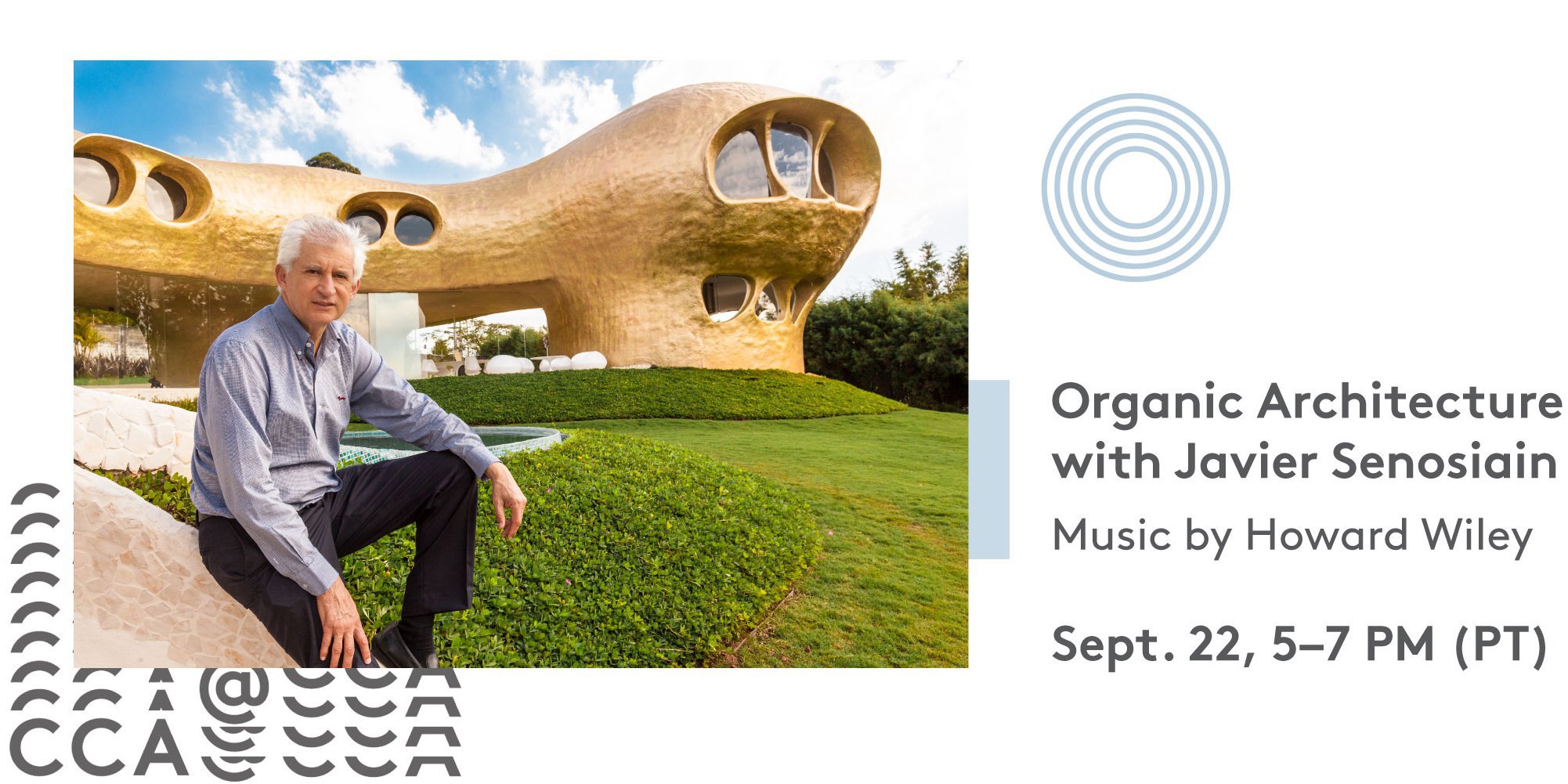 Organized by
CCA Architecture Division
Event description
Join us for a conversation with Javier Senosiain, featuring music by Howard Wiley.
Javier Senosiain is a Mexican architect best known for his explorations of the interrelationship between natural and built environments. He graduated from the National Autonomous University of Mexico (UNAM) in 1972 and is now professor in its architecture department. Senosiain is the founder of the Arquitectura Orgánica (Organic Architecture) firm in Mexico City and author of the books Bio-Architecture and Organic Architecture.
Howard Wiley is "the most prodigious Bay Area saxophonist of his generation" (Berkeleyside). 
This event is co-presented by CCA@CCA and the Fall 2021 Architecture Lecture Series. It is funded by an endowment gift to support The Deborah and Kenneth Novack Creative Citizens Series at CCA, an annual series of public programs focused on creative activism. The 2021–2022 Creative Citizens Series will focus on four pillars of the Communal Flower, a model for understanding communality in the ancient philosophy and daily practice of various Indigenous nations in southern Mexico: land, communal responsibility, assembly and joy. This event explores the pillar land.

Entry details
Free and Open to the Public
This conversation will take place in Spanish with live translation into English and ASL interpretation