plaYplaYplaY
+

Add to calendar
Fri, Feb 18 2022, 6PM - Fri, Apr 22 2022, 6PM
PLAySPACE Gallery | 141 Hubbell Street, San Francisco, CA, 94107 View map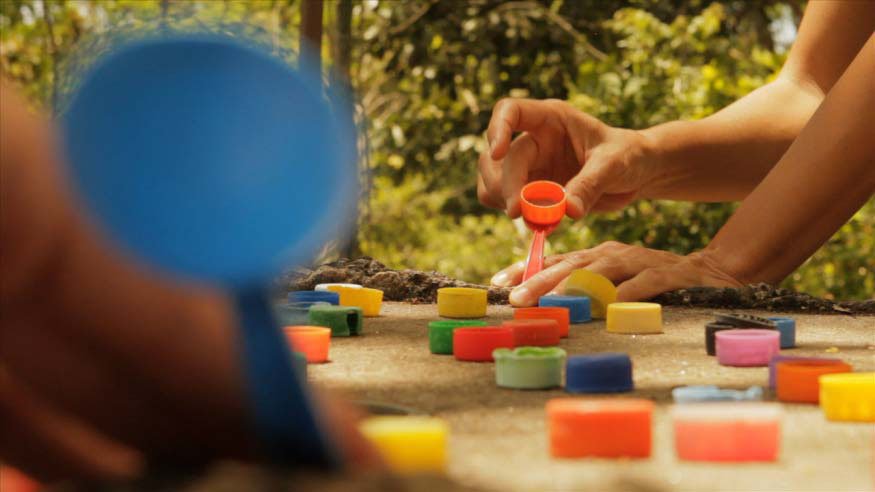 Organized by
Marco Bene, Zoë Latzer, Meghan Smith, and Klein Voorhees
Event description
As children, play is central to how we grow and learn. It's what allows us to connect with others and let our imaginations flourish. But as we get older, play becomes more and more a luxury rather than an integral part of daily life – taking a backseat to professional obligations and other dull but necessary evils.
Like the name would suggest, plaYplaYplaY is an exhibition for all things clever, silly, quirky, and fun. From the whimsical forms of Sofie Ramos and Corrie Wille to the deceptively simple games of Donna Conlon and Jonathan Harker, this exhibition toys with the mind, unlocking the mental and physical muscles many of us have not stretched since childhood. Exhibiting artists also show us the power of play in revealing systemic injustices, subverting gender expectations, and confronting the absurdity of our political and ecological realities.
plaYplaYplaY features video work from the KADIST Collection alongside artists Monyee Chau, Liz Hafey, Nick Lamkin, Androgony King, Sofie Ramos, and Corrie Wille.
Image credit: Donna Conlon and Jonathan Harker, Tapitapultas (2012), single-channel video (still), color, sound, 3:40 minutes. Courtesy the artists and KADIST.
Entry details
Gallery hours: Thursday 3–6pm, Fridays 12–6pm, and Saturdays by appointment.
Free and open to the public with proof of vaccination.
Stay at home if you are feeling sick: Please do not visit the gallery if you have a fever or any COVID-19 symptoms, have tested positive for COVID-19 within the past 14 days, or have had close contact with anyone who is confirmed or is suspected of having COVID-19.
Face masks covering nose and mouth (without valves) are required at all times indoors (ages 2 & up). Hand sanitizer is available for all.