PLAySPACE 2021
Event series
Sun, Apr 18 2021, 11AM - Sat, Dec 11 2021, 5:30PM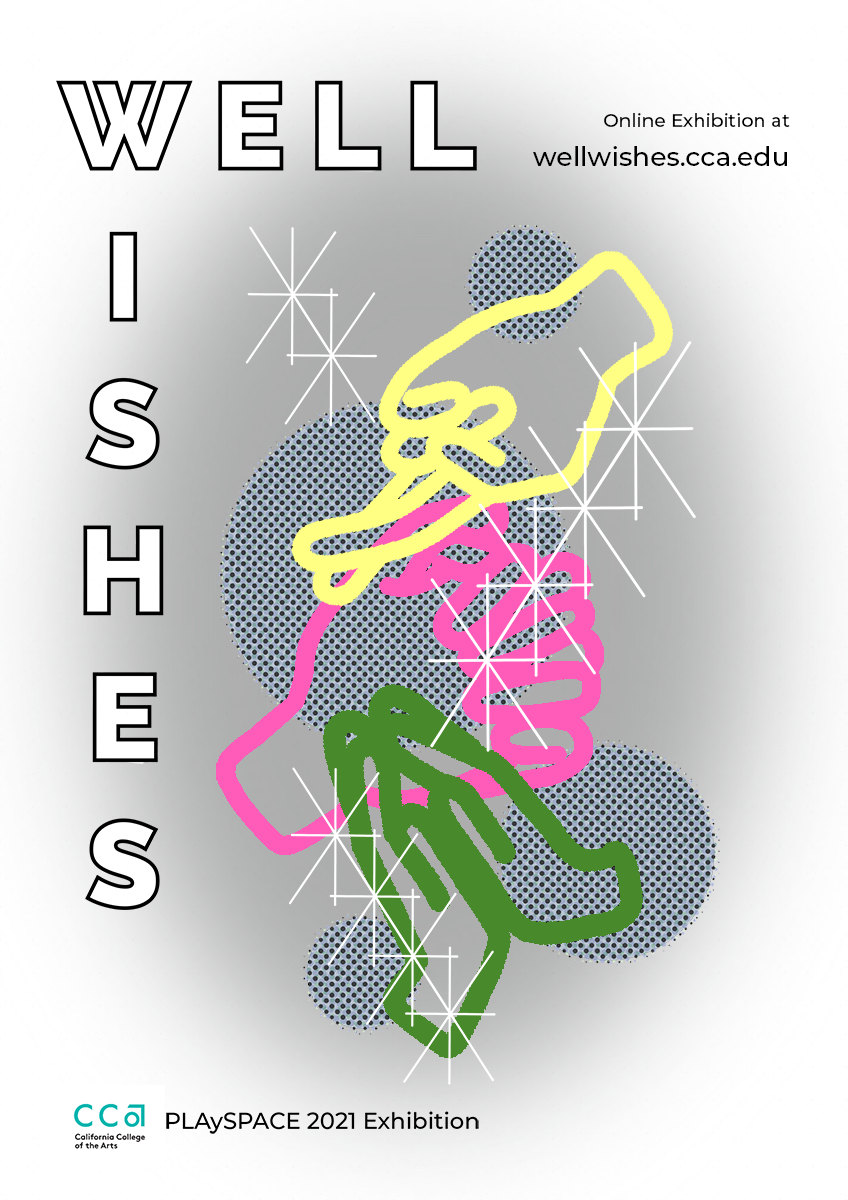 Organized by
Lauren Sorresso, Yang Li, and Yu Jin Sung
Event description
PLAySPACE Gallery is pleased to present Well-Meaning Beings, an on/offline exhibition featuring artwork by Gordon D. Fung, Lohren Green, Rachel Parish, and Niv Rajendra that explores alternative forms of natural relationships.
The artists in this exhibition take environmental elements and recontextualize them, generating new interactions. They engage in daily practices with timeless mediums that are considered non-traditional in the contemporary art world — breathwork, music, performance, and poetry — creating experiences that call attention to often unseen or unheard kinds of shared knowledge.
The show will be on view at wellmeaningbeings.cca.edu and PLAySPACE Gallery from September 2nd to December 11th, 2021.
Entry details
Free and open to the public
Spring and fall semesters of 2021
In this series