Publication Launch | Black Experimental Narrative: A Zine by Leila Weefur + Students
Publication Launch | Black Experimental Narrative: A Zine by Leila Weefur + Students
+

Add to calendar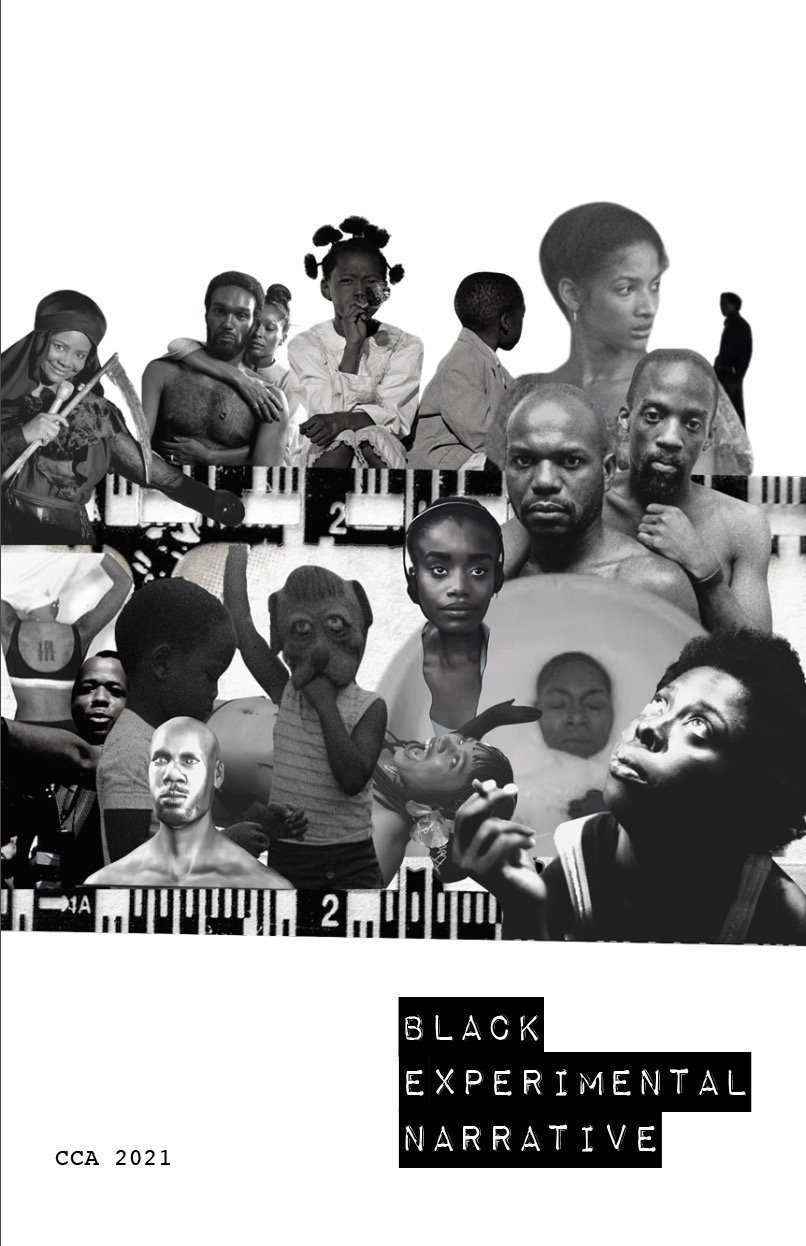 Organized by
Leila Weefur, Adjunct Professor, Critical Ethnic Studies Program
Event description
The course Black Experimental Narrative surveys the aesthetics, history, and theories that characterize experimental Black cinema and video art through a comprehensive range of filmmakers and artists that have contributed work to the canon. Through two distinct philosophical lenses, BEING and BECOMING, Blackness is articulated and presented across several expansive cinematic approaches. The films and accompanied writings focus on these essential subcategories; Being: Subjecthood, Death, Embodiment and Becoming: Gender/Sexuality/Desire, Technology, and Language.
A zine of the same name features contributions from students Brandon Lee, Zihao Zhao, Leon Wan, Casse Kihúut, Audrey Brown, Jimmie Flora, Mitchell Kim, Angie Chaparro, Menaja Ganesh, Hasan Alshakhes, Madison Brooks, Jendayi Ingram, Abigail Sholly, Eri Ji, and Chloe Hicks, with a forward by writer and culture critic Elena Gross.
Starting on Wednesday, May 5, 2021, the zine will be available for public download.
This program is part of the Creative Citizens in Action initiative at CCA (CCA@CCA), and is funded by an endowment gift to support The Deborah and Kenneth Novack Creative Citizens Series, an annual series of public programs focused on creative activism.

Entry details
CCA@CCA is committed to providing universal access to our events. Please contact exhibitions@cca.edu to request disability accommodations.