Resisting Incarceration Culture: Art as Survival
Resisting Incarceration Culture: Art as Survival
+

Add to calendar
Tue, Jan 21 2020, 12PM - Thu, Jan 30 2020, 5PM
Oliver Art Center | 5212 Broadway, Oakland, CA, 94618 View map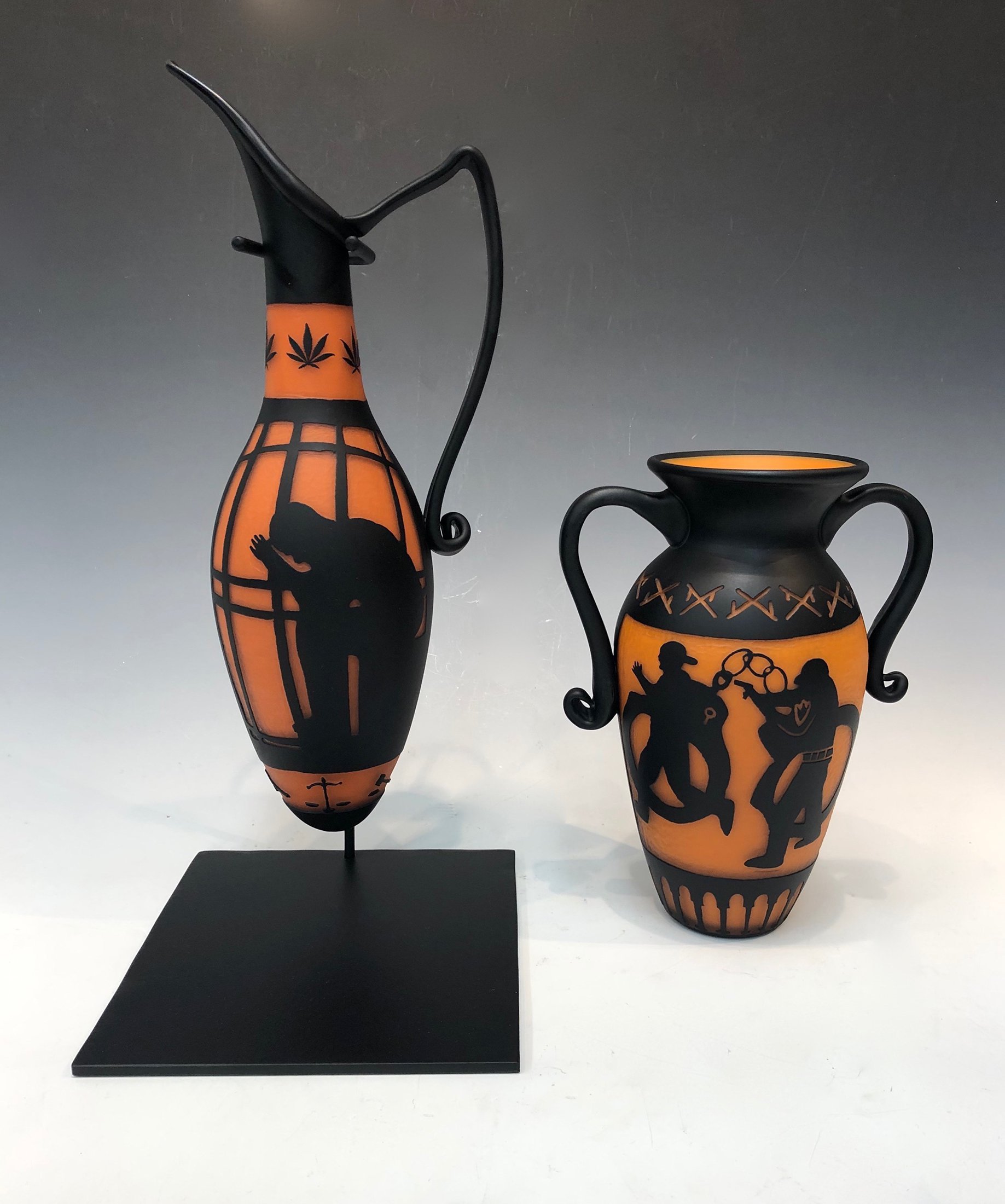 Organized by
CCA Exhibitions
Event description
A group exhibition of CCA students, alumni, faculty, & staff, and their collaborators. Curated by Malic Amalya, Annah Anti-Palindrome, & Michael Washington.
We have aimed for an exhibition that espouses an abolitionist politics, one that undoes our attachments to the cultural logics that makes the prison industrial complex appear normal and a necessary remedy to violence. The art included in this show helps us imagine a world where prison, immigration centers, jails, court rooms, internment camps, and other interlocking systems of incarceration are not seen as solutions to harm, but as reproducing harm on systemic levels. We have chosen works that encourage us to desire a different world, one where violence against the most vulnerable of society can be ended without prisons, and the roots of violence in general that plague the social order can be addressed and transformed in ways that do not rely on the police state or aggressive regimes of captivity. 
Among the works included in the show are Shylah Pacheco Hamilton's Irony of a Negro Policeman aka Roll Call, a short unsettling film that reminds us of the long history of the racist police state and its coopting and consumption of black bodies. In Tina Takemoto's Warning Shot, Takemoto points us back to the history of Japanese American incarceration camps and their lethal impact on queer lives during World War II. The drawings that make up Consuelo Tupper's Last Resource expose the calculated cruelty that accompanies the formalities of the criminalization of immigrant lives, as well as the complex constraints non-English speaking subjects have to navigate when directly affected by the prison industrial complex. Samaiya Zareef-Mustafa's film If the Streetlights Could Talk offers first-hand accounts of the criminalization of everyday life in Oakland, California.
Participating artists include Claudia Bernardi and Central American Incarcerated Minors, Anthea Black and the Queers Crash the Beat Collective, Coaxoch, the Decolonial School at CCA, Valentina Miranda Di Castri, Beatriz Escobar, Arthur Gonzalez, Shylah Pacheco Hamilton, Angela Lutz, Claudia Lutz, Jason McDonald, Pallavi Sharma, Karen Seneferu, Katie Smart, Allison Smith, Tina Takemoto, Sonya Thorne, Consuelo Tupper, Amanda Walters, Christine Wang, and Samaiyah Zareef-Mustafa.
About the Curators:
Malic Amalya is an experimental filmmaker whose films have screened across the US and the world. His work attends to the emotional impact of attachment and estrangement, and the corresponding political repercussions of alliances and enmities. His latest film, RUN!, connects the mythologies and national narratives surrounding war, electrical power plants, insecticide, and transgender inclusion in (and exclusion from) the military. At CCA, Malic teaches 4D in the First Year Department and Civil Disobedience & Artistic Unrest in the UDIST Program, and is a Mentor for the First Year Honors Program. 
Annah Anti-Palindrome is a sound-artist, writer, and multi-media performer. She has three full length albums of music— White Knuckle Sonnets, An(n)a(h)log, and Dangling Modifiers— which she has toured with throughout the US and Canada. A Lambda Literary Fellow, staff writer for Everyday Feminism Magazine, and co-founder of Oakland's Deviant Type Press, her writing has appeared in a number of magazines and anthologies. Her first full-length book of poetry, DNA Hymn, was released in October 2016 by Sibling Rivalry Press. Annah teaches in the Critical Studies Department at CCA.
Michael Washington is an adjunct faculty member in the Critical Studies Department at CCA. He earned his Ph.D in Continental Philosophy from Kingston University (UK), and his research lies at the intersections of queer theory, critical race studies, and Black feminist thought. 
Image: Jason McDonald, Mass Incarceration Black Figure, 2018, glass.
Entry details
Oliver Art Center
Free and open to the public
Opening reception: Wed., Jan. 22, 5:30-7:30pm
Gallery hours: Mon.-Fri., 12:00-5:00pm; Closed Saturday & Sunday