Reviewing Design Book Review
Reviewing Design Book Review
+

Add to calendar
Wed, Apr 17 2019, 6PM - 7:30PM
CRB at YBCA | 701 Mission Street, San Francisco, California, 94103 View map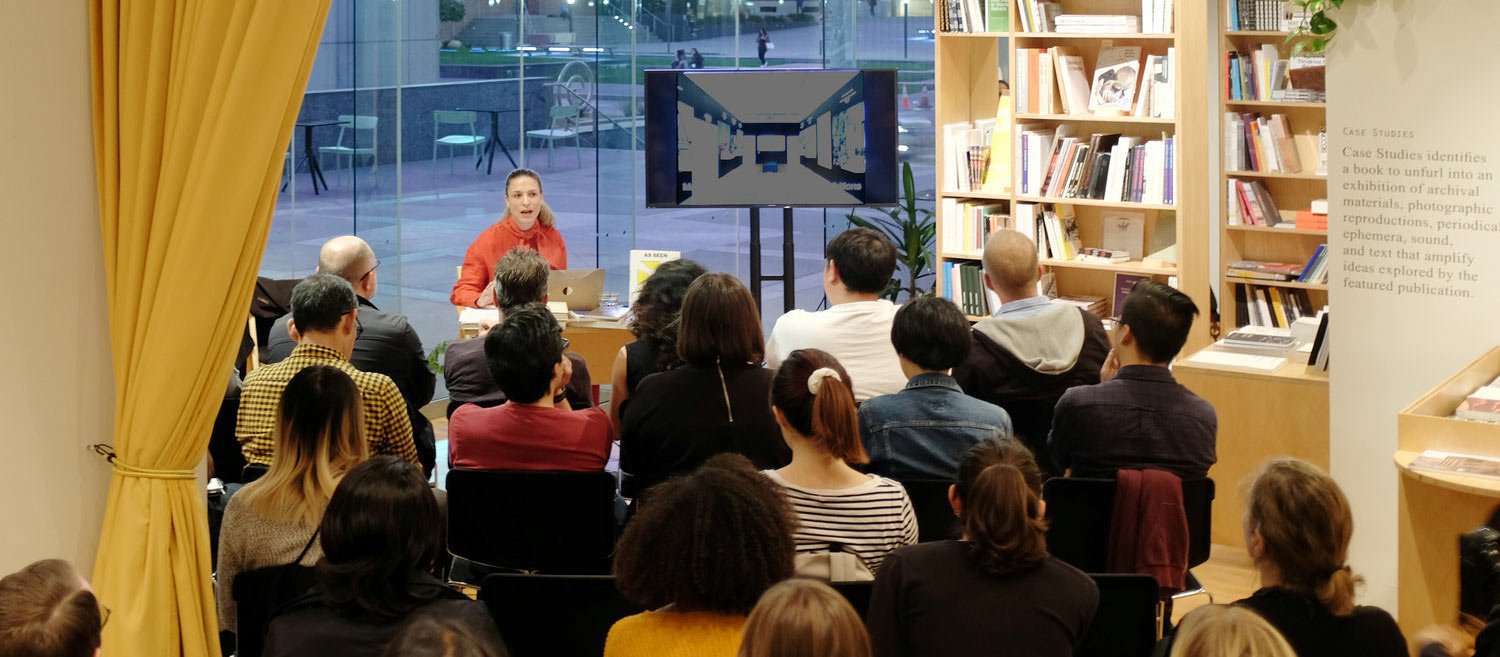 Organized by
Curatorial Research Bureau
Event description
In 1983, John Parman and Elizabeth Snowden launched
Design Book Review,
a journal dedicated to the review of architecture and design books because, as they stated in the first editorial, "the discussion of books is an occasion for the exploration of ideas." For nearly two decades, from 1983 to 2001,
Design Book Review
provided a forum for advanced thinking in all aspects of architecture and design. Contributors from across the design disciplines, but also philosophers, historians, and artists made
DBR
essential reading for a generation of theorists and practitioners. On the occasion of the digital release of the full run
Design Book Review
, Mimi Zeiger will join founding publishers and editors, Elizabeth Snowden and John Parman, editors Barry Katz and William Littman, and contributor Margaret Crawford to discuss the legacy of
Design Book Review
and explore the present state and future prospects of design history, theory, and criticism.
Design Book Review: A Very Short History
Design Book Review
was founded by Elizabeth L. Snowden and John J. Parman in 1983. Mark Rakatansky did some early, valuable legwork to secure contributors; Richard Ingersoll—initially a consultant—soon took over as the lead editor, his role through 1999, when
Design Book Review
moved to the California College of the Arts. Catherine Lang Ho, later a senior editor at
Architecture
and the founding editor of
Architect's Newspaper
, joined as managing editor in the 1990s. She went on to edit the second Humanism issue of
Design Book Review
, published by CCA. She also oversaw the Latin America issue guest- edited by John Loomis, which won a national award from the AIA. DBR received multiple grants from the National Endowment for the Arts and the Graham Foundation, as well as an award from the Industrial Design Society of America and a citation from the City of San Francisco. When Snowden and Parman published
Design Book Review
, it was initially designed by Gordon Chun, with Zuzana Licko collaborating on several of the early issues. Lucille Tenazas recast the look of
DBR
later, designing the issues in collaboration with Betty Ho. From 1999 to 2001,
Design Book Review
was published by the California College of the Arts (then the California College of Arts and Crafts). During that time, Barry Katz, John Loomis, and Mitchell Schwarzer were its lead editors and William Littman was its managing editor, assisted by Rita Huang. The final issue of
DBR,
"The Political Landscape," was published by CCAC in 2001.
Participants
Elizabeth L. Snowden
and
John Parman
are the founding publishers and editors of
Design Book Review
. Elizabeth is currently an editor and John is currently a visiting scholar in Architecture at U.C.Berkeley and the former editorial director at Gensler. They both live and work in Berkeley.
William Littmann is a Senior Adjunct Professor at the California College of the Arts, teaching classes in architectural history, the history of interiors, and visual studies. He received his Ph.D. from the University of California, Berkeley and his M.A. in print journalism from Columbia University. Recent areas of study include the landscape and architecture of Japanese incarceration during World War II and the use of long walks or the dérive as a methodology for interpreting cultural landscapes. He is currently on the Executive Committee of the board of the Vernacular Architecture Forum and part of the Society of Architectural Historians Mellon Data Gathering Initiative. He has also appeared on the public radio program, "99% Invisible." William was the managing editor of Design Book Review from 1999 to 2001.
Barry Katz is professor of Industrial and Interaction Design at CCA, consulting professor of Mechanical Engineering at Stanford, and Fellow at IDEO, Inc. He is the author of seven books, including Change By Design with Tim Brown, NONOBJECT with Branko Lukic, and Make it New: The History of Silicon Valley Design. His writings on design as a strategy of innovation have appeared in many academic, professional, and popular journals. Professor Katz first wrote for Design Book Review in 1995 and was co-editor from 1999 until the final issue in 2001.
Margaret Crawford is a Professor of Architecture at the University of California, Berkeley, where she teaches courses in the history and theory of architecture, urbanism, and urban history as well as urban design and planning studios focusing on small-scale urbanity and postmodern urbanism. Her research focuses on the evolution, uses, and meanings of urban space. She is the author of Building the Workingman's Paradise: The Design of American Company Towns, The Car and the City: The Automobile, The Built Environment and Daily Urban Life; Everyday Urbanism; and Nansha Coastal City: Landscape and Urbanism in the Pearl River Delta. She has also published numerous articles on immigrant spatial practices, shopping malls, public space, and other issues in the American built environment. Professor Crawford was a frequent contributor to, and regular reader of, Design Book Review.
Mimi Zeiger is a Los Angeles-based critic, editor, and curator. Her work is situated at the intersection architecture and media cultures. She was co-curator of the US Pavilion for the 2018 Venice Architecture Biennale. She has covered art, architecture, urbanism, and design for a number of publications including the New York Times, Los Angeles Times, Architectural Review, and Architect, where she is a contributing editor. She is a regular opinion columnist for Dezeen and former West Coast Editor of The Architects Newspaper. Zeiger is the 2015 recipient of the Bradford Williams Medal for excellence in writing about landscape architecture. In 1997, Zeiger founded loud paper, an influential zine and digital publication dedicated to increasing the volume of architectural discourse. She teaches at Art Center College of Design and is visiting faculty at Southern California Institute of Architecture (SCI-Arc).
Call + Response
Call + Response is an open invitation to cultural producers in fields of design, architecture, humanities, civic affairs, urban planning, and more who want to connect with Curatorial Research Bureau to insert their ideas into the public realm for dialogue.
Entry details
Free and open to the public.