Spring 2022 BFA Illustration Senior Show
Spring 2022 BFA Illustration Senior Show
+

Add to calendar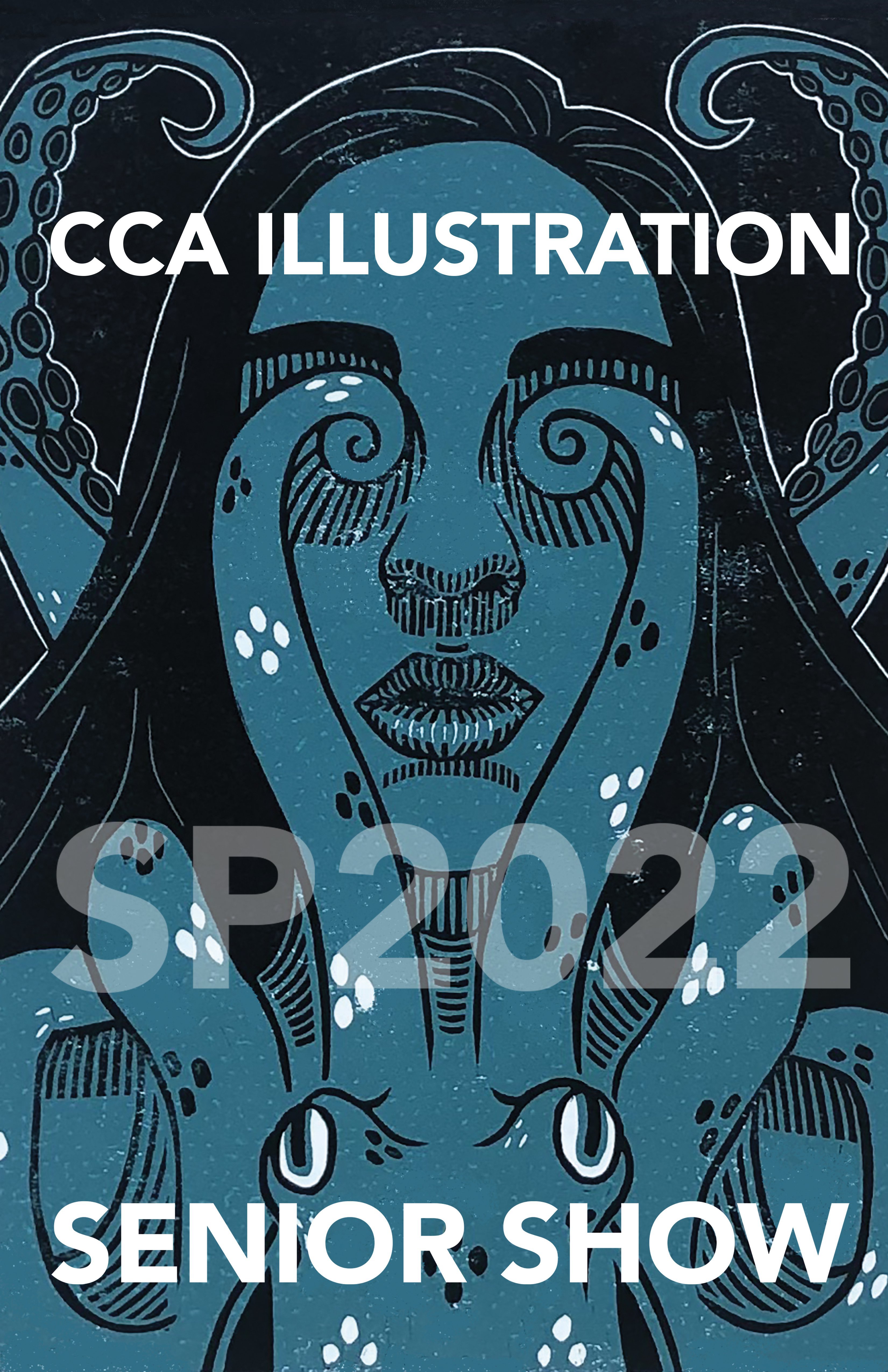 Organized by
Illustration Program
Event description
We are excited to invite you to an in-person exhibition of Senior Works from CCA Illustration. Twenty-six graduating illustrators present their diverse and vibrant talents across digital and analog mediums. Both Portfolio and Thesis works will be displayed, along with objects, apparel design, game and character design, comics, posters, and prints. Illustrators create images that tell deeply personal stories, and consider how these images function in the world. This show is the culmination of four years of concentrated study, and the best of the best of each students' collection of work to obtain their BFA in Illustration. 
Please join students, family, faculty, and industry partners to help us celebrate and welcome our new colleagues!
Illustration: Laura Jacobsen
Entry details
All attendees must register via Eventbrite. You must show your Vaccination card at the door, and wear a mask in the gallery.
***Proof of COVID vaccination is required to attend and vaccination cards will be checked prior to entry to the main SF campus. Masks are required indoors. In the event that you test positive for COVID-19 within 48 hours after visiting CCA, please contact COVIDresponse@cca.edu.***