VCS Spring Symposium 2022
VCS Spring Symposium 2022
+

Add to calendar
Sat, Apr 23 2022, 12PM - 2:30PM
Timken Lecture Hall | 1111 Eighth St., SAN FRANCISCO, California, 94107 View map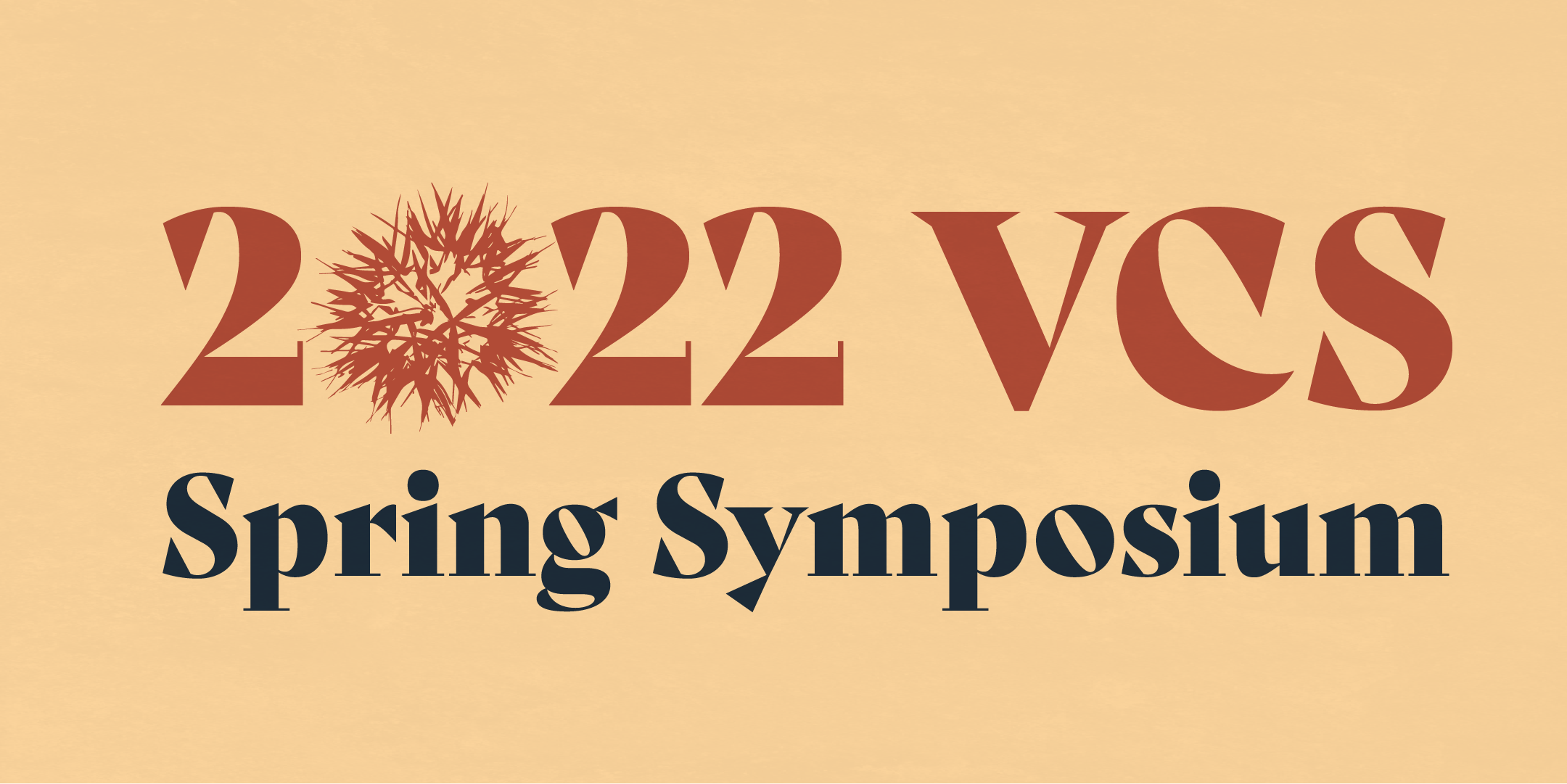 Organized by
Graduate Visual & Critical Studies Program
Event description
The event is a rite of passage for the students and a proud moment for those who ushered them to this professional threshold. There are a total of five students presenting--Liz Hafey, Katherine Jemima Hamilton, Liz Ordway, Aliya Parashar, and Kristen Wawruck--grouped into two thematic panels. Each presentation is approximately 12 minutes long; there is an additional presentation by Dorothy R. Santos, the 2022 VCS Alumni Award recipient. Following the presentations in Timken Lecture Hall, there will be a reception in the Backlot, from 2:30 to 3:30 pm.
For those unable to attend in person, the event will be simulcast via Zoom. For more information, please click here.
SYMPOSIUM SCHEDULE
12:00 Opening Remarks | Jacqueline Francis & Việt Lê
12:15 Panel 1: Institutions | Moderator: Patricia G. Lange
Kristen Wawruck MTV as Form: Dara Birnbaum and Corporate Patronage
Katherine Jemima Hamilton Sonic Imaginaries: Sound and Resonance in Walas Gwa'yam Beau Dick's Masks and Candice Hopkins's Curation at documenta 14
Liz Hafey Booby Traps: Cultural Critique in the Writings of Marcel Duchamp and Karen Finley
1:00 Comments and Q&A
1:15 Break
1:30 Panel 2: The Corporeal | Moderator: TT Takemoto
Liz Ordway The Power of Fat Liberation: Rereading Laura Aguilar's Nude Self-Portraits
Aliya Parashar Towards a Transsexual Dwelling in Yantra Studies: Mythology, Post-Colonial Theory, Gender Identity
2:00 Comments and Q&A
2:10 Alumni Award Introduction | VCS Class of 2022
2:15 Alumni Award Presentation
2:30 Closing Remarks and Reception | Jacqueline Francis
Entry details
Free and open to fully vaccinated members of the public. COVID-19 protocols in place. Proof of vaccination and masking indoors will be required.