Statement of Student Responsibility
Statement of Student Responsibility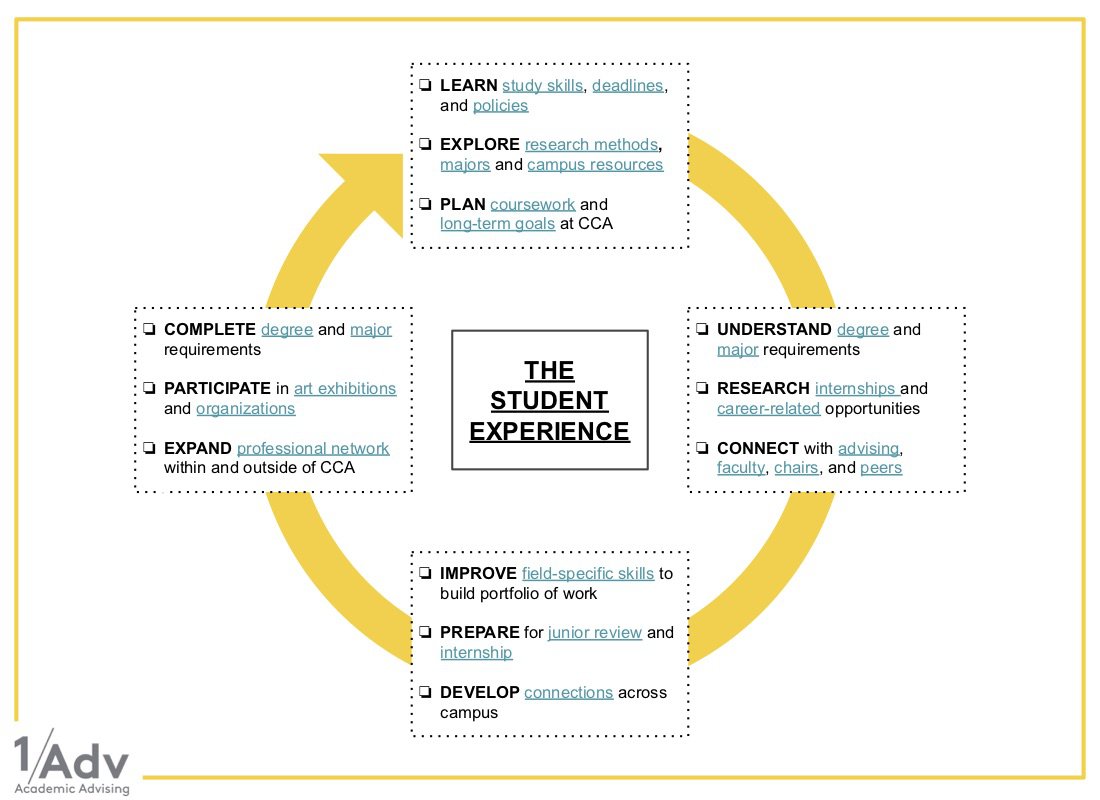 You and the college share responsibility for your education. Taking ownership of your time at CCA, including academic and administrative responsibilities as outlined in the Student Handbook, is crucial to your success. Academic advisors are here to support you.

As a student at California College of the Arts, you are expected to:
Familiarize yourself with all degree requirements specific to your academic program and relevant policies.

Make sure you understand the implications of part-time vs. full-time student status. See Part-Time Status advising guide.
If you don't understand how a particular degree requirement or policy relates to you, make an advising appointment.
Verify course registration and progress towards degree completion regularly.
Inform your academic advisor of situations that may disrupt your academic work.

Submit a CCA Care Form immediately if a serious problem (medical, financial, personal) affects your ability to attend courses or to do your best work.
Check your CCA email account regularly for important information from the college.
Consult the Academic Calendar regularly for important dates.

Make note of dates associated with midterms, finals, Priority Registration, Add/Drop, and withdrawal.
Be proactive, plan ahead, and communicate.
We look forward to partnering with you to make informed and responsible decisions about your education and connecting you with the many opportunities and resources available to you as a CCA student. See Advising Referrals guide to get started.