Community Arts, BFA
Community Edible + Dye Garden
Community Edible + Dye Garden
The Community Edible & Dye Garden, tucked into an unassuming corner of the Oakland campus, is a functioning garden and hybrid space that allows students to explore stewardship, urban farming, and plant-based dye production as models of community-based education and empowerment.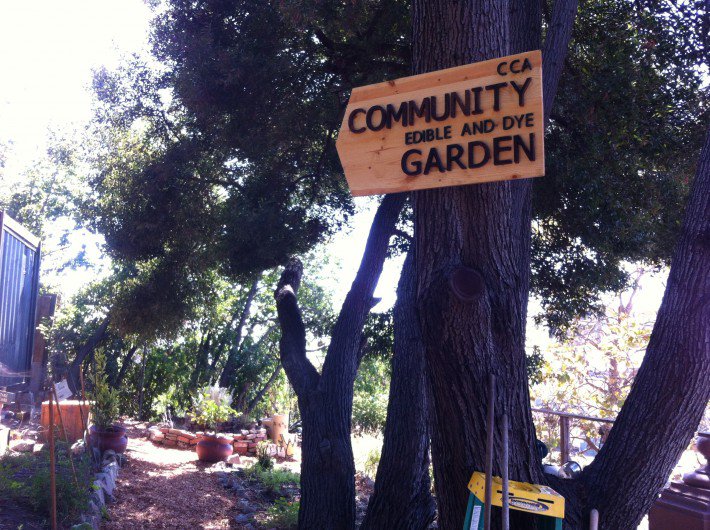 The garden is also a homebase for participatory and free public workshops as well as community gatherings that range from growing your own food and sharing meals to discovering the healing properties of plants.
The space was designed and is operated by Community Arts and Textiles faculty along with CCA students.
View images of a dyeing workshop»
Through its sustainable gardening practices, the garden is a catalyst for innovative curriculum and collaborations; it reflects a commitment to ethnobotany at the college.
The garden also functions as an active social space where students, staff, and faculty can enjoy, rest, and stroll through vegetable, flower, and dye garden beds.