Moodle Calendar and Due Dates - Students
Moodle Calendar and Due Dates - Students
Keep track of your assignment due dates and events with Moodle calendar.
To access the Moodle homepage, go to moodle.cca.edu. Click the log in link in the upper righthand corner. This will take you to the CAS login page, where you can enter your CCA username and password.
---
On your Moodle dashboard you'll see the calendar on the bottom right. Dates highlighted green are from the CCA academic calendar. Dates highlighted peach are course events.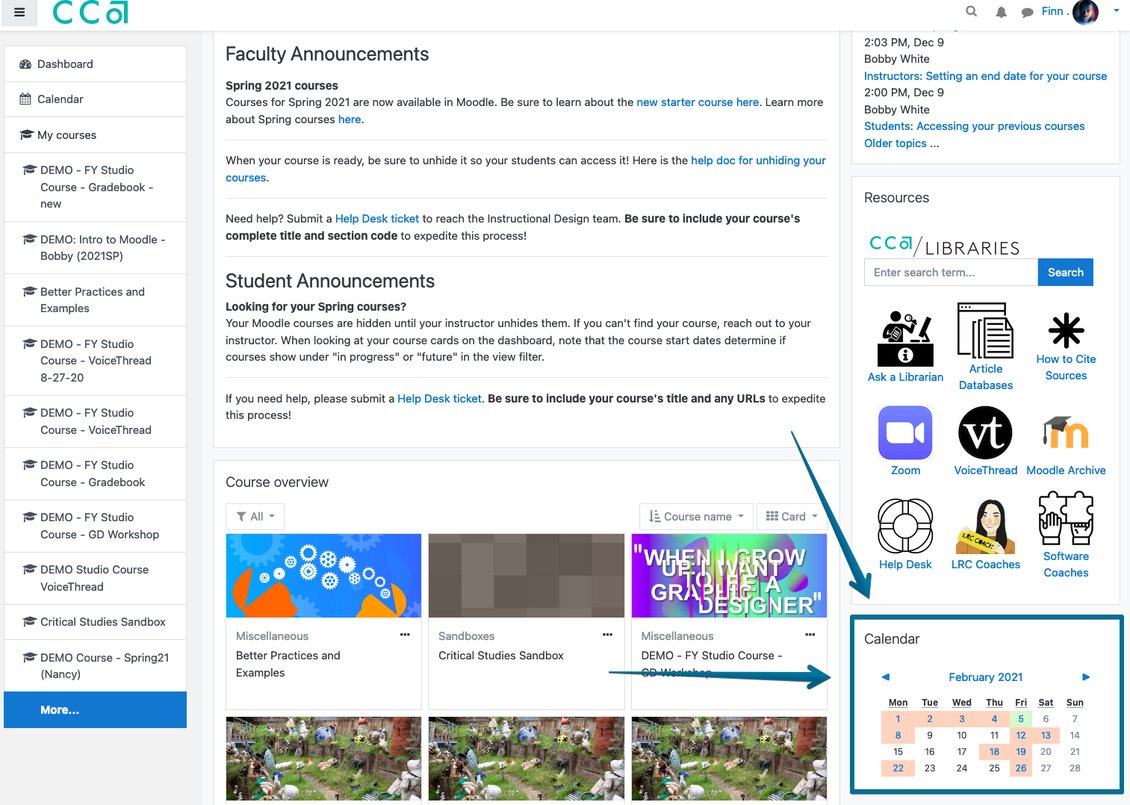 ---
Hover your cursor over the dates and you'll see what assignments and activities are due that day.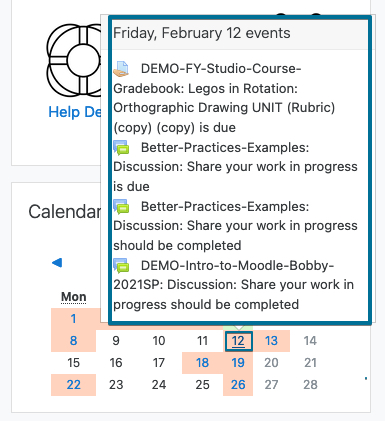 ---
Once you are in a course, you will see Upcoming Events on the right side, and, depending on the way your course was set up by your instructor, you'll see colored flags highlighting your due dates.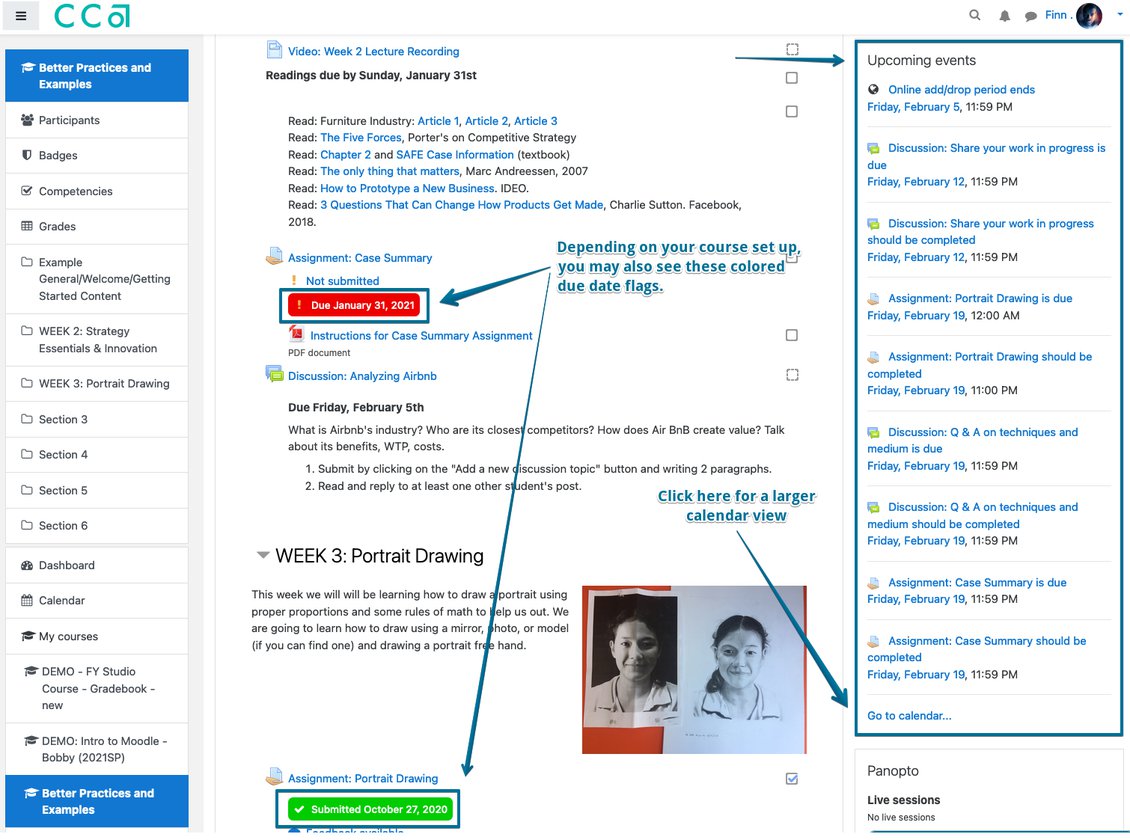 ---
If you click on Go to calendar… under Upcoming Events, you'll see a detailed view of your upcoming assignments. You can switch your course view and add new events so you never forget a deadline.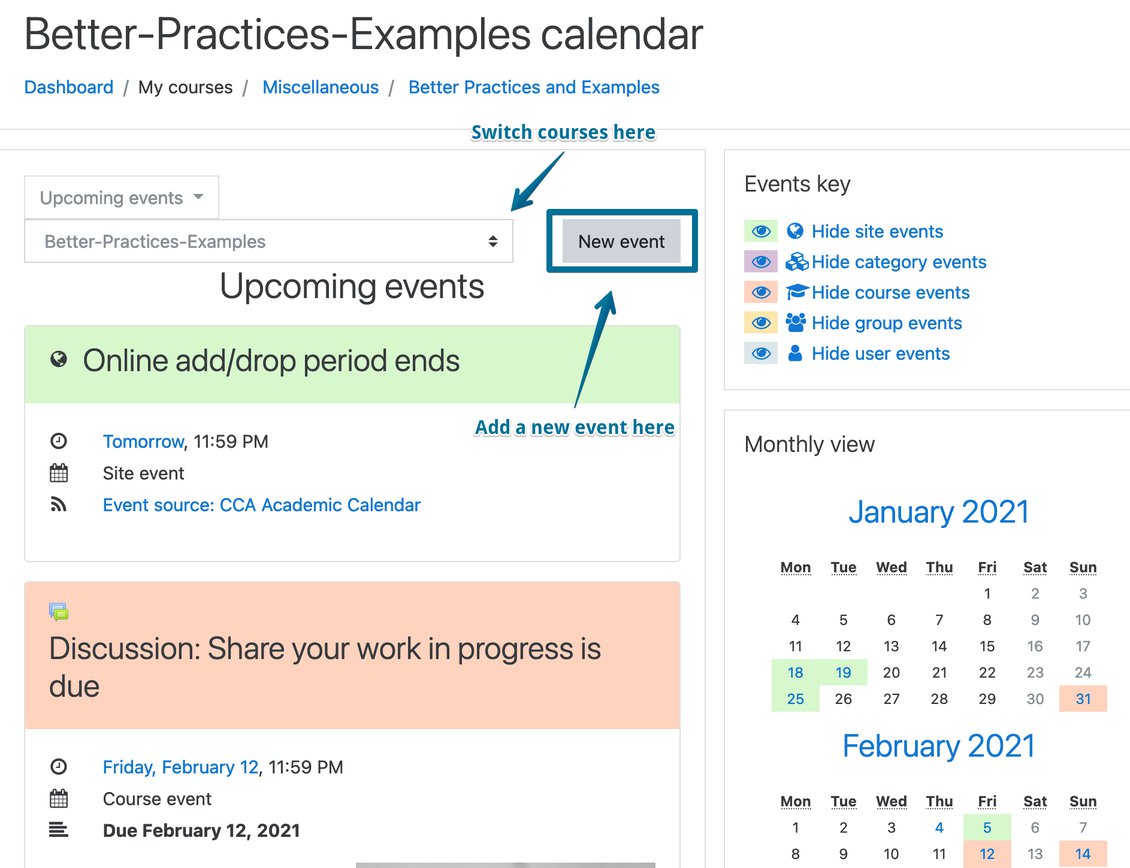 ---
Exporting your Moodle Calendar
You can export the Moodle calendar from the web version of Moodle, but not the app. Click into your Moodle calendar and you have the option to Get calendar URL. We recommend using this link to add your Moodle calendar to your Google calendar. You also have the option to Export, which will prompt you to download an icalexport.ics file which you can then add to your Apple calendar (iCal). Find more detailed information on exporting your Moodle calendar here.