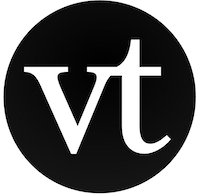 VoiceThread is a web-based application that enables instructors and students to upload images, video, or documents and then record and add audio, video, or text comments. Comments create a timeline for each frame which becomes an engaging asynchronous conversation. It's perfect for peer interaction, collaborative projects, iterative online critiques, or flipping your classroom!
Get started by logging in with your CCA credentials at cca.voicethread.com.
---
Want to get started using VoiceThread? Below is a curated list of key help documents found on the VoiceThread How to site and video tutorials created by the CCA Libraries. If you have questions related to using VoiceThread at CCA or need further help, contact the Help Desk.
---
Working with VTs directly in VoiceThread