Instructions for activating Adobe Create Cloud CCA student accounts and downloading applications.
---
Instructions for activating Adobe Create Cloud accounts
1. Open the email Adobe Creative Cloud email you received at your cca.edu address.
2. Click the "Get Started" button.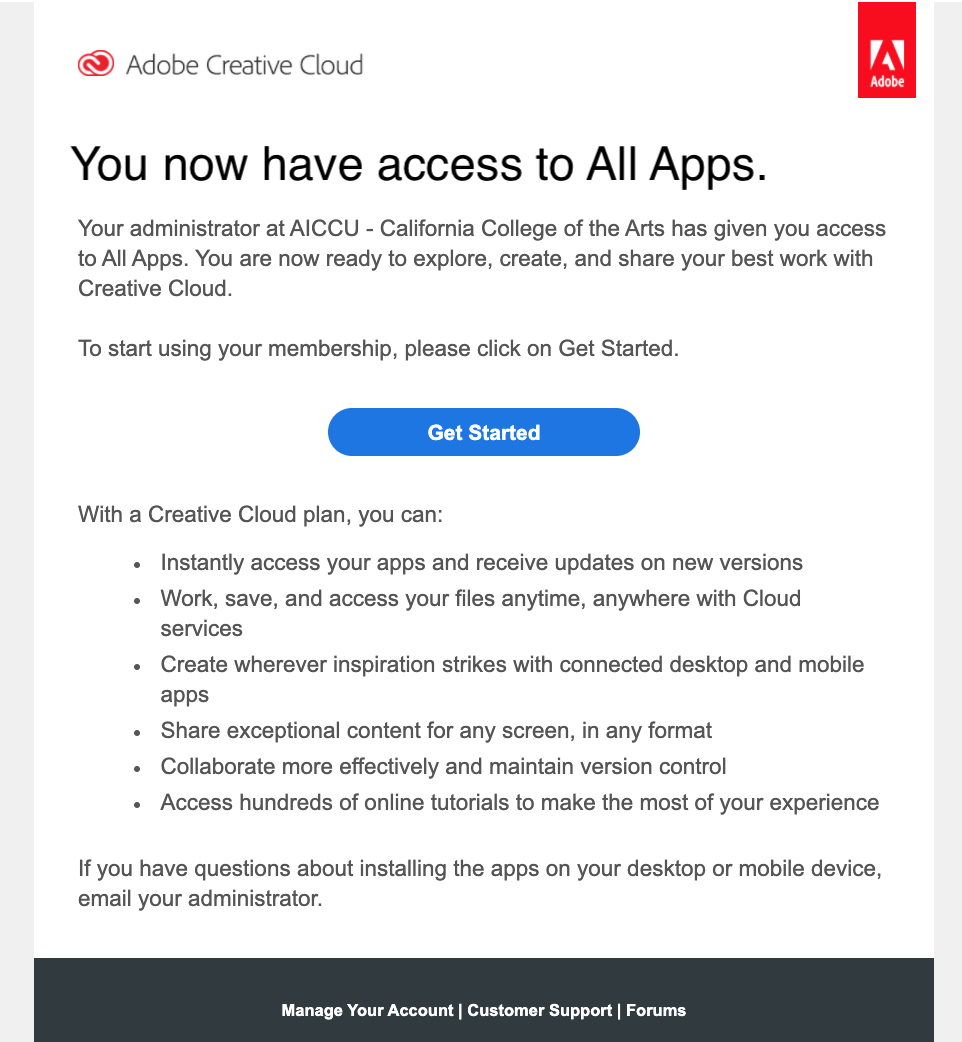 3. You will then be directed to CCA's single sign-on page. Input your CCA username and password to complete your Adobe login. You now have access to CCA's Adobe Creative Cloud subscription.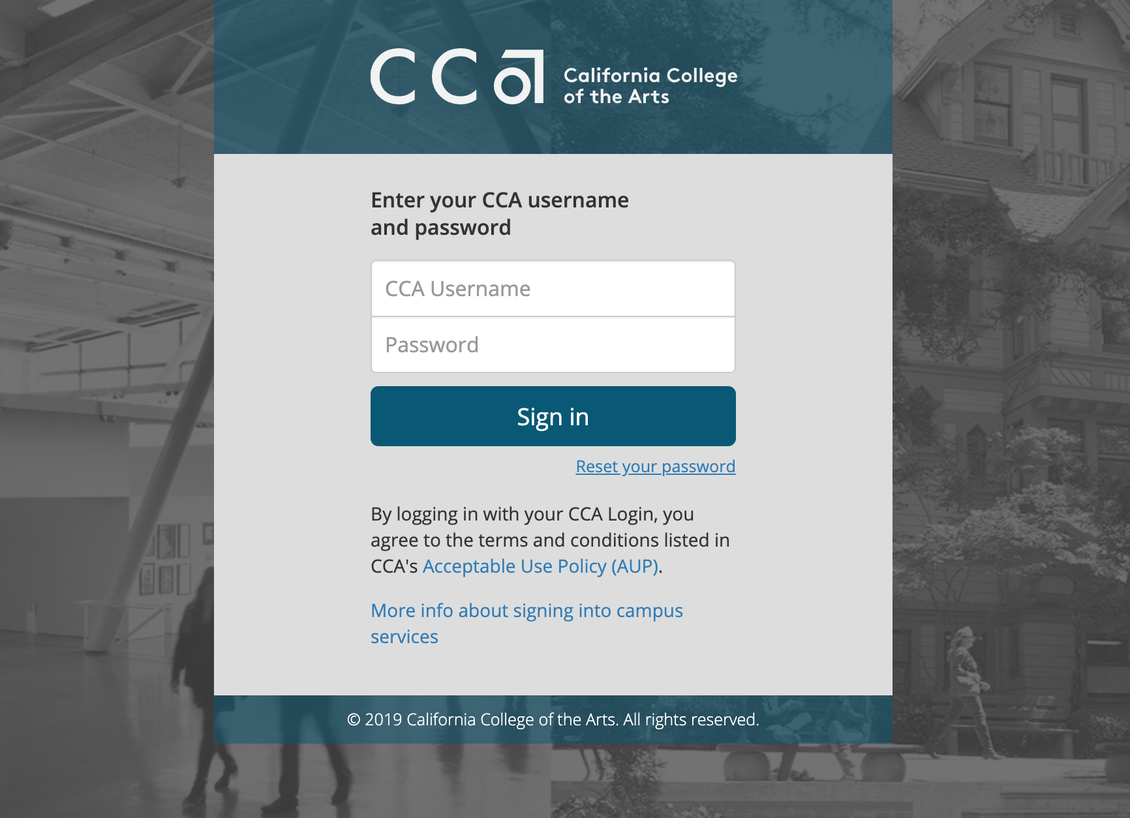 ---
Instructions for downloading Adobe Create Cloud applications
The next steps detail how to download Adobe applications from your CCA Adobe account
1. To download Adobe applications, first click on the Grid image in the upper right corner of the screen.
2. Then click, "More".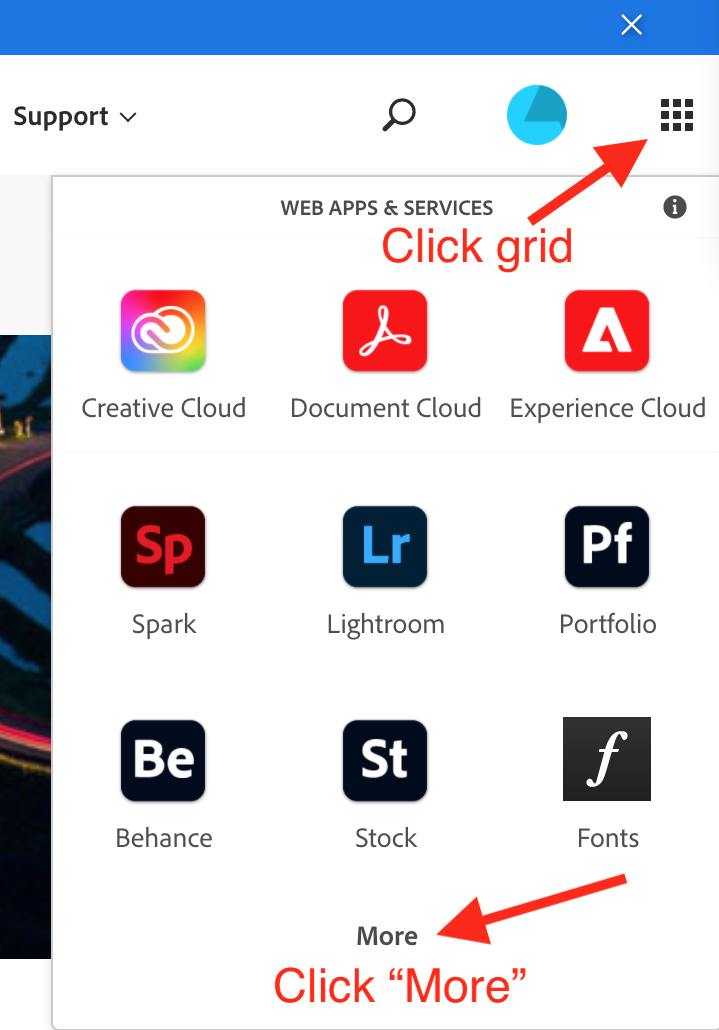 3. Next to "Creative Cloud Apps", click "View All". This will open a page with all the Adobe apps available to download.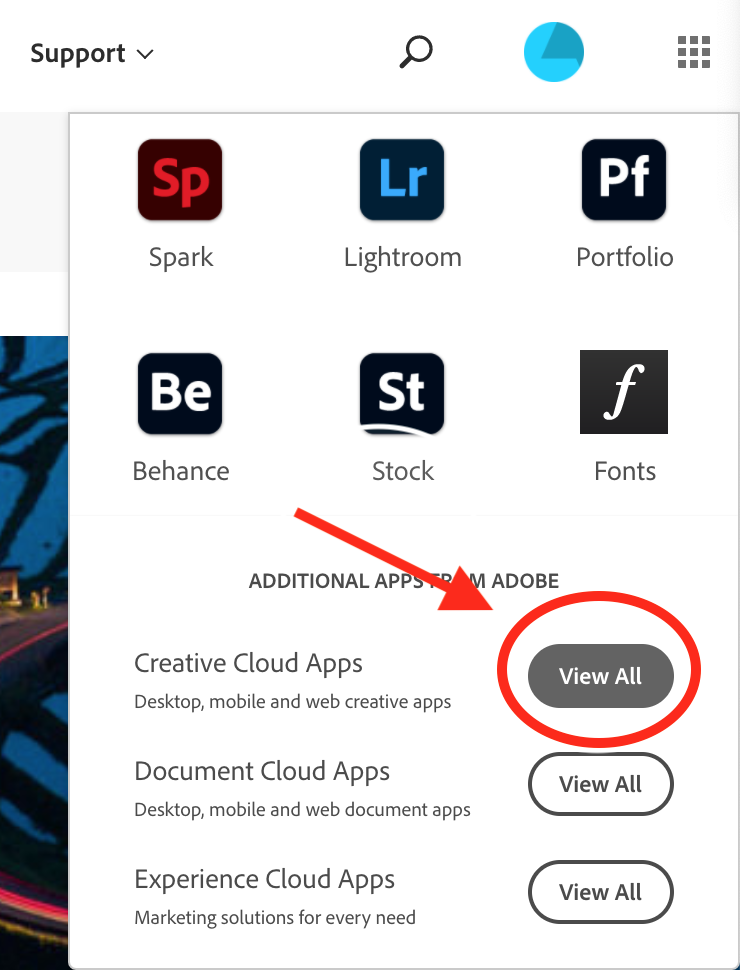 4. Click "Install" next to application to download.
WARNING: Downloading applications over Wi-Fi can be very slow.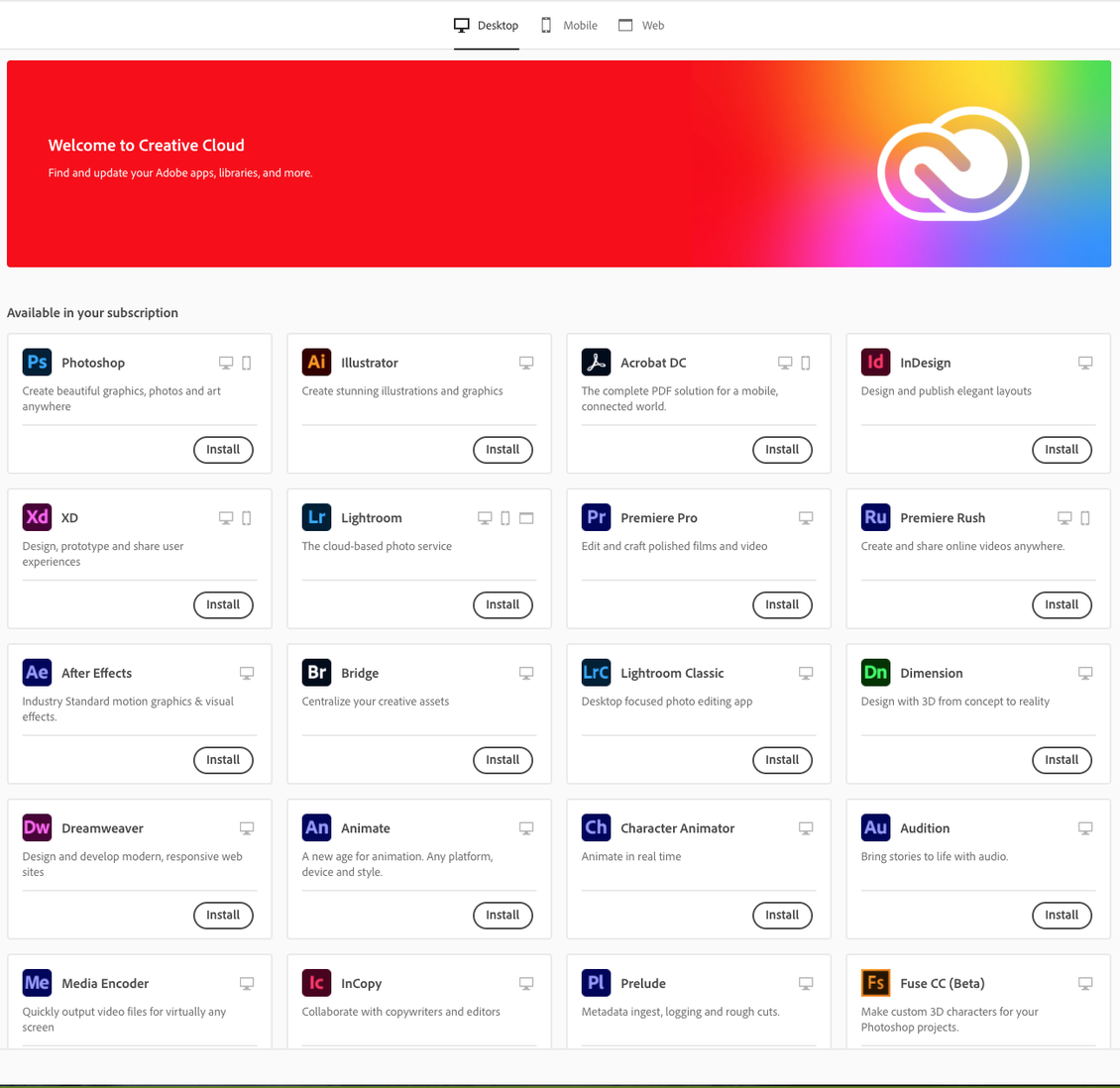 If you have issues activating your Adobe Creative Cloud CCA student account or downloading applications, please contact the Help Desk at 510-594-5010 or helpdesk@cca.edu.
---