Navigate to the quiz in your course, and click on it. This takes you to the Quiz Front Page that shows you the grading method, the time limit to take the quiz and when the quiz was opened. Click on "Start Attempt" to start taking the quiz.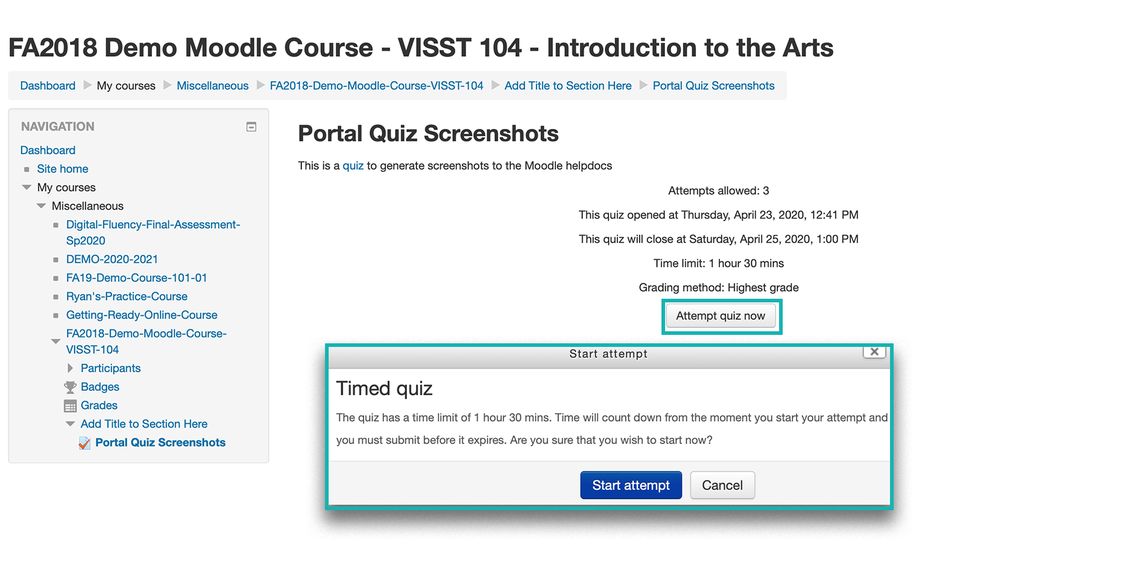 ---
Once in the quiz, you can answer the question being displayed. Depending on your teacher's quiz setting you will either see one or more questions displayed on the screen.
The Quiz Navigation tab shows you the questions in the Quiz. You can navigate to any question by clicking on the numbered tab.
You can also Flag a Question and come back to it later on in the quiz.
A flagged question is shown with a red triangle at the top right
Questions on the current page are shown with a thicker border
After viewing a description, it is shown with the bottom half grey
After saving an essay question, it is shown with the bottom half grey
A dependent question is shown in grey with a padlock icon
To finish an exam, click "Finish Attempt" in the navigation block or "Next" on the last page of the exam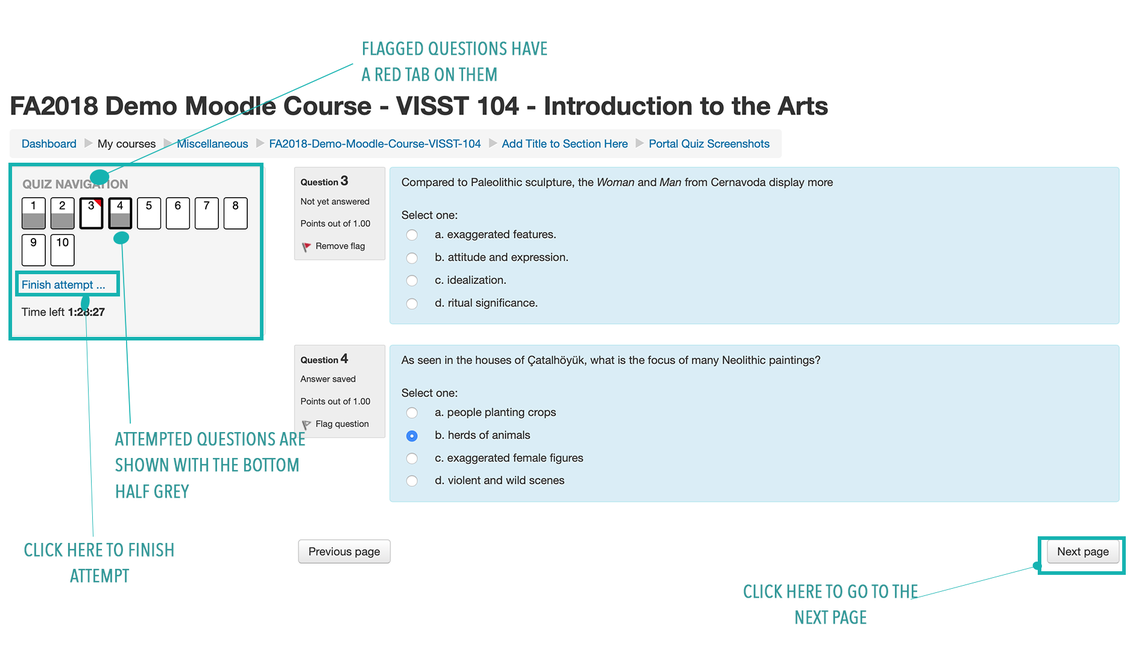 ---
Review and Submit Your Attempt
Clicking on Finish Attempt takes you to a page giving you the Summary of your Attempt. Here you can see the the questions you answered, which you didn't and can go back to to answer them or change saved answers.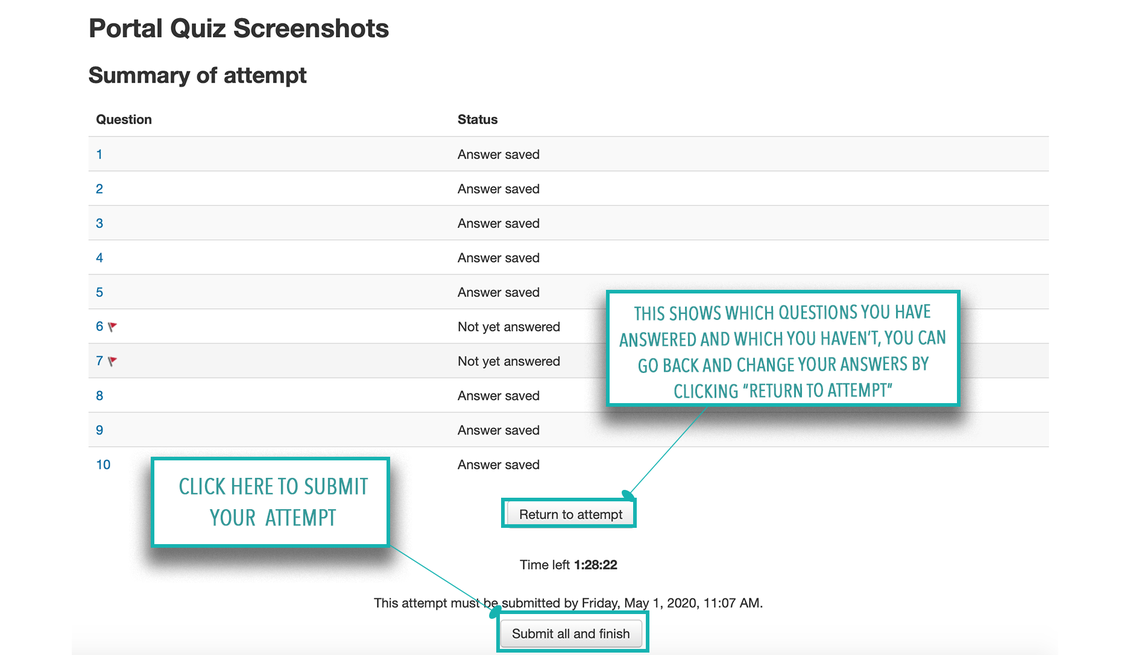 ---
Moodle gives you a quick review of your answers when you submit an attempt. Questions that were answered correctly are shown in green, incomplete and incorrectly answered questions are shown in red.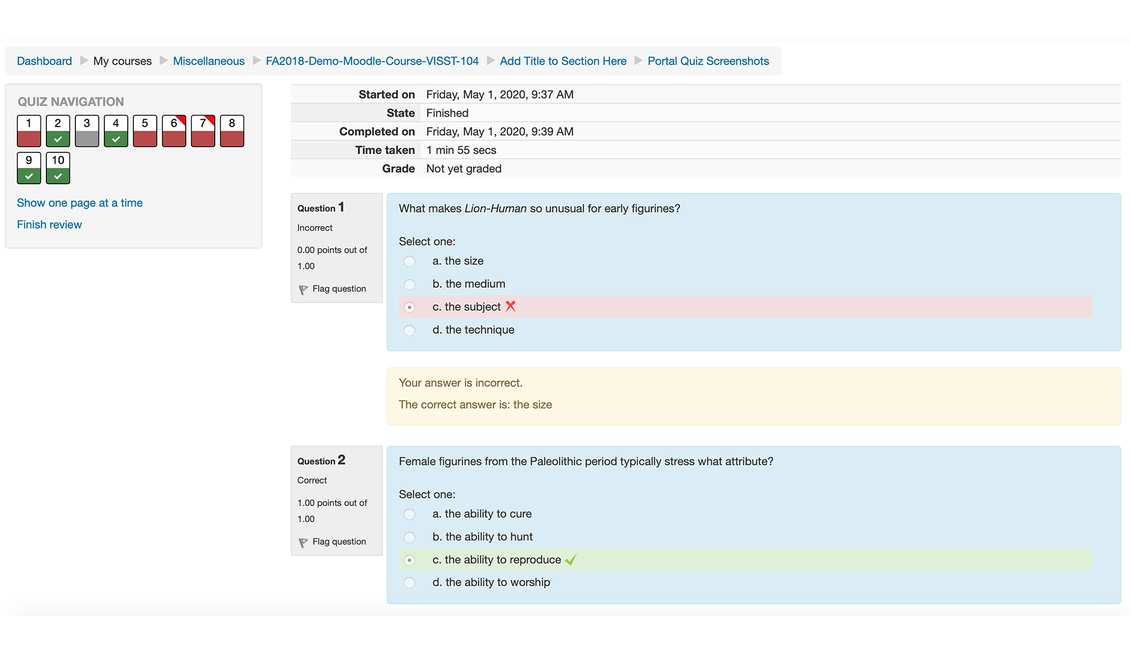 ---
Saving Your Progress and Returning to a Quiz
If you have started an attempt on a quiz but wish to complete it on a later date, you can click "Finish Attempt"
When you return to continue the quiz, Moodle will remember which page you were on and allow you to continue from there with your previous answers still saved.
Autosave Feature: If enabled, student responses will be saved at regular intervals, the default is one minute. This ensures that students don't lose work. If Moodle detects that the students' internet has dropped, a red box will appear on top of the screen cautioning students to take note of their responses.
Retaking the Quiz:
If your instructor allows for multiple attempts on a quiz, when you click on the quiz again it will show you the number of attempts left on the quiz.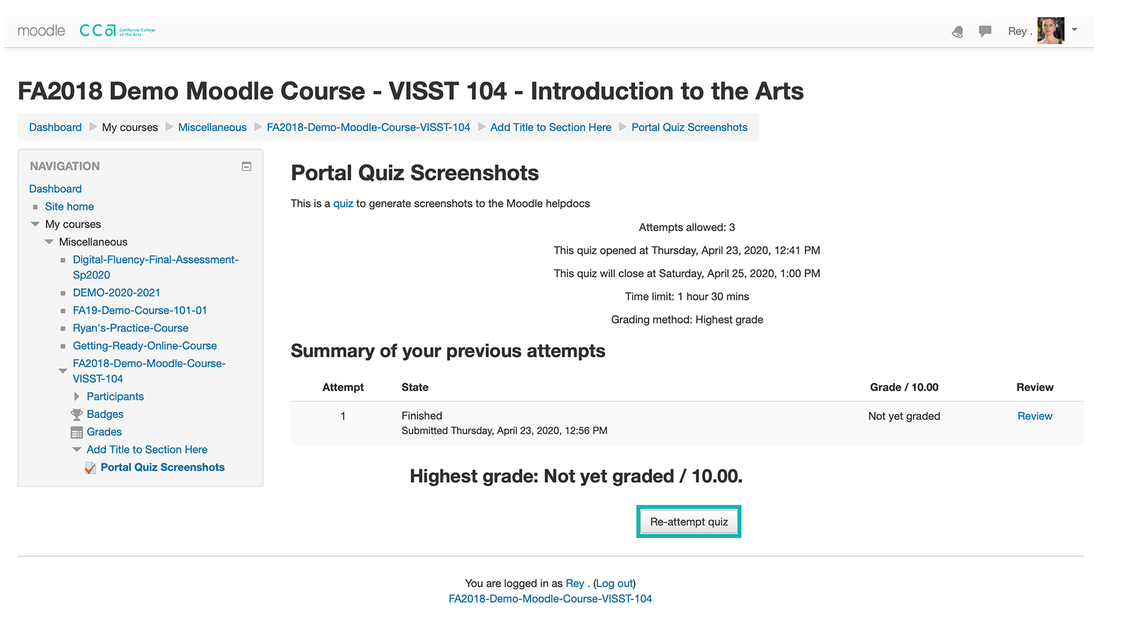 Related Pages
Related Links