What is Art World Learning?
A CCA paid subscription to business skills workshops developed by Art World Learning titled Business & Financial Health. Content focuses on finance and business knowledge needed for artist and designers to flourish in their careers. The information is presented and shared by creatives experts in the field and is shared via instructional videos, worksheets, pdfs, resources, and links.
Series topics are listed below. You are encouraged to watch the whole series to get a clear knowledge and baseline about financial health and how it's important to your career: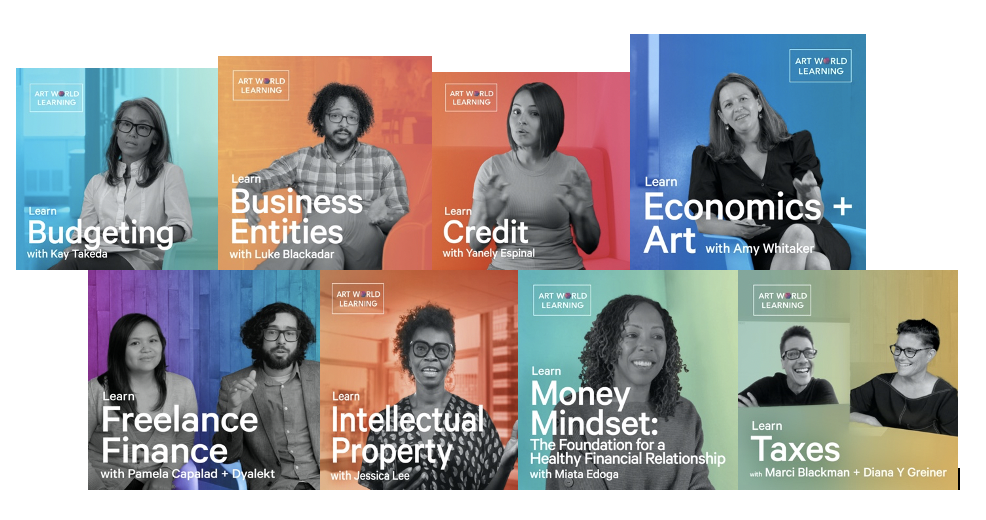 Learn More By Watching This Video:
CCA students can access the platform subscription for free by executing the following steps:
Go to artworldlearning.com
Press "Enroll Now"
Go to the bottom right and click "Have a school or institution code? Click Here To Enroll"
Enter your school/institution code in the coupon code field. You should only have to enter your name and email address to enroll!
Disclaimer note: CCA has a limited, 500-seat subscription for Art World Learning, so access through CCA's subscription cannot be guaranteed. Art World Learning is a third-party platform, and CCA is not responsible for its content nor for any fees you incur from purchasing additional content or services therein.